Enjoying Spring in Quarantine
Spring is a little different this year. While we're practicing social distancing, a lot of time will be spent indoors instead of being outside with the beautiful Colorado weather. But as the trees and flowers continue to blossom, so can our creativity in remaining connected with the outside world.
Part of that creativity will be derived from the new perspectives we have of our homes. The more time we do spend inside, the more obvious it will become that we're missing out on the sunshine and fresh air we so desperately need.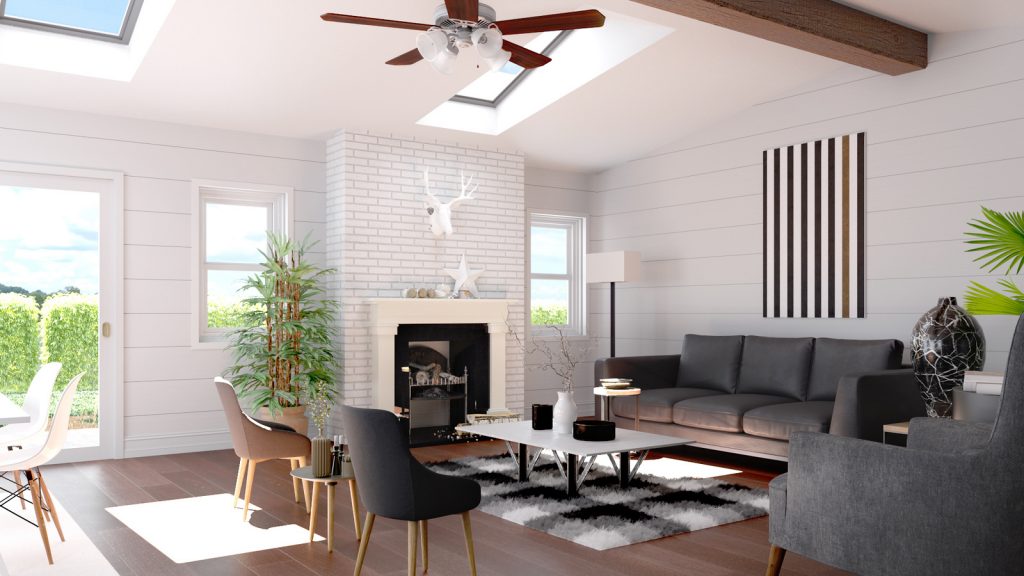 Seeing Your Home In a New Light
We've all done our fair share of cleaning, re-organizing and de-cluttering. But few things can transform our living spaces like decorating with light! Integrating light into your interior-design plans goes well beyond just adding a few decorative lamps or over-head fixtures. Using natural light, even with a combination of artificial light, has the ability to complement your other decor and architectural elements to create a brighter, more refreshing mood that fits the spring weather.
In comparison to the cold and short days we fought through in the winter, Spring offers a generous amount of warm sunshine we can utilize through the addition of skylights. Especially given the amount of time we're spending inside right now, any additional source of Vitamin-D will pay dividends immediately. The option of fresh-air skylights provide is an added bonus!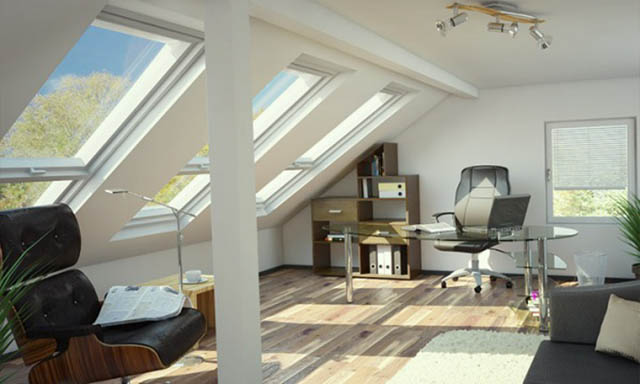 Working or Learning From Home?
Whether it's at work, school or home, the EPA says we spend an average of 90% of our time inside.
Studies have shown an increase in productivity with the addition of skylights.
Adding Skylights
Installing skylights or Sun-Tunnels are relatively low cost improvements that can be completed by Skylight Specialists in a day or two depending on quantity. In addition to the brightness they create, skylights will also provide energy-saving benefits by minimizing the dependence of artificial lighting – saving you money on electricity bills.
Skylight Specialists highly recommends VELUX products, not only for their long-term durability and industry leading warranties, but because they're also ENERGY STAR certified. VELUX also designed solar-powered "Fresh-Air" Skylights that create an additional level of savings. Powered by a solar panel that's connected at the base of the skylight, these units are operable with just the touch of a button. Combined with other windows in your home, that refreshing spring breeze can keep your A/C dependency low, too.
In the summer time this can best be utilized to maintain a steady flow of cool air to combat the stale warm air that get's caught inside. And because VELUX only uses the most insulated glass available, your winter time heat stays inside where it belongs.
Moving Forward
We've adapted to the current restrictions and have various ways we can still evaluate your space and provide you the expertise and recommendations you need for the perfect skylight plan. Now is as good of time as any to take the steps to move your home forward into a brighter, healthier and happier place. The world might be a little darker right now, but we can work together to bring in some light.