Working closely with manufacturers, architects, and customers, our team is committed to creating better home and work spaces with the addition of natural daylighting elements.
A little history:
In 1980 Rob Packard, having been in the construction industry since 1975, helped found See the Light Construction at a location on south Broadway in Denver, Colorado.
In 1986 See the Light becomes Skylight Specialists. A year later Rob buys out all partners to become sole owner and then incorporates in 1992.
Contact Us
10658 W Centennial Rd
Suite 300
Littleton, CO 80127
303.761.2200—866.759.7732
Mon-Fri 8am-5pm
Steadily growing since 1980 The company has expanded to two divisions and more than 40 employees—many of whom have been with the firm in excess of 10 years.
Meet our team.
---
Our Residential Specialists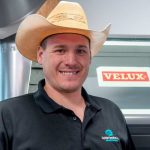 Jon Kolenc
Master Specialist
Hometown: Littleton, CO
About Me: I have been a part of the Packard family since I was in grade school and have worked for SSI since 2008. Since starting here I have learned every level of commercial skylight work and have traveled throughout the US doing this amazing and unique work!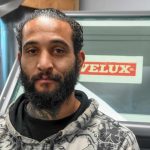 Barry Rosser
Field Manager (Level 5)
Hometown: Colorado Springs, CO
About Me: I've been working for Skylight Specialists ever since I moved to Denver. I love working for a company that feels more like family than a place of employment. When I'm not installing skylights I love spending time with my wonderful fiancé, Monica.
Paul Thiel
Senior Install Technician (Level 5)
Hometown: Littleton, CO
About Me: I was born and raised right here in Littleton, CO. I enjoy working on my trucks and hanging out with my friends and dog. I love the challenge of installing a skylight and seeing the difference it makes in a customer's home.