Roof windows are perfect for upper floor bonus rooms
where they will be within reach for easy opening.
Velux offers a large array of Roof Window skylights to choose from, and Skylight Specialists is here to help you choose the option that works best for you and your family.
Getting a free, no obligation estimate will help you understand the value of skylights. We are not a hard sell company and we want you to be very comfortable with your decision to look into getting a skylight or replacing a problem skylight.
We are proud of our customer satisfaction record!
Perfect For A Fifth Wall Transformation!
All roof windows are especially great for transforming unused attics, spaces above garages and bonus rooms into extraordinary living spaces that embrace the best of the outdoors.
Generally larger than skylights and placed rather low on the wall like an ordinary window, they can dramatically affect the look and feel of a room.
Call us, we'll discuss options.
303-761-2200
TAKE CONTROL OF YOUR ENVIRONMENT
TOP HINGED ROOF WINDOWS GPU
Panoramic views.
Enjoy panoramic views while increasing your energy efficiency and natural ventilation.
Greatly increase the amount of natural light in your rooms.
Convenient bottom operation – the perfect choice for loft conversions with windows in easy reach.
Easy to operate even with furniture placed directly under it.
MORE FLEXIBILITY AND BETTER VIEWS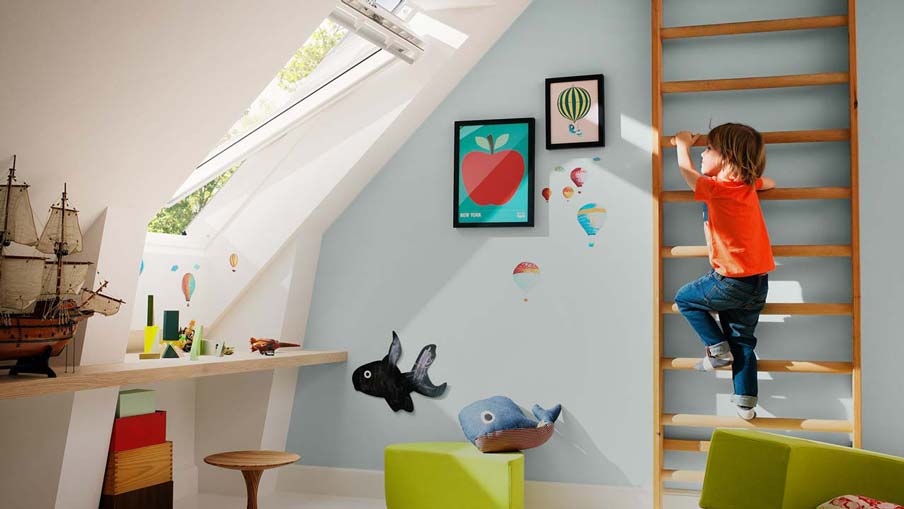 CENTER-PIVOT ROOF WINDOWS GGU
Easily transform a room with daylight.:
GGU roof windows are only available for special order.
Convenient – even with furniture placed beneath the roof window.
Easy to open and quick to close with the top control bar.
Low installation allows for more flexibility and better views.
THE IMPACT IS SIMPLY STUNNING!
CABRIO® BALCONY GDL
Much more than just a window.
Balcony in seconds.
Top half opens like a traditional roof window.
Add extra daylight, fresh air and direct access to the outdoors with these innovative windows.
Add a balcony to your home or choose a roof terrace window to make use of unused roof space.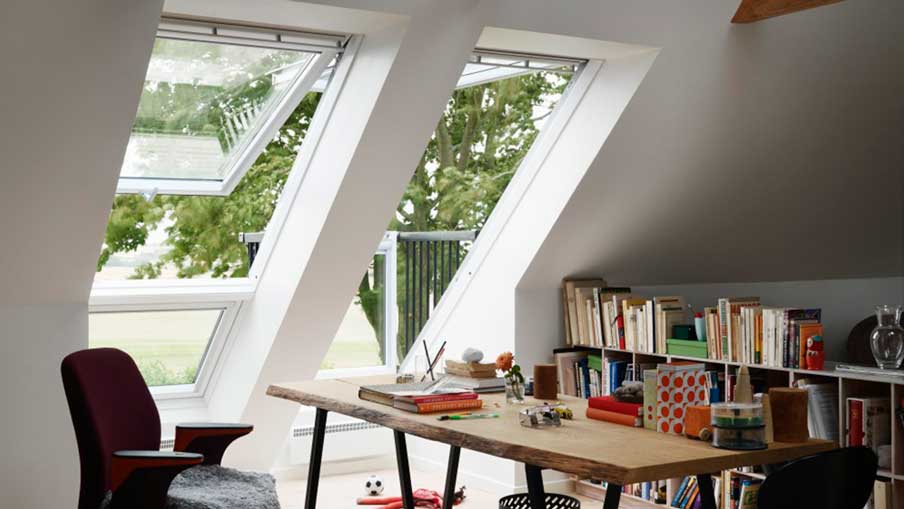 SEE A NEW WORLD WITH ROOF ACCESS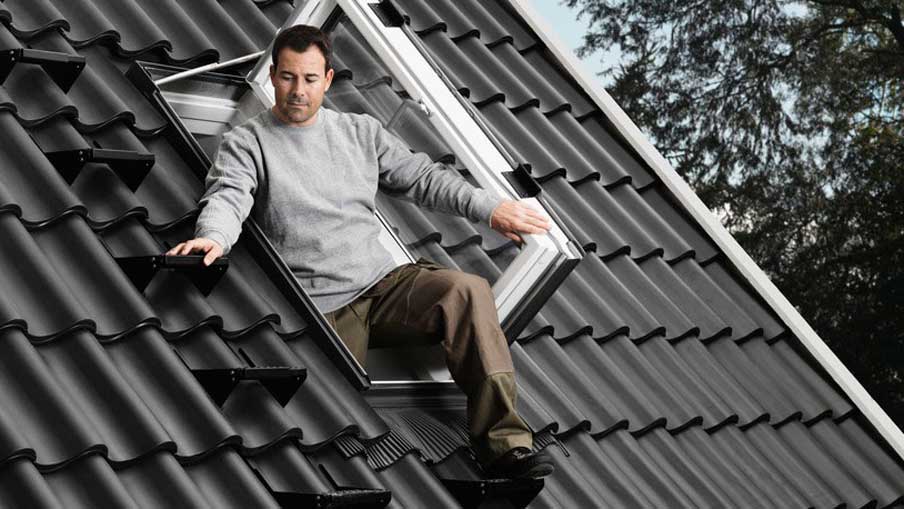 ROOF ACCESS ROOF WINDOWS GXU
Emergency Egress
Easy roof access for repairs, maintenance, and emergency egress.
Locking device keeps sash in open position.
Slim sash and frame appearance. Ventilation flap.
Recommended if you have to place your roof window in a high position, such as a high knee wall.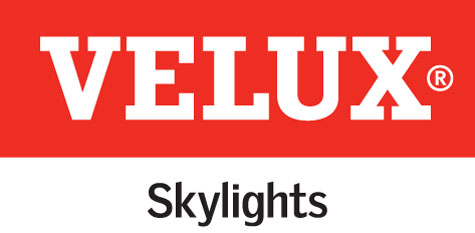 You might also be interested in…