A broken acrylic dome skylight prompts a wise decision.
In January of 2020, we replaced 1 of 5 skylights on this home with a Velux FCM 2246 skylight. With a broken skylight and other issues, the homeowner decided to replace the remaining four.
Replacing the broken dome skylight.
This home has sections of flat rolled roofing combined with gravel. More common on commercial buildings, it requires some different techniques.
Similar to removing shingles, the area around the skylight is cleared of gravel The broken dome is removed and an area around the curb is cleaned carefully.
Instead of metal flashing, rolled roofing material and tar are used to make the curb part of the roof. The skylight is attached and the gravel is swept back in place to complete the installation.
And ditto for the remaining three!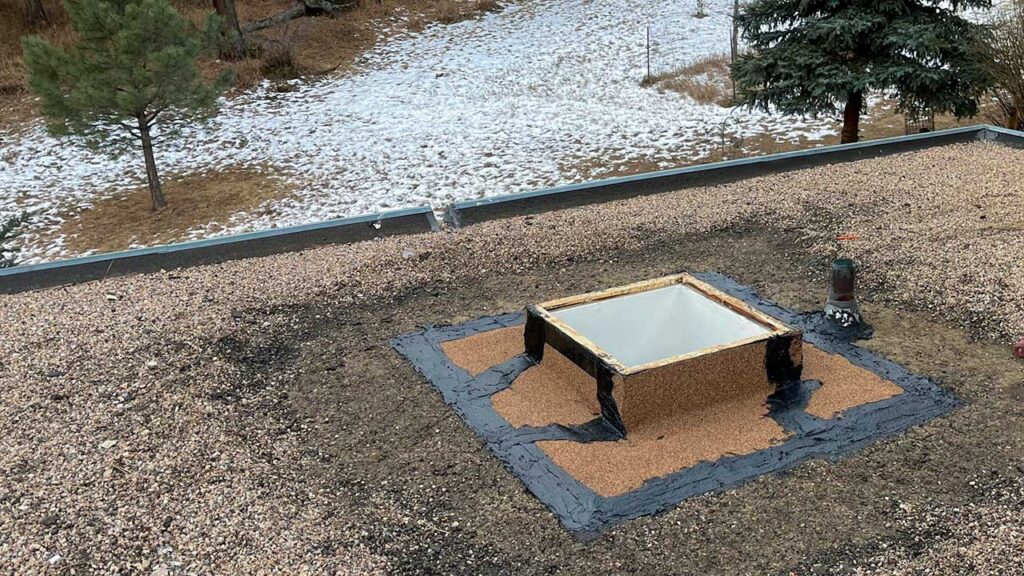 have done all 5 skylights
The gentlemen that installed my skylights were very professional, courteous, on time, and friendly. The finished work looked so much better for all 4 skylights replaced. I highly, highly recommend their products and their workmanship. They now have done all 5 skylights in my house.
December, 20, 2022
Annie Dougherty
Evergreen, CO
Product Used:
Velux ten year warranty on product including glass breakage by hail up to 2" diameter.
Pre-finished white frame.