Standing Proud
Our Residential Superintendent, Stephen "Lock" Davis, a non-commissioned officer with the Nation Guard, has been called to duty in recent weeks and will be helping his fellow countrymen for the foreseeable future.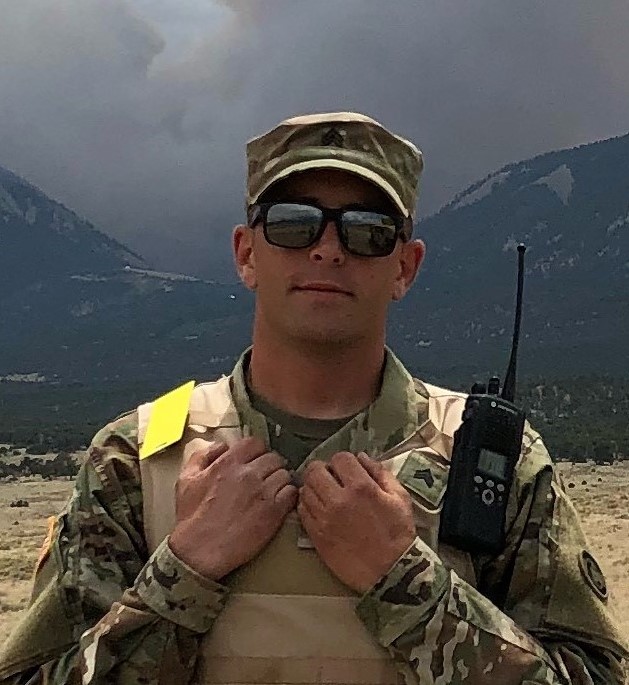 Thus far, Lock and the rest of the 193rd MP Battalion have made unbelievable progress setting up alternative hospital locations around Denver through the National Guard. In addition to his critically important role there, Lock is keeping an eye on our own day-to-day operations, while also lending an extra hand in the evenings for his fellow soldiers. Lock is the only one in the squad that is located within 50 miles of his home and has voluntarily been doing everyone else's laundry, one person per night.
We've tried to do our part for the Guard by donating our masks and ordering pizza for Lock's squad, so they can have a hot meal while doing this work far from their own homes.
Our Hometown Hero
Skylight Specialists, Inc. could not be more proud of him and want to thank all of the other active military members fighting for our communities in each state across the country. We're confident that together we'll persevere through these difficult times and be stronger for it on the other side. Let people like Lock be an inspiration to all of us to do what we can to see this through.
Below is a video posted to the Colorado National Guards YouTube page.
You can also find more information on their Facebook page here.
We encourage you to take a few minutes and hear from the heroes themselves: