Everyone loves skylights. Which skylight is right for you?
Velux offers a wide array of Energy Star rated skylights to choose from, and Skylight Specialists is here to help you choose the option that works best for you and your family.
Getting a free, no obligation estimate will help you understand the value of skylights. We are not a hard sell company and we want you to be very comfortable with your decision to look into getting a skylight or replacing a problem skylight.
We are proud of our customer satisfaction record!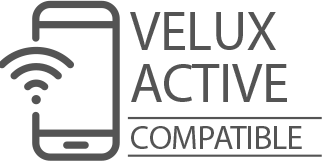 A healthier indoor climate. Automatically.
Your Velux solar or electric venting skylight and VELUX ACTIVE with NETATMO is the easy way to a healthier indoor climate. Smart sensors continuously monitor the temperature, humidity and CO2 levels in your home and open or close your skylights and blinds to create a healthier indoor climate.
Call us, we'll discuss options.
303-761-2200
SOLAR POWERED FRESH AIR SKYLIGHTS
Benefits of VCS/VSS skylights:
A 30% federal tax credit eligibility makes this product very affordable.
Features a solar panel that captures any available daylight to recharge a highly efficient, fully concealed control system.
A rain sensor is built in to close the unit in the event of inclement weather.
Replace a fixed or manual skylight easily because no wiring is required.
Bundle the skylight with a pre-installed solar shades and VELUX ACTIVE with NETATMO to add voice control, automatic control, and smart home automation.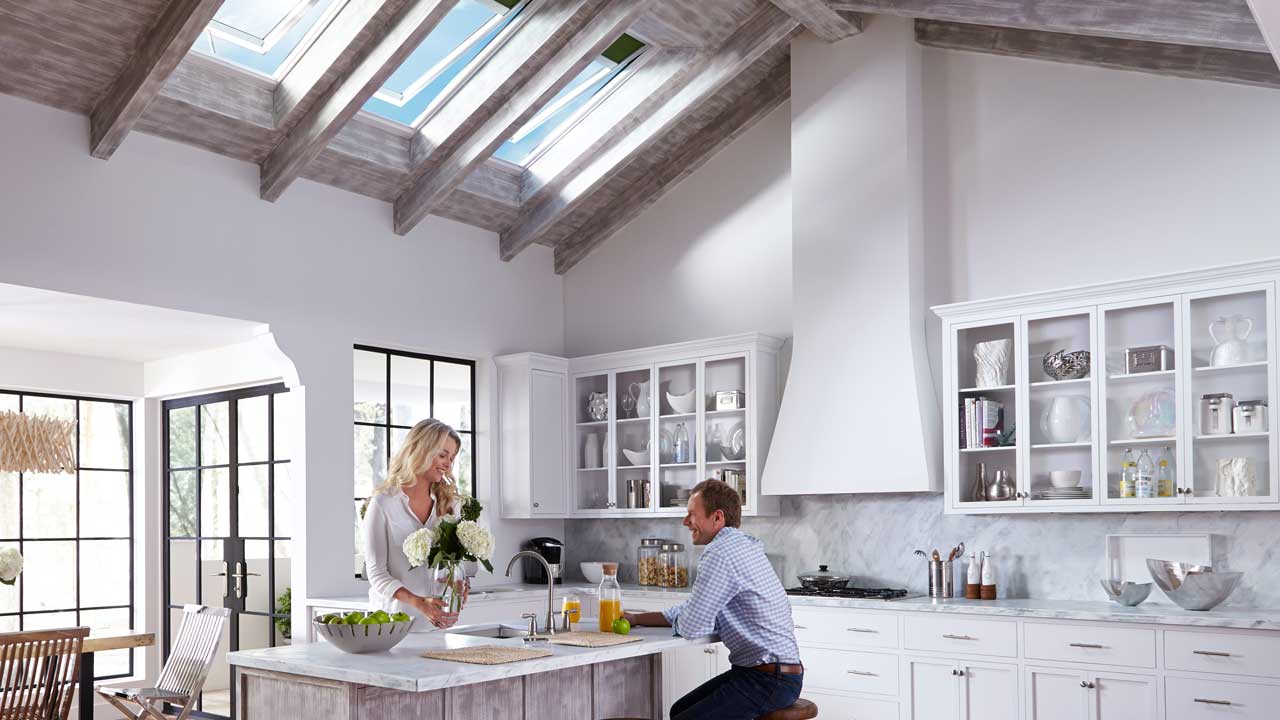 The No Leak Skylight
10-year installation warranty when installed with Velux flashing, plus 20 years on glass, 10 years on product, and 5 years on shades and controls.
VELUX warrants for 10 years that skylights with Clean, Quiet and Safe glass only will not crack or break because of hail.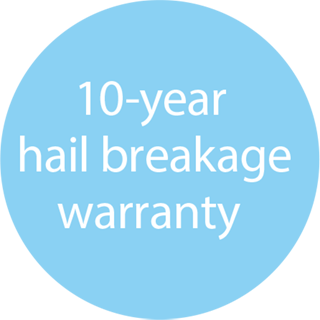 MANUAL FRESH AIR SKYLIGHTS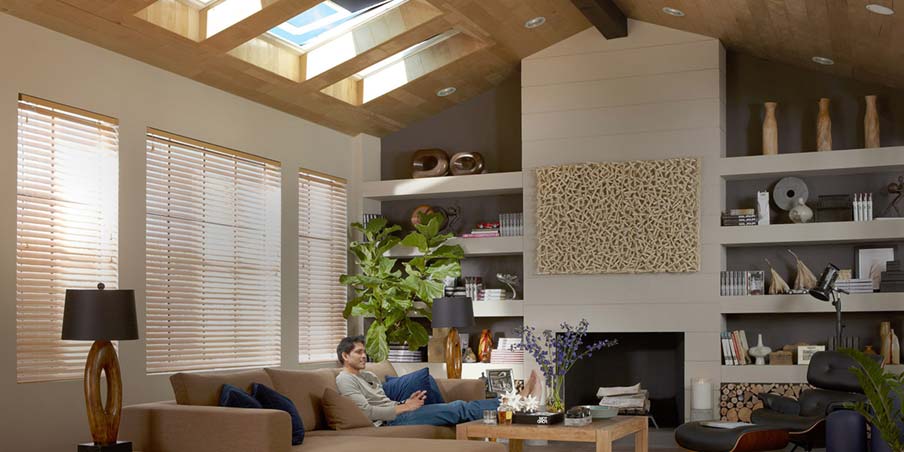 Benefits of VCM/VS skylights:
With a 30% federal tax credit on the Go Solar Model, a cost-effective way to add natural light and fresh air into your home.
Ideal for freshening up kitchens and bathrooms, but they can be installed in a variety of spaces.
Easily opened and closed with VELUX control rods when installed out-of-reach. A smooth turning handle is available when skylights are installed within reach.

Blinds Give You the Ultimate in Light Control
ADD SOLAR BLINDS FOR AN ADDITIONAL TAX CREDIT
FIXED SKYLIGHTS
Benefits of FCM/FS skylights:
With a 30% federal tax credit on the Energy Performance Model, a cost-effective way to bring natural light into your home.
Integrated gaskets drain condensation to the outside.
Streamlined exterior profile does not obstruct your roofline.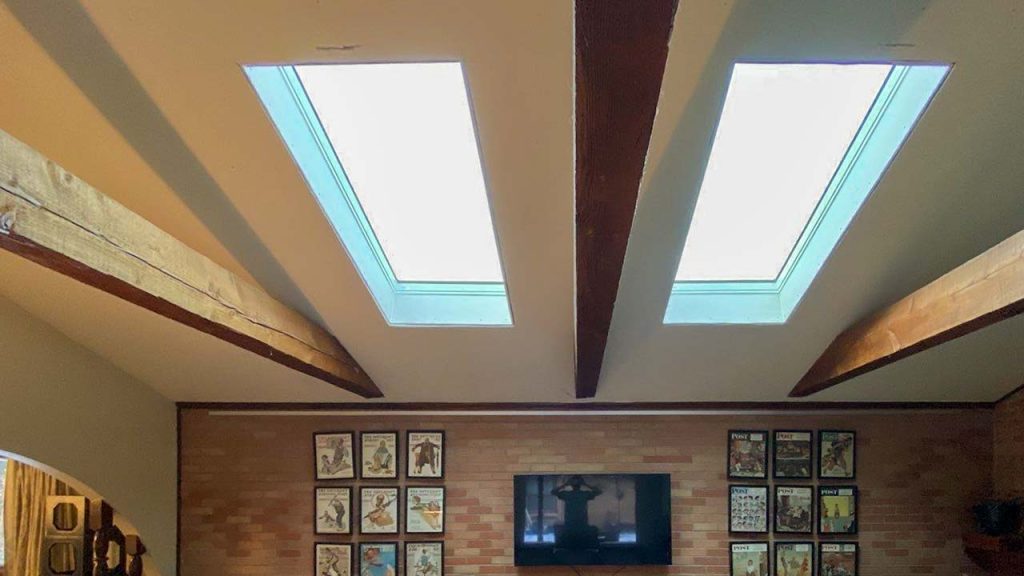 You might also be interested in…