WHAT KIND OF SKYLIGHT?
GOOD QUESTION!
Velux offers a wide array of skylights to choose from, but Skylight Specialists is here to help you choose the option that works best for you and your family. Whether you're looking to add one of the "fresh air" skylights or a model geared more towards small spaces, we've got all the options and information you need to make a decision.
SOLAR POWERED FRESH AIR SKYLIGHTS
Benefits of VCS/VSS skylights:
A 26% federal tax credit eligibility makes this product very affordable.
Features a solar panel that captures any available daylight to recharge a highly efficient, fully concealed control system.
A rain sensor is built in to close the unit in the event of inclement weather.
Replace a fixed or manual skylight easily because no wiring is required.
MANUAL FRESH AIR SKYLIGHTS
Benefits of VCM/VS skylights:
With a 26% federal tax credit on the Go Solar Model, a cost-effective way to add natural light and fresh air into your home.
Ideal for freshening up kitchens and bathrooms, but they can be installed in a variety of spaces.
Easily opened and closed with VELUX control rods when installed out-of-reach. A smooth turning handle is available when skylights are installed within reach.
FIXED
SKYLIGHTS
Benefits of FCM/FS skylights:
With a 26% federal tax credit on the Energy Performance Model, a cost-effective way to bring natural light into your home.
Integrated gaskets drain condensation to the outside.
Streamlined exterior profile does not obstruct your roofline.
ADD SOLAR BLINDS FOR AN ADDITIONAL TAX CREDIT
Blinds Give You the Ultimate in Light Control
With over 50 color choices available, you can design your space to reflect your personality.
Room darkening – double-pleated.
Light filtering – single-pleated.
Blackout blinds – flat.
Light filtering – flat.
High-Quality Finish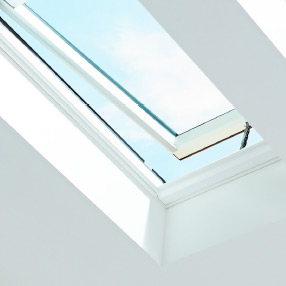 Factory pre-finished white frames and sashes provide for a high-quality finish that eliminates the need for secondary trips by a painter.
3 Layers of Protection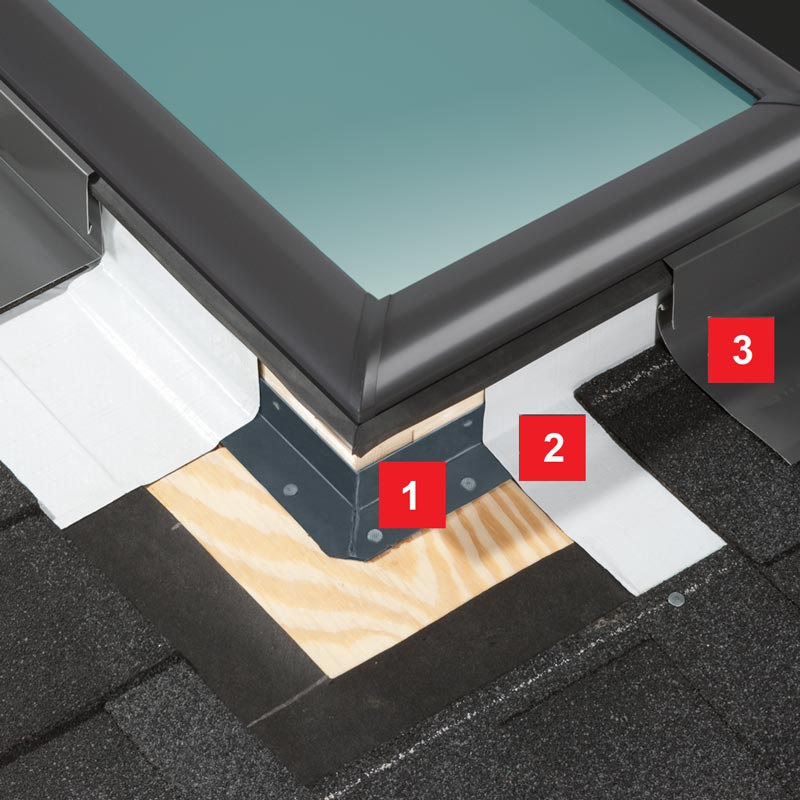 Deck seal.
Adhesive underlayment.
Engineered flashing.
Rain Sensor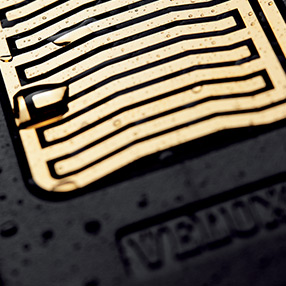 At the first sign of rain, the Solar Powered "Fresh Air" Skylight will close automatically.
VELUX Modular Skylights
VELUX Modular Skylights are the perfect way to open up large rooms in your home and create a light, bright and spacious environment. VELUX Modular Skylights combine elegant lines and intelligent design with exceptional energy efficiency.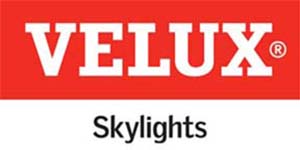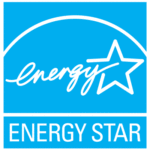 You might also be interested in…
MAGS BAR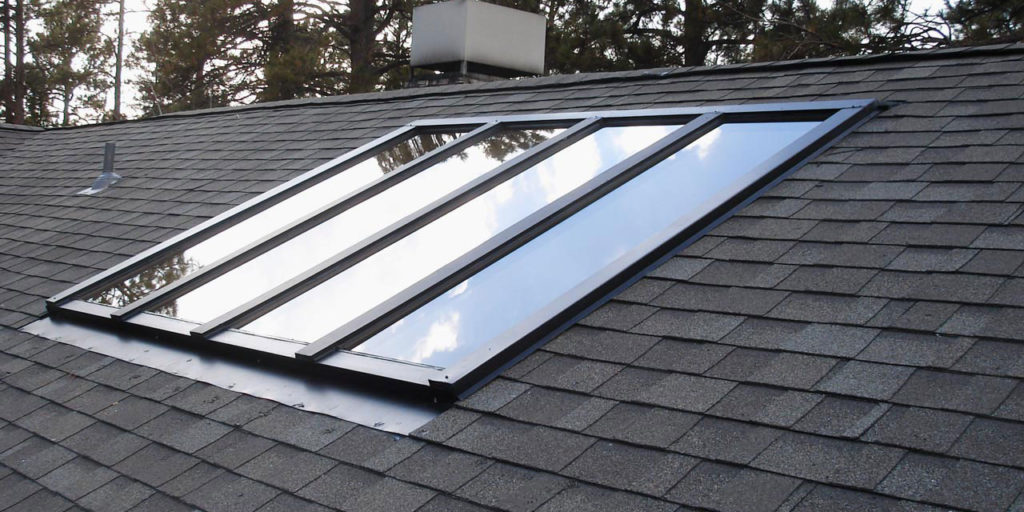 Invented by our founder, this is our solution to the most inventive designs. You can create the home of your dreams with this system.
SUN TUNNELS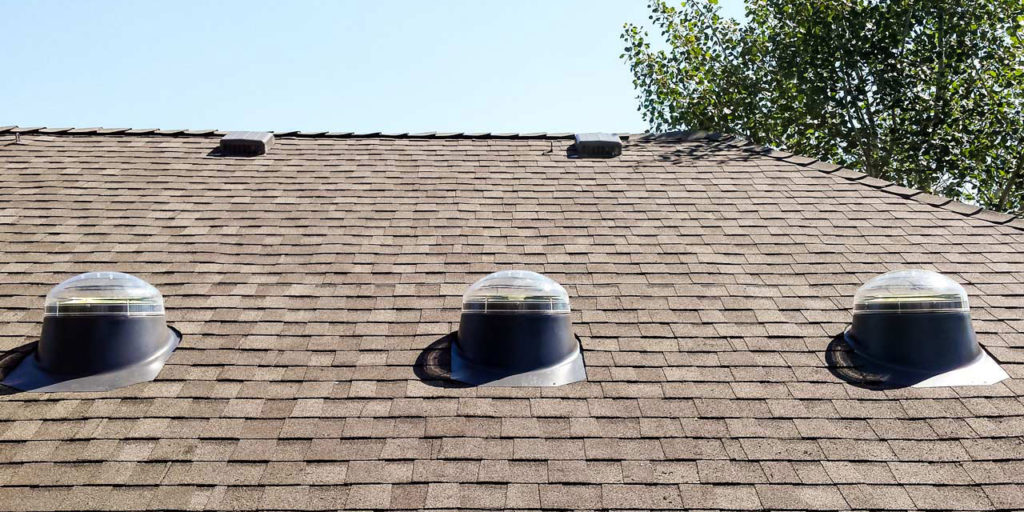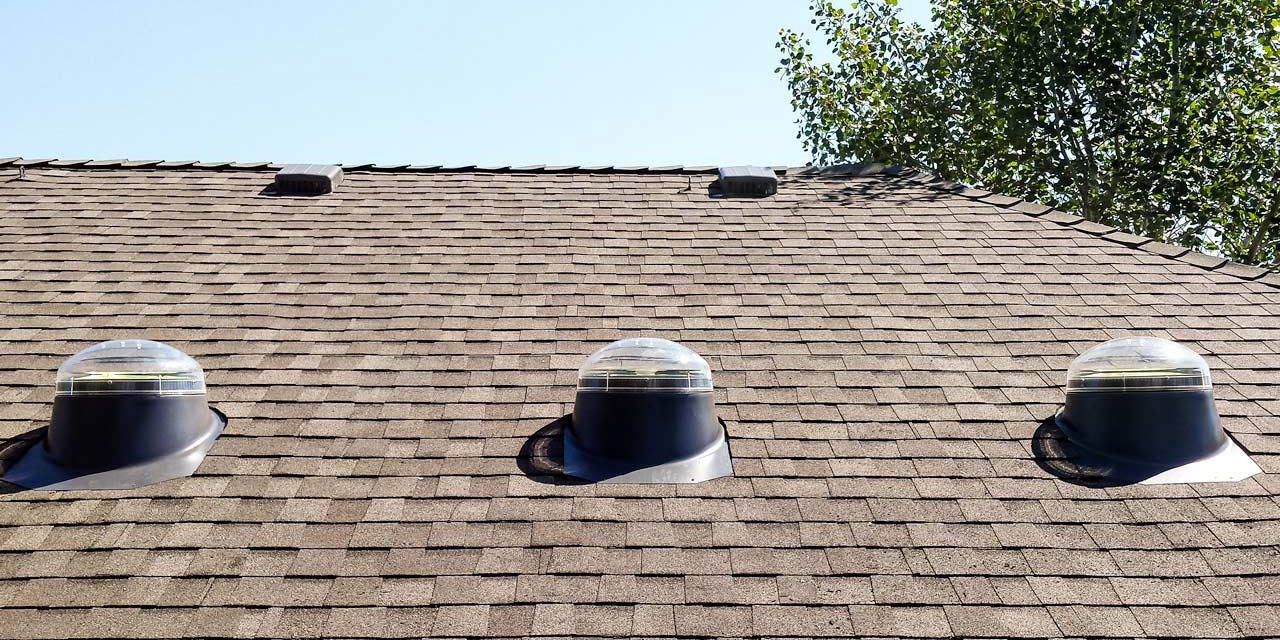 The Sun Tunnel is one of the most innovative skylight systems. It can bring natural daylight into windowless areas—Ideal for small spaces.
ROOF WINDOWS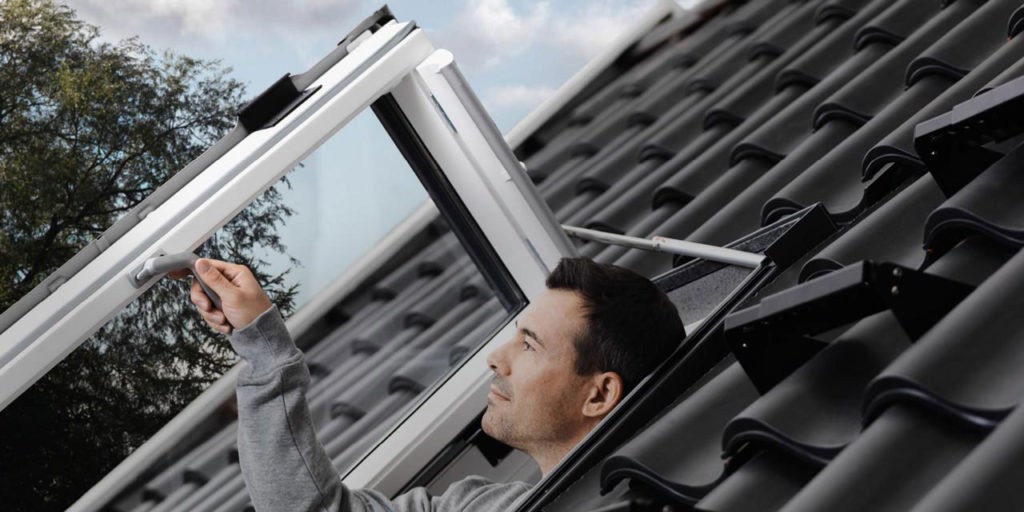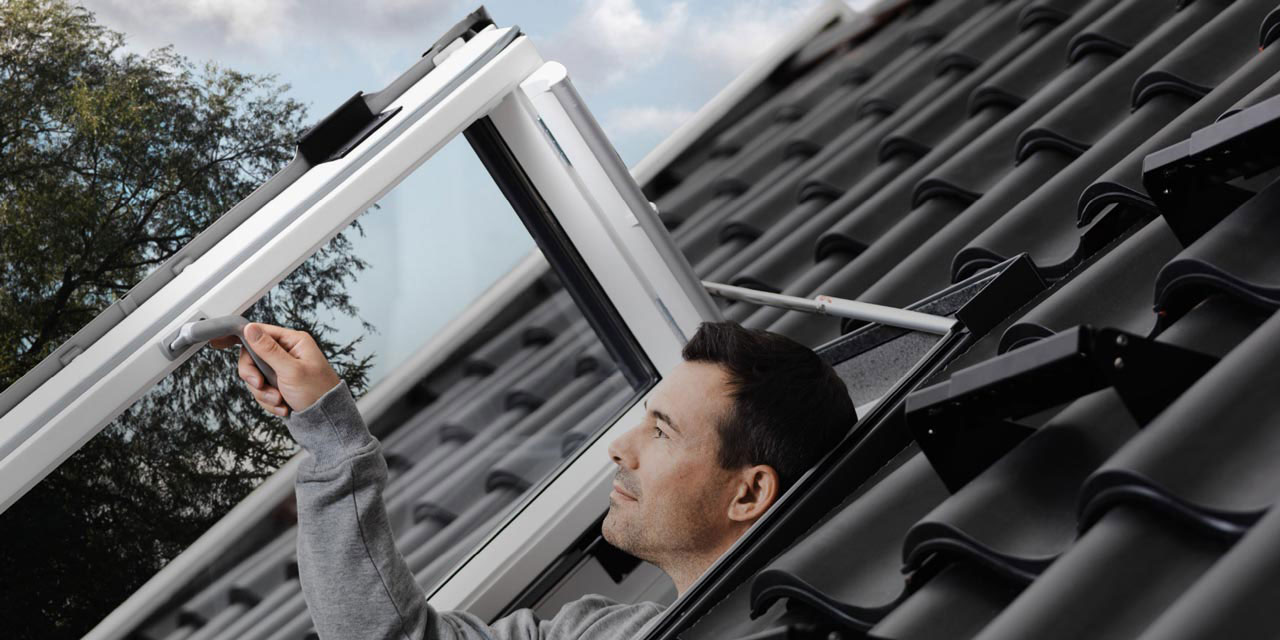 Roof Windows are great for areas where the skylight is within reach. They open up your 5th wall and allow you to bring in the world outside.