Look no further
Look no further, this place is amazing, the entire process was so easy. The skylights look absolutely amazing, we are going to be looking to get 3 more ;P seriously amazing quality and just all around awesome. The guys that came to do the install were really friendly and did a great job cleaning up. We seriously could not be happier!!!
June, 16, 2022
Chris Depweg
Idaho Springs, CO
Two 2 x 4 skylights in the bedroom.
The width of the skylights meant rafters had to be cut and headered, but other than that, the installation was quite typical for a vaulted ceiling.
Velux provides a sticky underlayment and engineered aluminum flashing to ensure decades of leakproof reliability.
Since the two skylights are within easy reach, the option to use a manual "Fresh Air" venting skylight provided a convenient and economical solution.
The manual handle makes opening the skylights a breeze!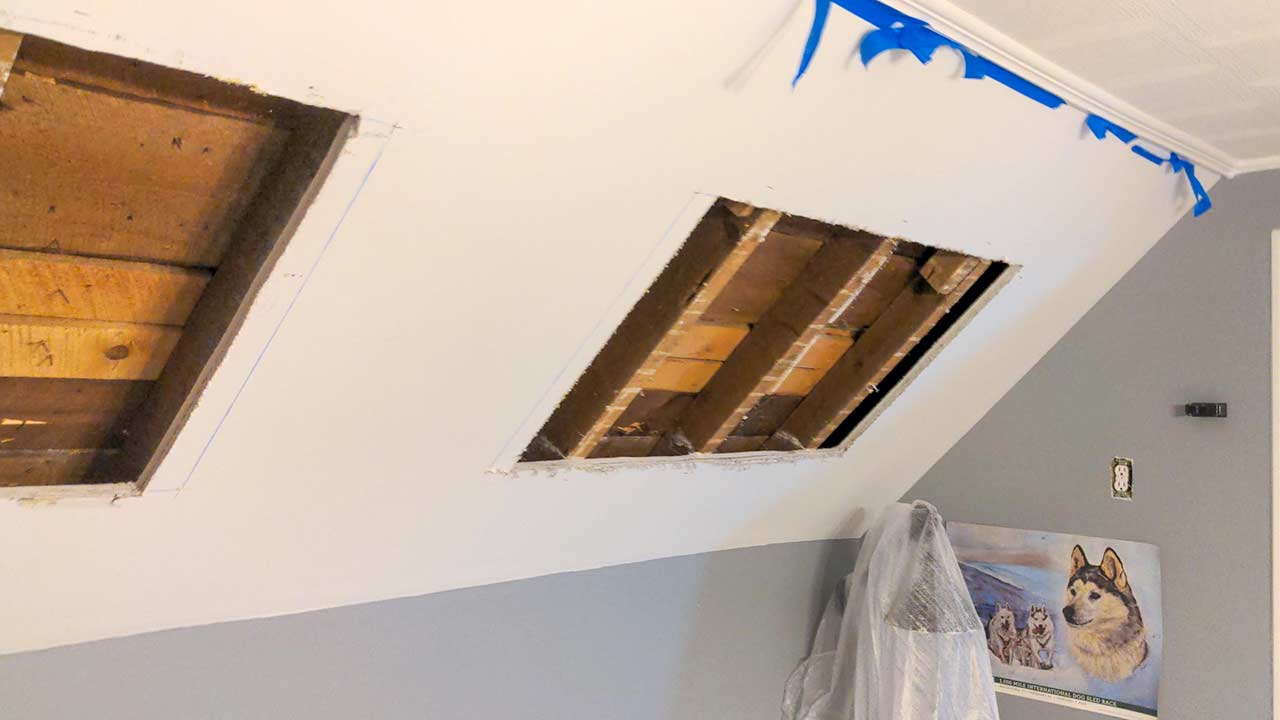 Two VELUX VS S01 Deck Mount Venting Skylight.
One Velux VS M06 Deck Mount Venting Skylight.
EDL engineered, aluminum flashing kits.
Solar operable blinds for all three.
Velux ten year warranty on product including glass breakage by hail up to 2" diameter.
Entire installation eligible for the 2022 30% Federal Tac Credit.