After a referral from Peak To Peak Roofing & Exteriors, LLC, the owner of this home in Westminster, CO contacted us regarding the leaking skylights. Our proposal to replace the skylights was accepted.
service we received was stellar
The service we received was stellar. Julia was quick to respond and get us an estimate. The installers were polite, hardworking, and performed top notch craftsmanship. We are incredibly happy with our new skylights and will definitely reccomend your company to others!
August, 10, 2022
Jessica Noffsinger
Westminster, CO
Curb modification is required to correct an improper installation.
At some point, either the original installation or a later modification, the curb had been expanded with additional lumber with part of the flashing between the boards. Not good! It was necessary to cut the old flashing away to ensure a proper seal with the new flashing kits.
The existing curb did not have a proper seal between it and the gasket on the bottom of the old skylights. It was also somewhat short. The combination likely led to leaks when melting snow on the roof was high enough to penetrate the poor seal. Adding lumber to raise the height of the curb and provide a proper seal with the new skylights will eliminate the leaks.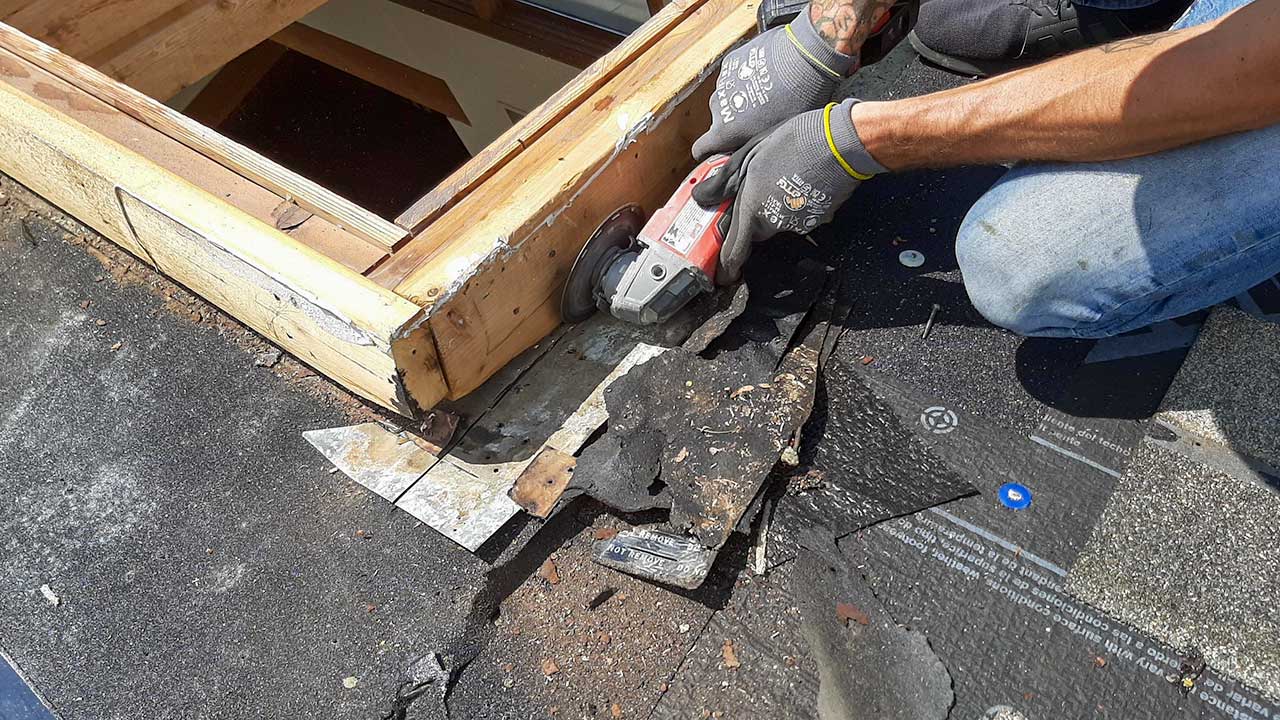 With the modifications complete, the curbs are then wrapped with ice and water shield, a sticky underlayment that will create a water and air tight seal.
Next, the engineered aluminum flashing is installed along with the shingles. The skylights are attached to the curbs and the project is completed.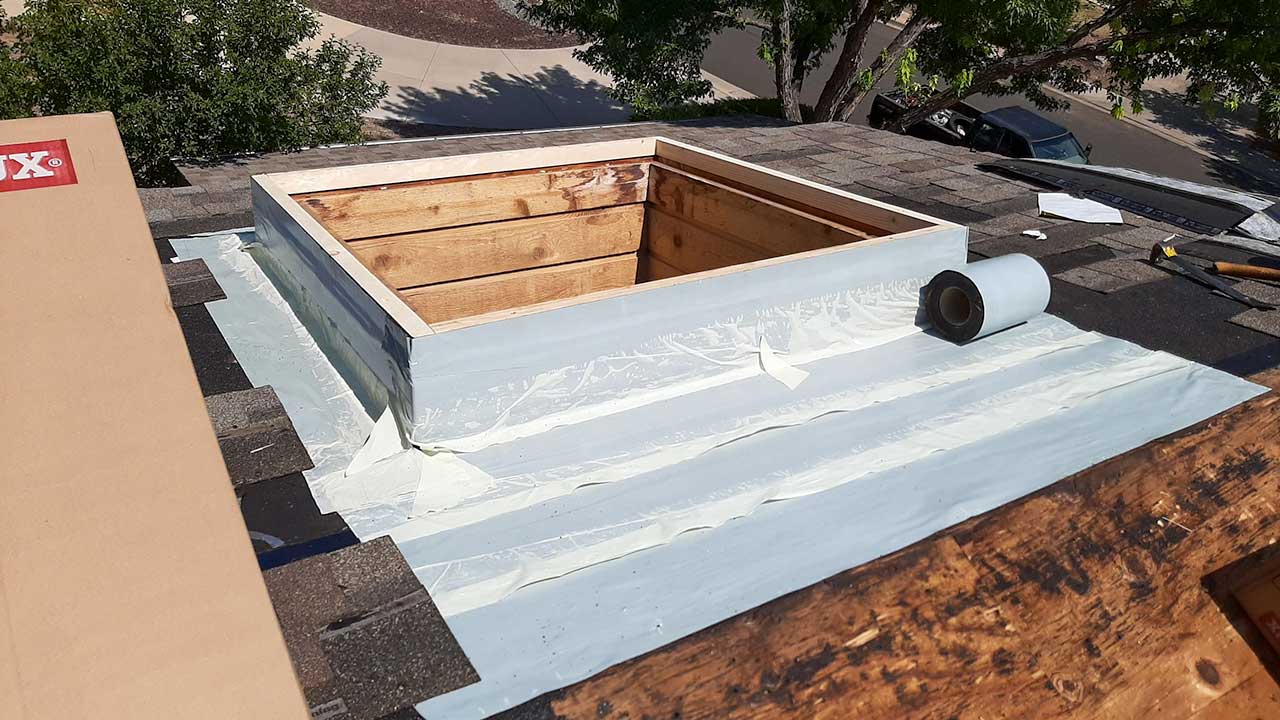 Product Used:
Seven VELUX FCM 4646 Curb Mount Skylight.
VELUX engineered ECL aluminum flashing.
Both room darkening and light filtering white, solar operated blinds.
Velux ten year no leak warranty on product and installation, including glass breakage by hail up to 2" diameter.
Pre-finished white frame.