Problem skylights eliminated with a new roof and two Velux combinations.
This home in Indian Hills had two large custom skylight systems that had a number of issues. And probably had these issues for a number of years. We saw curtains hung to control heat, water damage and failed seals on glass units.
A new roof was added and the glazing systems were removed and the openings were roofed over.
very professional and prepared
Skylight specialist did a great job of installing our new skylights. The guys were very professional and prepared to do the work. I would recommend this company to anyone wanting skylights.
July, 18, 2022
Eric Engberg
Indian Hills, CO
The two large systems are being replaced with two pairs of Velux skylights. The pairs consist of a fixed 2 x 4 foot skylight coupled with a 2 x 2 solar powered venting skylight.
The right amount of light for the space plus the added benefits of ventilation, which can expel hot, humid air.
This combination uses Velux EKL flashing which is designed just for this sort of situation and carries a 10 year No Leak Warranty.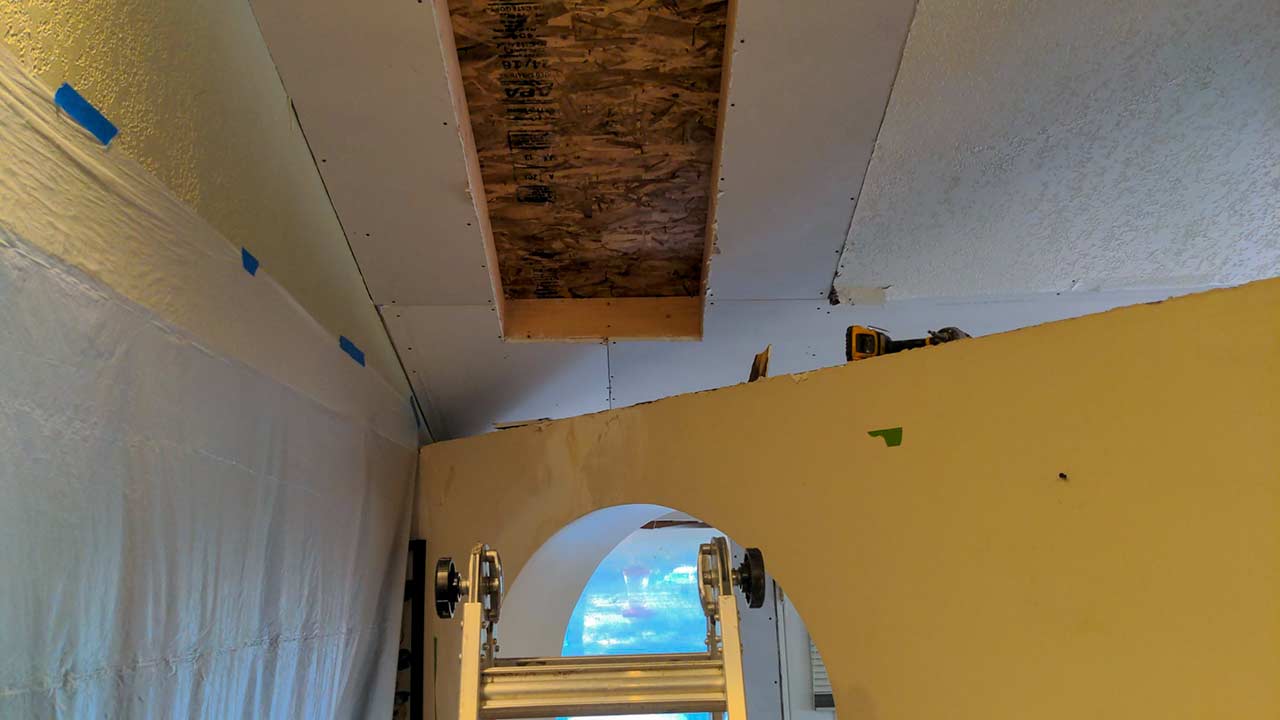 Standard Features:
Velux ten year no leak warranty on product and installation including glass breakage by hail up to 2" diameter.
Pre-finished white frame.