What a fantastic and professional
What a fantastic and professional company to work with. Every aspect of the job was seamless and the entire Skylight Specialists team consistently went above and beyond. I highly recommend.
Positive: Professionalism, Punctuality, Quality, Responsiveness
September, 23, 2022
Adam Post
Denver, CO
The Installation:
It starts inside.
Our technician locates the ceiling joists and lays out the exact location for the opening. The Velux M series skylights are designed to span a distance between three rafters with the center rafter removed and headered.
With that work completed the framing and insulating of the shaft begins. Meanwhile the location of the roof opening is made and work up on the roof will begin.
Up on the roof.
The shingles are removed from the area where the skylight will be installed and the opening is cut. The skylight is installed to the roof deck.
Next, ice and water shield, a sticky underlayment, is applied followed by aluminum flashing interwoven with the shingles.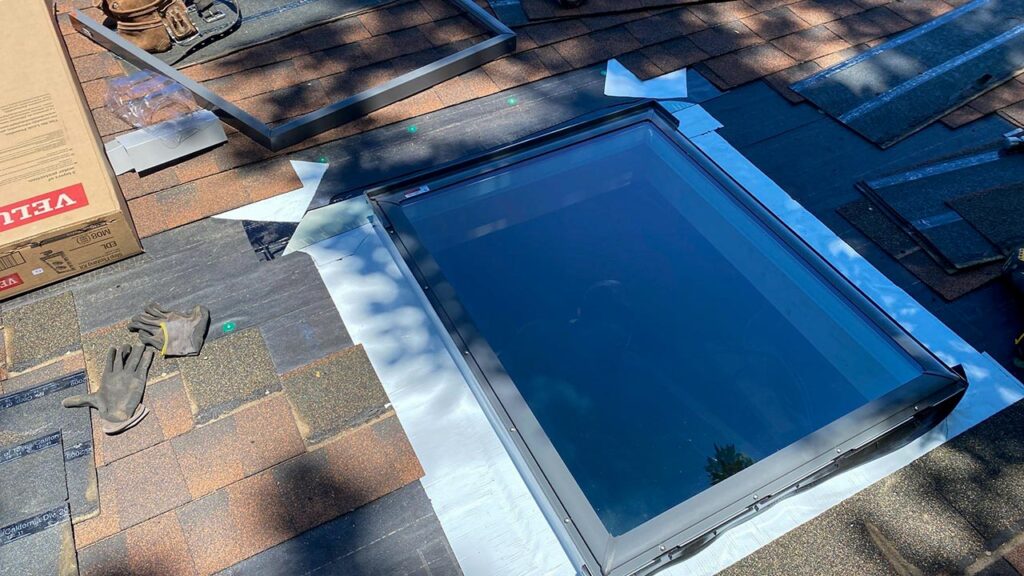 Product Used:
One VELUX FS M04 Deck Mount Skylight.
Custom fabricated aluminum EDL flashing.
Approx. 2 ½ foot x 3 foot.
Velux ten year warranty on product including glass breakage by hail up to 2" diameter.
Pre-finished white frame.