We would like a couple skylights installed in our media room.
After finding our company online and an in home visit to discuss options, the owners accepted our proposal to install two VELUX Model FS M08 skylights in their media room. These are relatively large (2.5 feet by 4.5 feet) skylights and will include solar operated room darkening blinds in the Dark Sand color.
It was so bizarre
It was so bizarre to have contractor show up on time, work hard, do a great job and be friendly and knowledgeable too. I wish this company did more than skylights- we would hire them in a heartbeat. This is a better experience than we have had in all of our years of remodels.
January, 14, 2022
Coni Sanders
Denver, CO
A new skylight installation begins inside.
The new installation is completed up on the roof.
The end result—Wonderful daylighting with a clear sky view!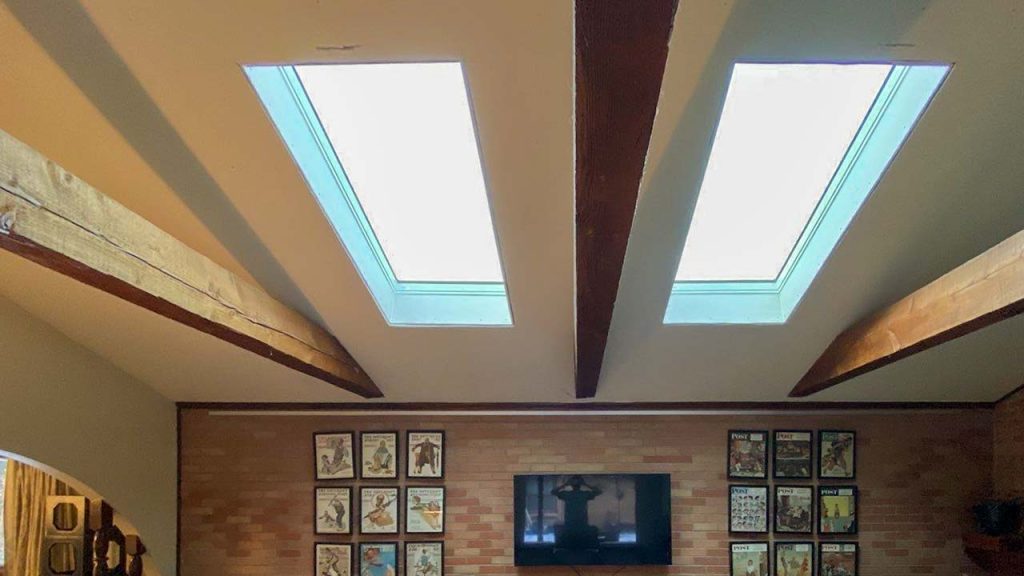 The Skylights:
Two VELUX Model FS M08 skylights.
Engineered Velux EDL aluminum flashing.
Approx. 2.5 foot x 4.5 foot.
Pre-finished white frame.
Standard Features:
Velux ten year no leak warranty on product and installation including glass breakage by hail up to 2" diameter.