I would like a new skylight installed.
After contacting us through Angi, and an in home consultation with a specialist, our proposal to install a single, fixed skylight with solar operated, room darkening blinds was accepted and the project was added to our schedule.
We are very happy with the results
We were very impressed with the workmen who came to install our new Skylight. They came early, were very pleasant to talk to and answered our questions before getting started. They were very efficient, obviously following a procedure plan and made sure to protect our floors and furniture. We are very happy with the results and now plan to have a sun tunnel installed in the kitchen just as soon as you can get us on your schedule!
September, 12, 2022
Lynne Weaver-Fennelly
Castle Rock, CO
A typical installation—No muss, no fuss.
Inside the home:
Working with the owner, the crew will determine the location of the new skylight and mark it out on the ceiling, Before cutting the opening, a curtain of plastic sheeting is hung to contain the dust and debris.
Once the hole is cut, the shaft will be insulated and lined with drywall to be textured by others.
On the roof:
With the location transferred from below, the shingles in the area are stripped and the opening is cut in the roof deck.
The skylight is fastened to the deck and the process of replacing the shingles begins. The skylight is wrapped with a sticky underlayment and the engineered flashing and shingles are replaced.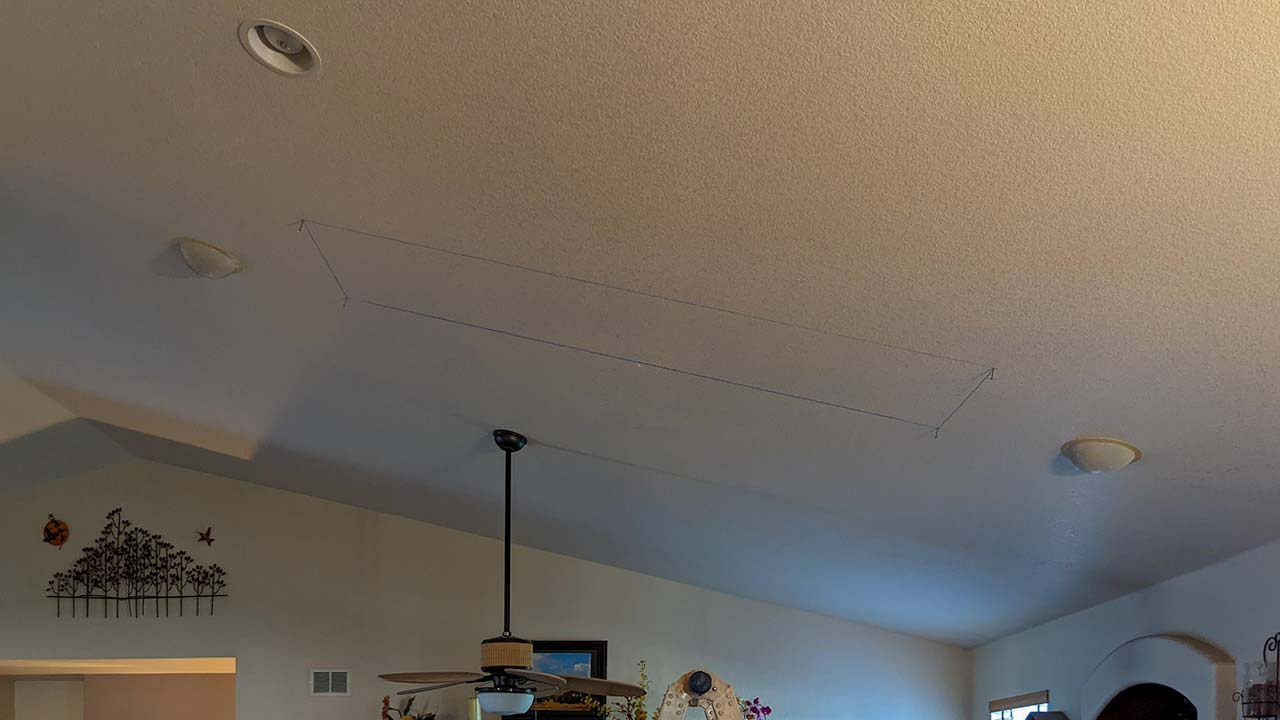 The Skylight:
One VELUX FS C08 (22x55) Deck Mount Skylight.
Velux engineered, aluminum EDL flashing.
Approx. 2 foot x 4½ foot.
Room Darkening Solar Blind #1155 Beige
Standard Features:
Velux ten year no leak warranty on product and installation, including glass breakage by hail up to 2" diameter.
Pre-finished white frame.