After recently purchasing this house in Denver, this customer hired an interior designer to help with the remodel and design of their new home. The biggest portion of the project was to be the new layout of their living room. The homeowner knew they wanted a more open, flowing concept to give the room a more comfortable feel.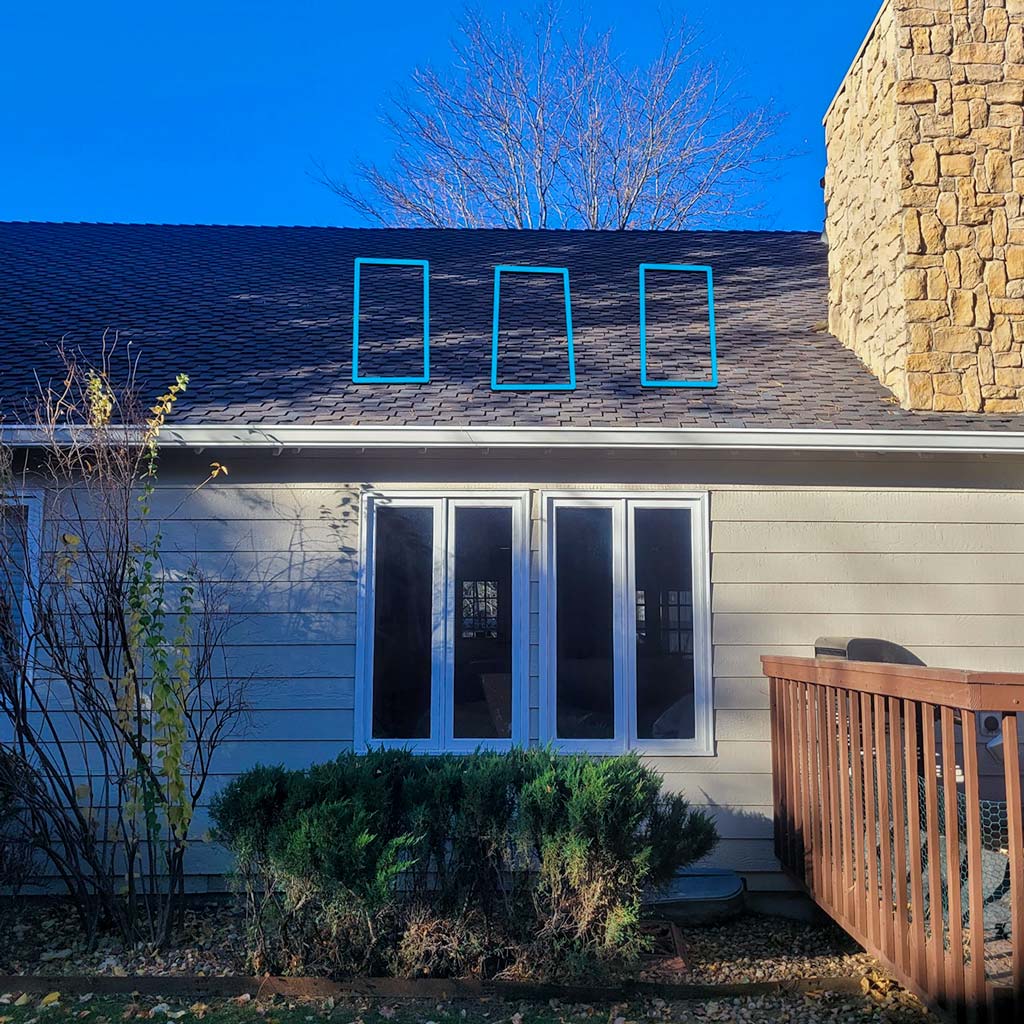 It was actually the interior designer that suggested the installation of skylights. During our estimate appointment, we, along with the homeowner and designer, agreed the best placement for the new skylights was to be on the eastern roof slope over the living room.
Due to their long, narrow build, we elected to go with the VELUX FS C12 models. These skylights, at almost six feet long, help create the illusion of a larger space inside any home. They also matched the existing windows below them on the wall to contribute to a more uniform aesthetic.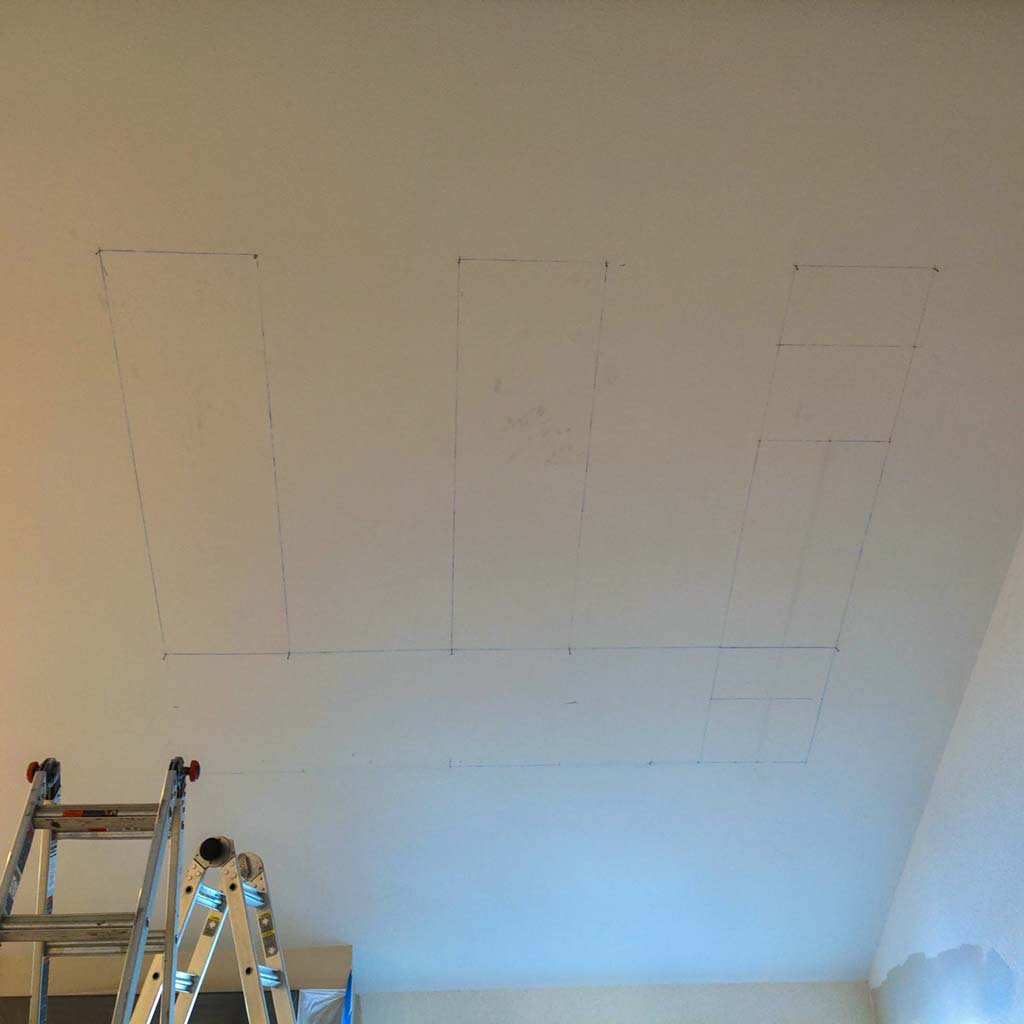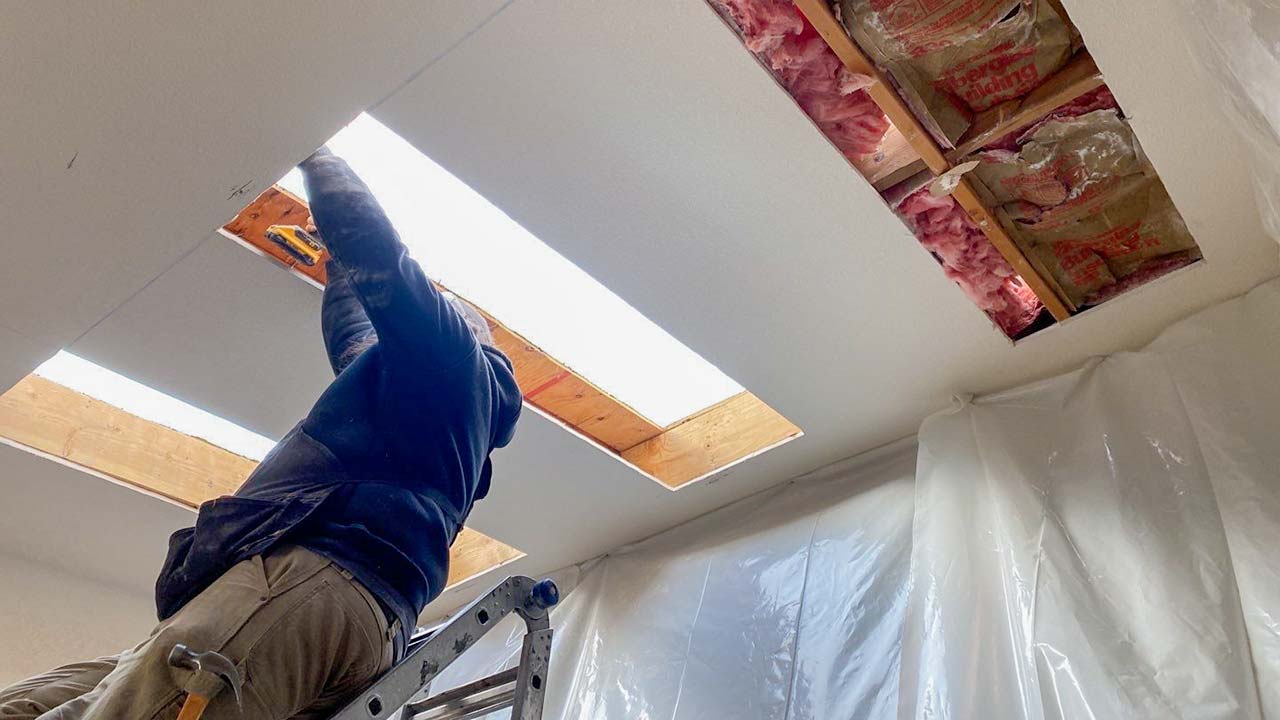 Vision Realized
The decision to get rid of the dated popcorn ceiling was an easy one and made the installation of the skylights that much easier. Our portion of the project was wrapped up well before the other trades, but we worked in conjunction with the other contractors to get this home looking exactly how the home owner imagined!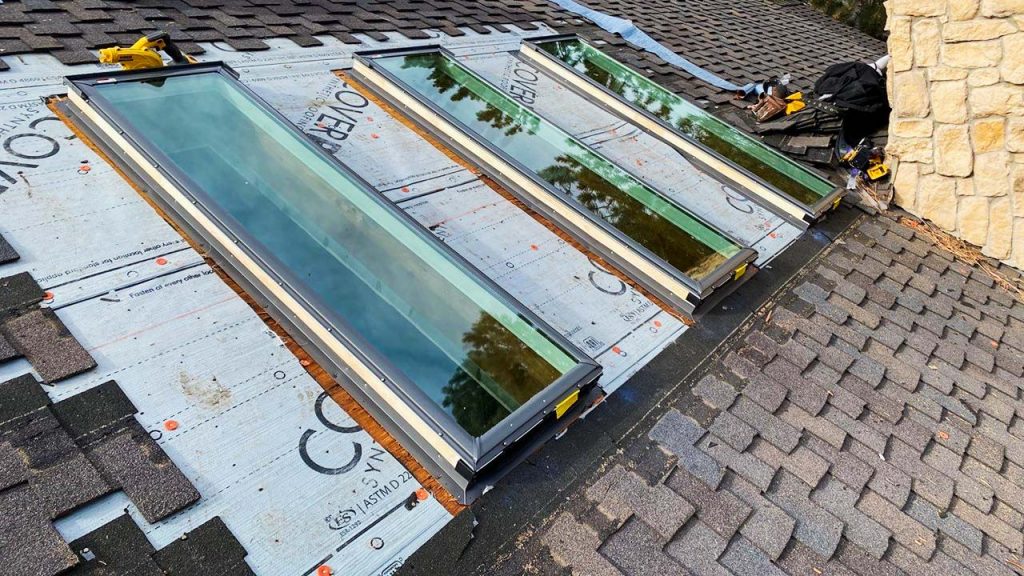 The Skylight:
Three (3) VELUX FS C12 skylights.
Three (3) VELUX EDL flashing kits for asphalt shingles.
Ice and water shield for added weatherproofing.
Standard Features:
Velux ten year warranty on product including glass breakage by hail up to 2″ diameter.
Pre-finished white frame.