Mornings come alive with fresh air and daylight.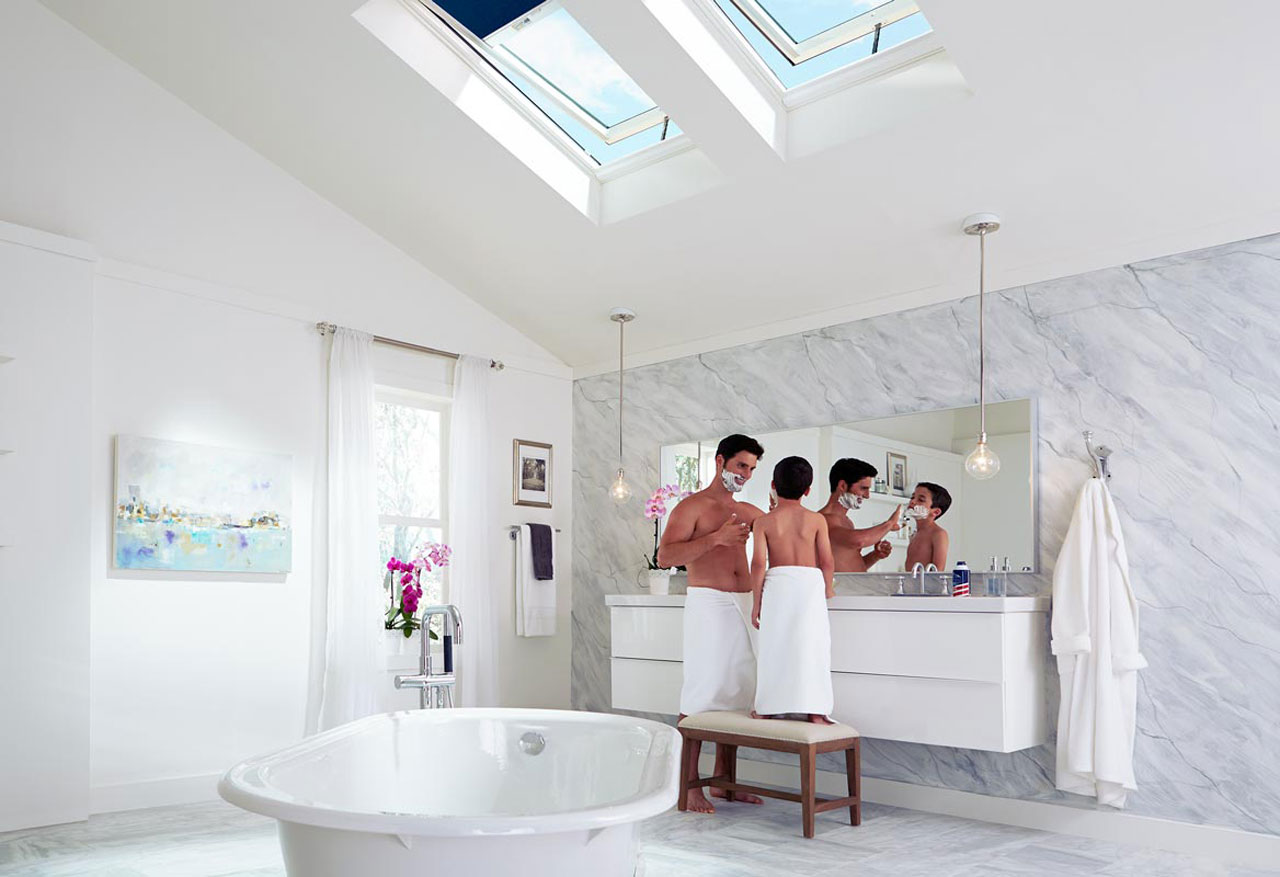 Skylights provide a view
and

privacy.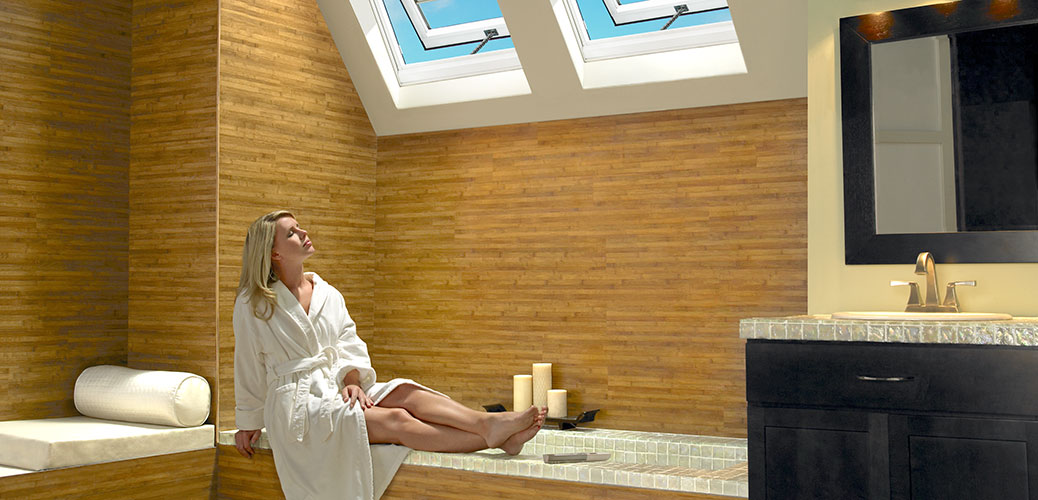 Bathrooms are a great candidate for skylights that let in daylight and a view to the outside world, but privately.
Venting skylights are especially useful in bathrooms to remove… Continue reading
Architecturally it looks really cool and it brings in a lot of light. I also like the fact that it brings in fresh air – that open breeziness – especially up here on the second floor where it would typically be hotter. I think it's a nice touch.

Chris Hausmann
BMC Materials
BRIGHT AND FRESH BATHROOM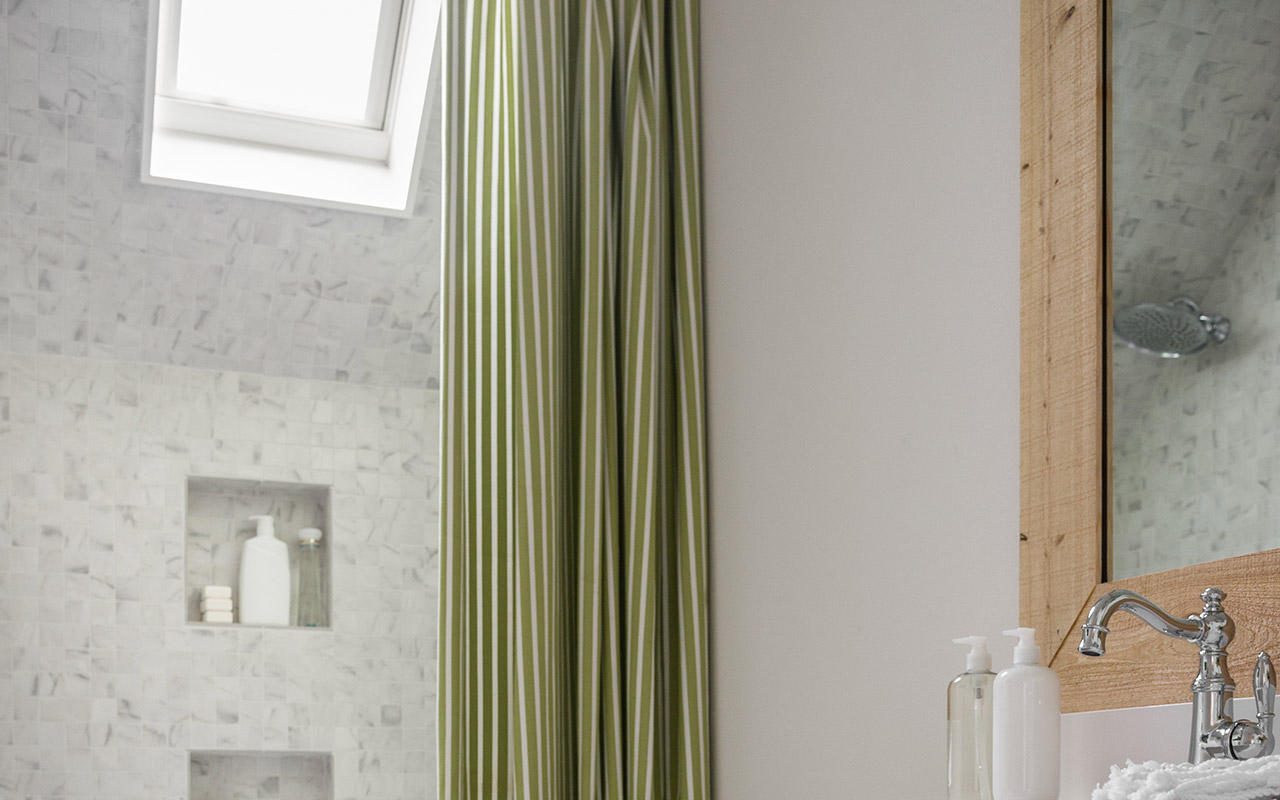 Skylights in the children's bathroom of the HGTV® Smart Home 2015 make the space fresh and welcoming. Continue reading
Get Inspired
The Latest News
Bathrooms on Pinterest
Follow Skylight Specialists Inc's board Bathrooms on Pinterest.Follow Velux America's Bathrooms on Pinterest.