Relaxing and comfortable living rooms filled with light.
CONNECT WITH NATURE.
BLUE HUES SHOW TRUE.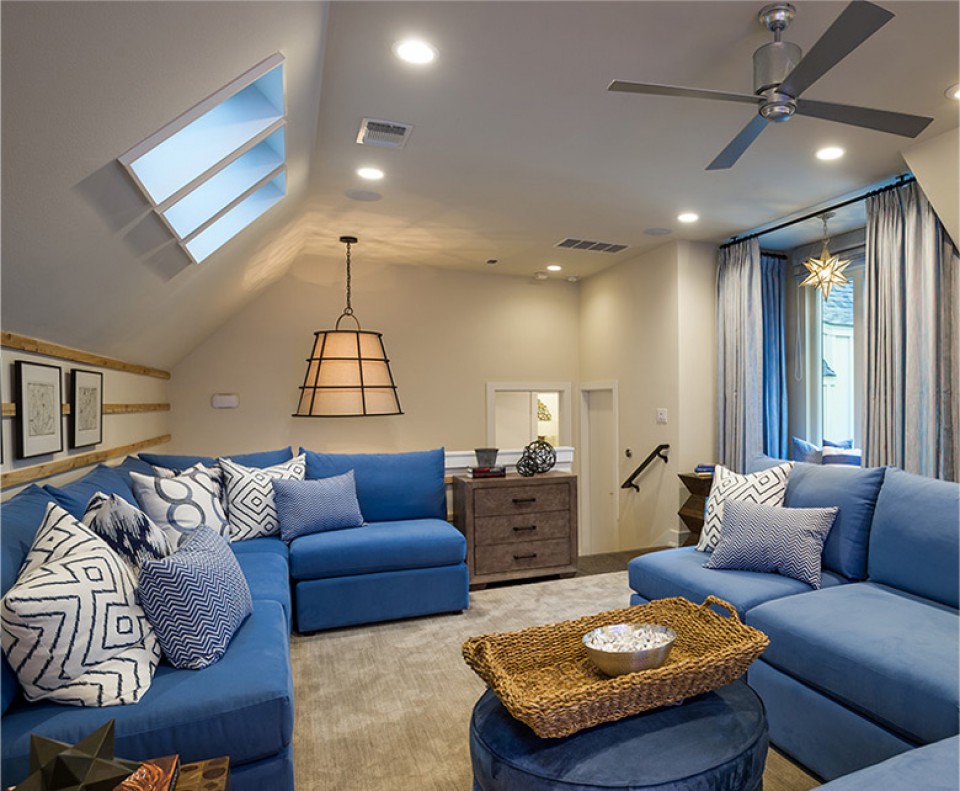 Natural light from above allows the loft's blue palette to show true because the light fills the space without glare.
LIGHT AND AIRY LOFT!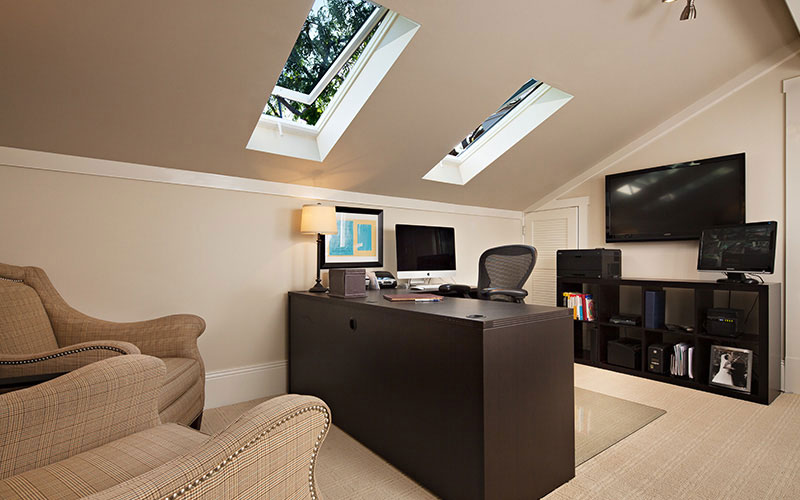 Skylights provide balanced, natural light in this combination living area and home office.
DECORATE WITH SUNLIGHT.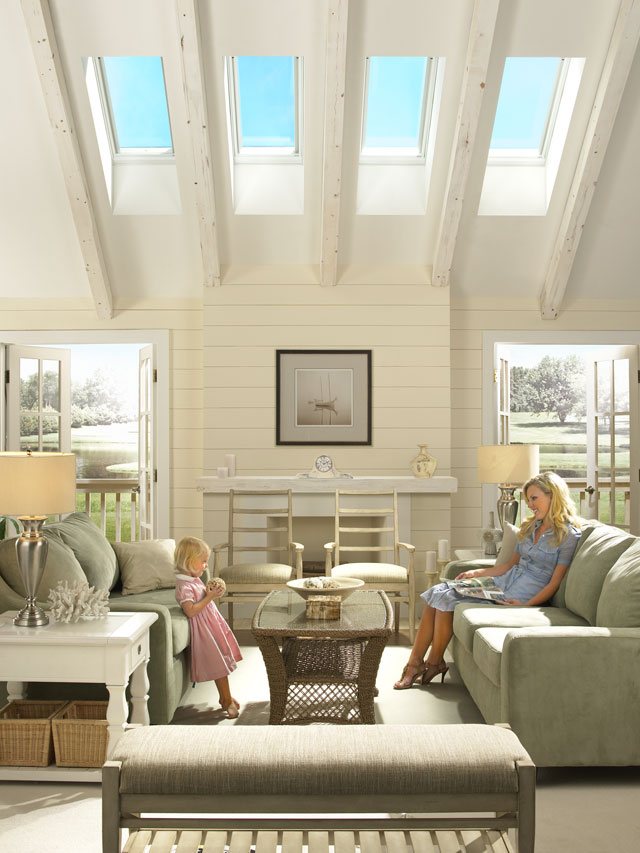 Nothing makes a space feel larger than natural light.
Add skylights to a small living room and immediately feel the difference.