Relaxing and comfortable living rooms filled with light.
BLUE HUES SHOW TRUE.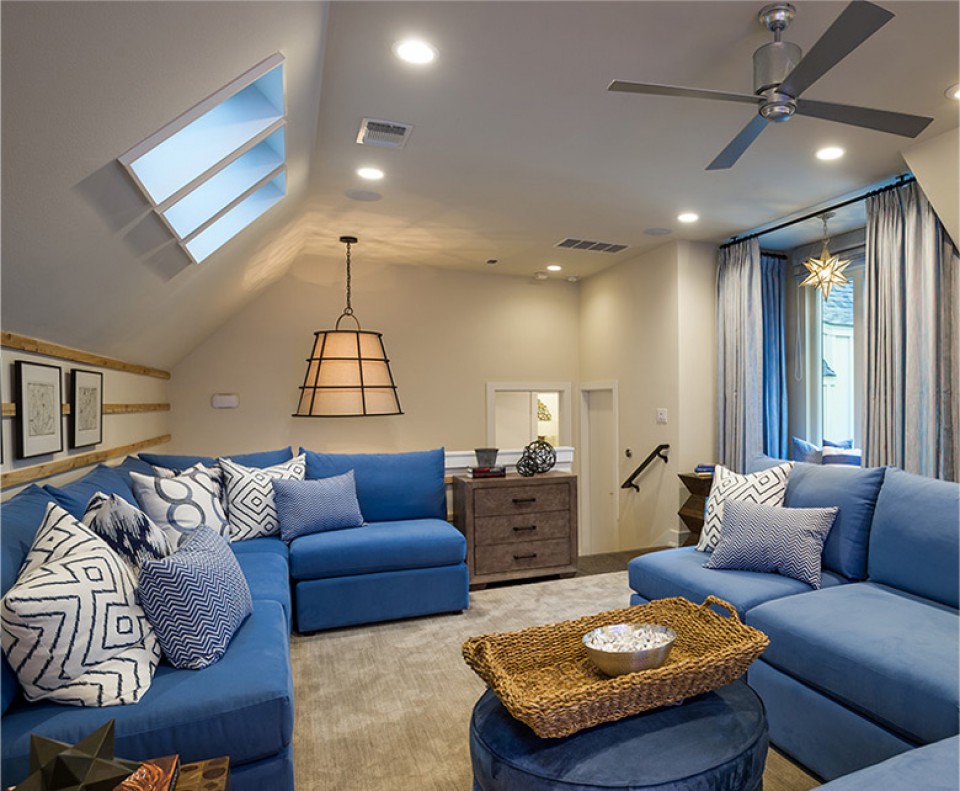 Natural light from above allows the loft's blue palette to show true because the light fills the space without glare.
I think the skylights in the HGTV Smart Home 2015 are pretty incredible.

I love the hands-free aspect of pushing a button and opening the skylights.
Nicole Austin
Root Architecture
LIGHT AND AIRY LOFT!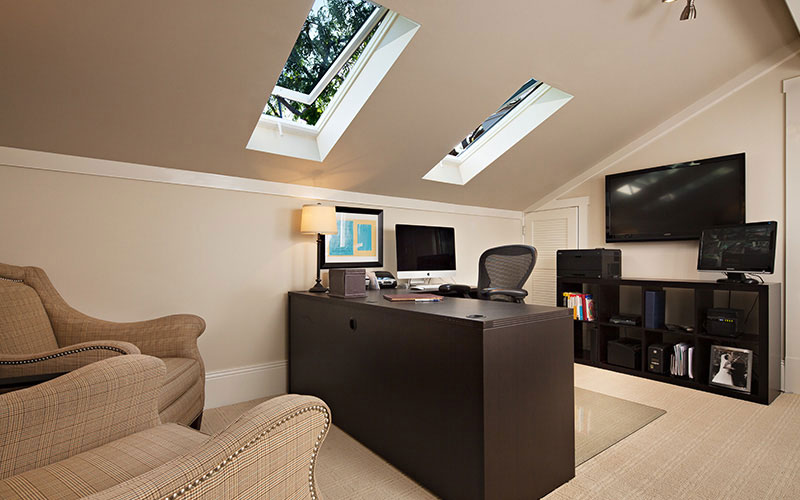 Skylights provide balanced, natural light in this combination living area and home office.