4×1 Solar Skylight Combination
In August we installed three VELUX skylights in a 3×1 alignment (side by side) on a home in the Fort Logan neighborhood of Denver. Just two short months later we were called back to install the fourth!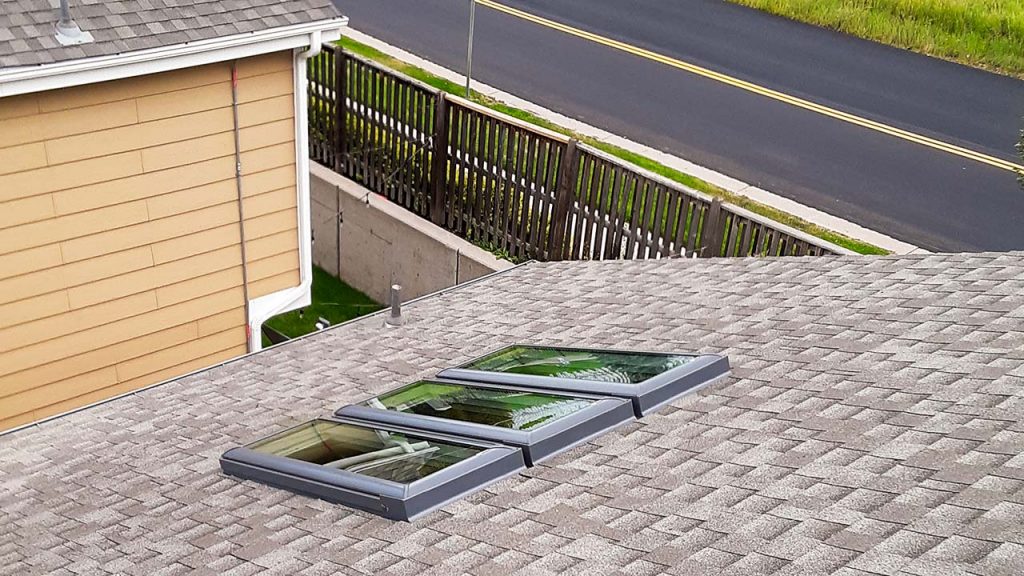 Interior By Others
Normally, all of the interior work needed is included with our installations. This includes the framing, drywall hanging and texture finish (moving electrical obstructions such as light fixtures can always be done by us, as needed). This particular customer preferred to complete this work themselves, so our sole responsibility was on the roof-top.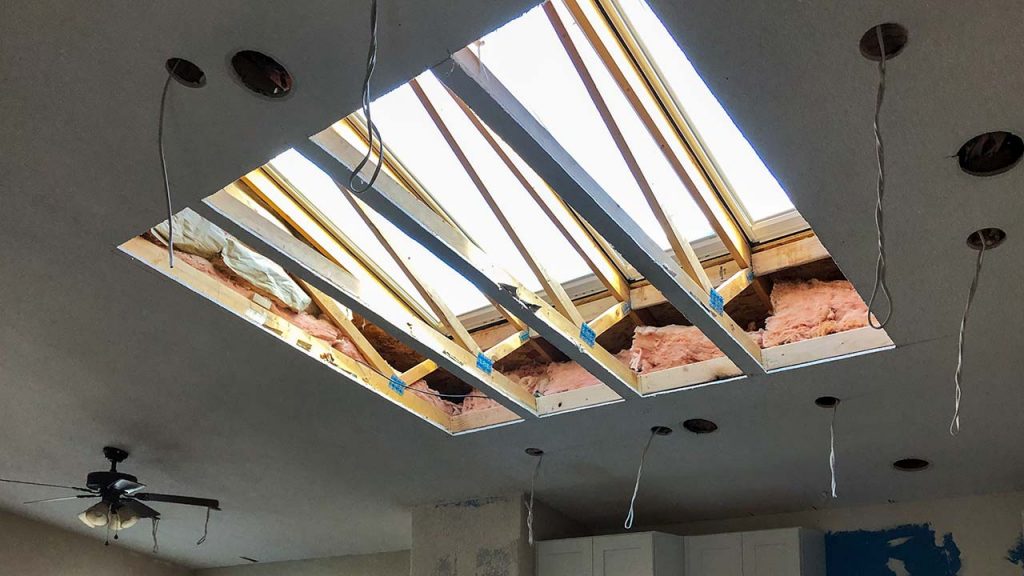 Once drywall is hung and finished with texture, the interior finish for this project will have a similar look to this. There are some unique options available for interior finish when skylights are installed in a "combi" configuration and sit close to one another. One example would be to leave rafters in place and simply wrap them with drywall, which create unique shadows throughout the day. Or leave certain parts exposed! Each home is different and provides its own unique options based on its layout.
Roof-Cut, Skylight Set & Flashing
Once we made the necessary cuts in the ceiling and roof, the framing was put in place on the interior and skylights were ready to be set on the exterior. Securing the skylights to the roof is the first step, followed by ice & water seal and aluminum step-flashing. Then the shingles can go back in place and our happy customers can enjoy their new light.
Product Used:
Four (4) VSS VELUX skylights with four (4) EDL flashing kits.