Velux modular skylights are an elegant and high tech addition to this home.
Prefabricated electrically operated venting skylight modules will provide fresh air and optimum indoor comfort. A rain and wind sensor will ensure that the venting modules close automatically in the case of strong wind or rain.
The project begins with curb construction.
Because the home is under construction. the installation of the two skylights is simplified. There are no shingles to strip and no openings to cut out.
Lumber, light and economical with maximum energy performance, is cut and stacked to build a curb of the proper height above the roof.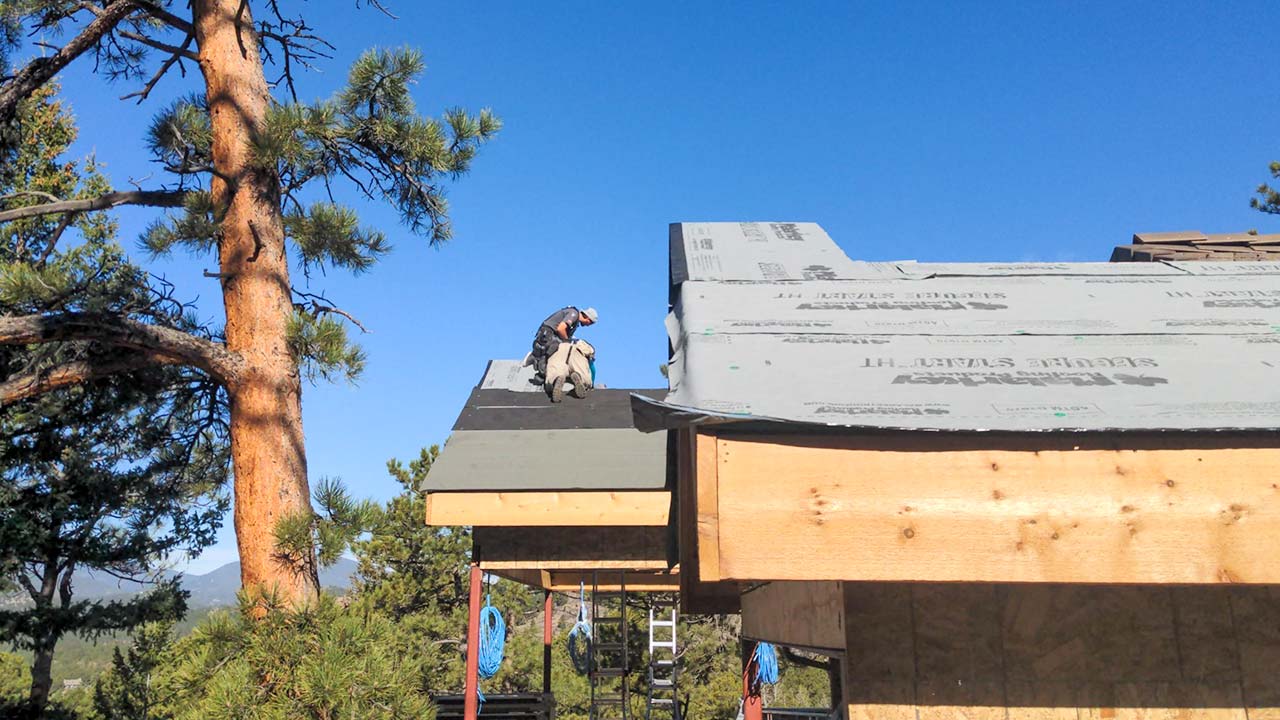 Module installation comes next.
A steel plate is attached to the bottom portion of the curb and the prefabricated modules attach to the plate by means of brackets with clamps.
The prefabricated cladding clicks into place and brackets to hold the flashing are attached,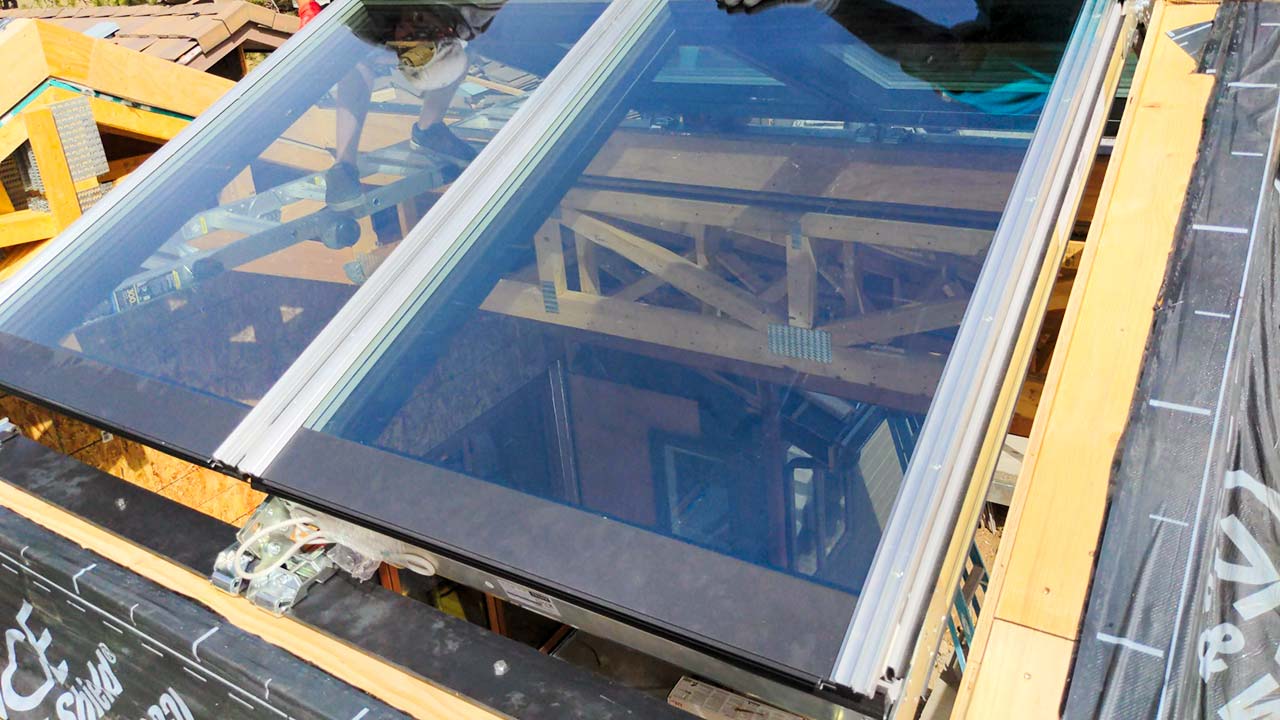 Insulation and flashing finish the project.
One of the advantages of the VMS skylights is the prefabricated flashing and cladding that comes sized to fit and simply snaps into place.
Another advantage for the homeowner is that the skylights are well insulated to maximize energy performance.