I want to light up my kitchen.
The owner of this residence in the Westridge neighborhood of Highlands Ranch, a suburb in the southwest Denver metro area, contacted us through Home Advisor expressing his desire to light up his kitchen. During a free visit from a new installation specialist, it was determined that a single skylight, a VSS C08 solar powered Fresh Air skylight would do the trick.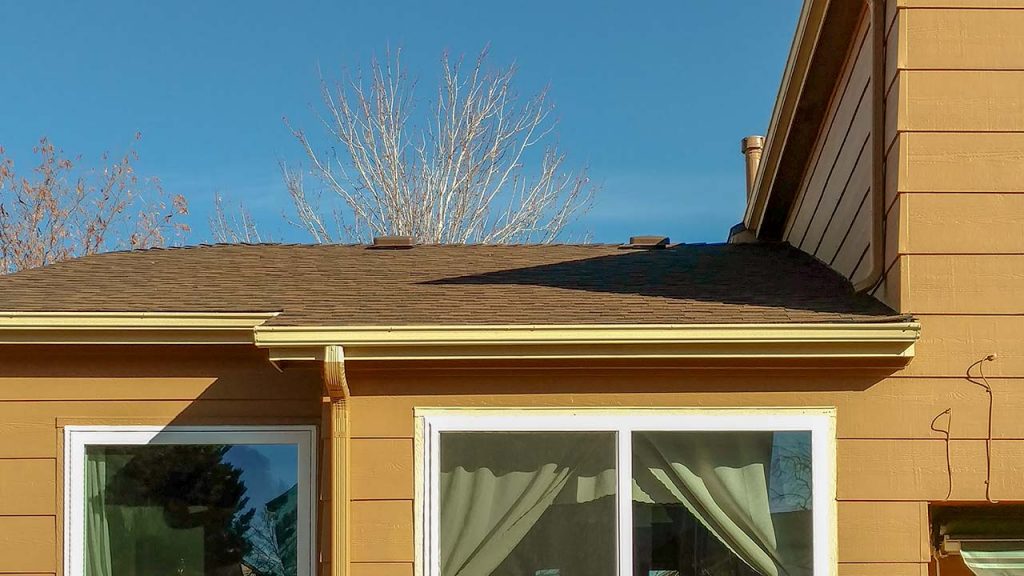 A typical skylight shaft.
The hole cut in the ceiling is much longer than the skylight itself. This is called a flare and disperses the light over a broader area of the room.
The end result.
Excellent daylighting with the advantage of fresh air! This can greatly improve the environment of the room below by venting excess humidity and strong cooking odors. This will work especially well in conjunction with open widows by creating a chimney effect.
The customer took advantage of a promotional program to install a Velux Sun Tunnel which lights the hallway and stairwell beautifully.