It's time for a replacement.
The owners of this home in the Meadow Hill neighborhood in Aurora, CO had decided it was time to replace their twenty year old skylights. Battered by hail and reaching the end of their service life, the owners chose to go with Velux Energy Performance Model FS C06 fixed skylights.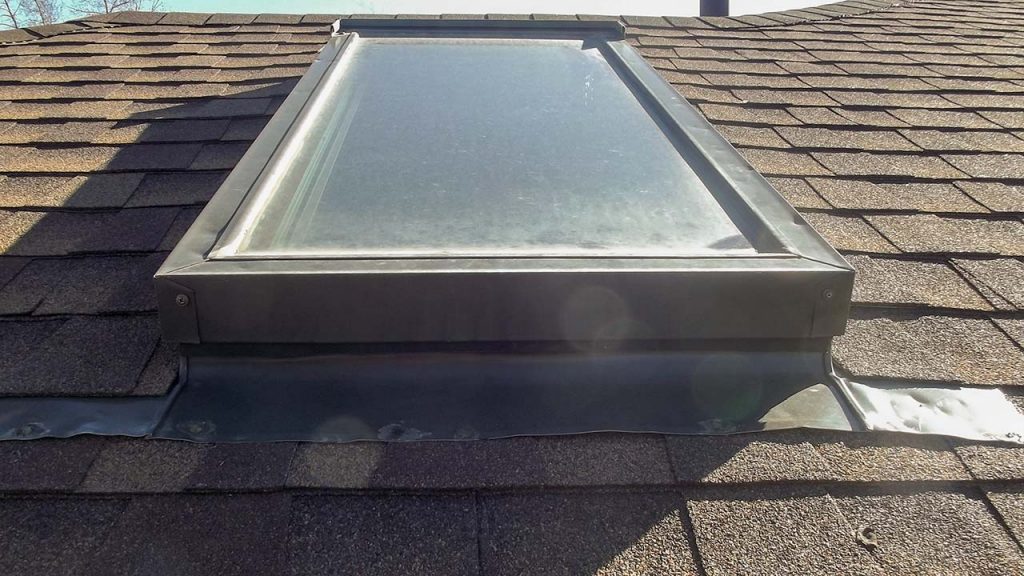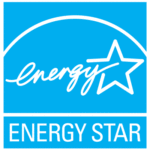 These skylights come with factory installed, room darkening solar powered blinds and a pre-programmed touch controlled remote. Previously reserved for solar operated venting skylights, these fixed skylights now qualify for the 30% Federal Tax Credit program. And since the tax credit applies to the entire cost of the skylight and installation, savings can be significant.
What is a deck mount skylight?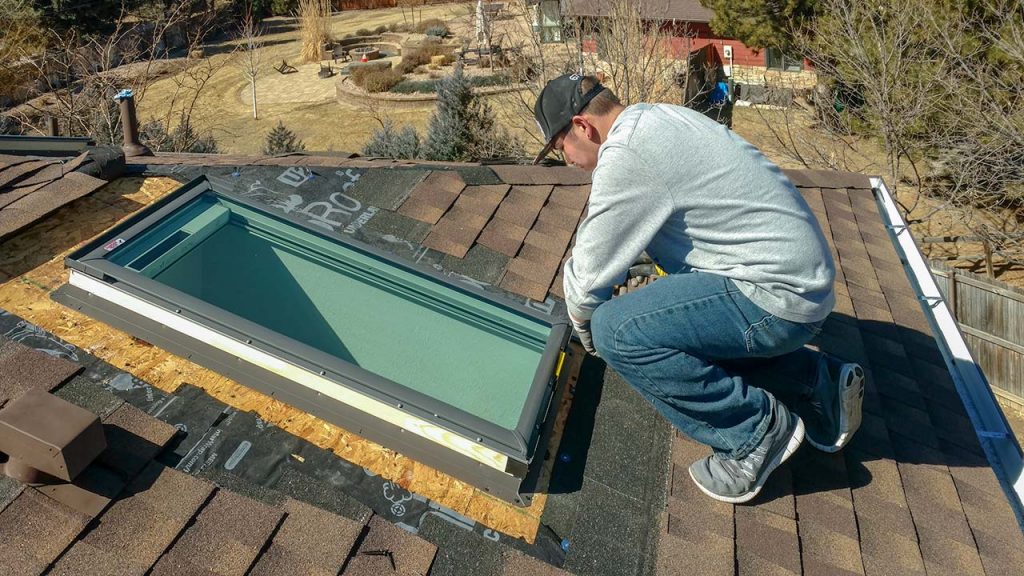 A deck mount skylight*, as shown in the image above, attaches directly to the roof deck and uses a gasket to form the first line of defense against water and air penetration. Ice and water shield, a sticky sheet of tar-like material, is the second line of defense. Metal flashing, which interweaves with the shingles, forms the last line of defense.
*These skylights do require a minimum roof pitch of 3:12 (14 degrees).
The finished results.
Peace of mind! And the added blinds provide complete control over the light.
A ten year No Leak Warranty covering the skylight AND installation.
A ten year warranty covering glass breakage due to hail up to 2 inches in diameter.
Superior energy performance—Energy Star rated and they can reduce cooling costs by closing the solar powered blinds on our warm afternoons.