We're interested in skylights.
The owners of this residence, located in the Fort Logan neighborhood of southwest Denver, contacted us with an interest in installing skylights.
During our salesperson's in-home consultation, it was decided to install two Velux manual venting skylights—one over the open kitchen and one just outside it in the entryway.
Busted the Install Out
Mark Brusca and his team of 4 guys busted the install out in a very fast time. Cleaned up their mess and were very professional. Highly recommend Skylight Specialists…
May, 5, 2020
Christian K
Denver, CO
The project begins inside.
The first step is to protect the interior with plastic sheeting, including building a "curtain" around the location of the proposed skylight,
The exact location and dimensions of the ceiling opening is determined and cut out, The roof position is marked from the inside with nails through the roof deck.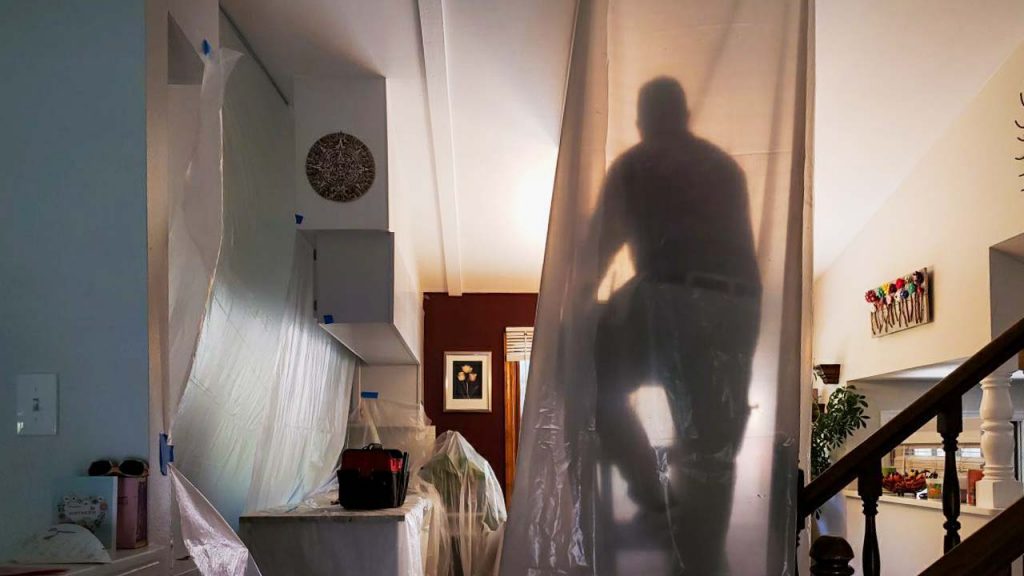 Up on the roof:
The first step is to locate the nails inserted from below and clear the shingles and roofing materials around the skylight's location. Then the exact location and dimensions are laid out on the roof deck.
The next step is to cut out the roof deck and mount the skylight. Once mounted it is surrounded with ice and water shield—a sticky underlayment—that provides superior weather protection. Flashing is installed and the shingles replaced.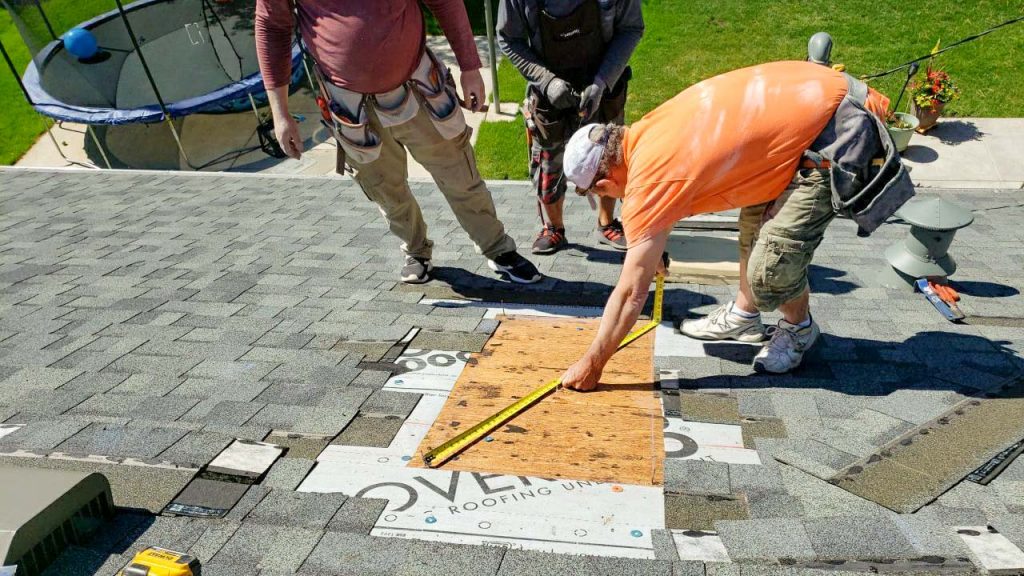 The finishing touches:
The owners opted to use our in-house drywall technician. Clayton has a great deal of experience and is highly skilled with matching existing finishes.
Again plastic sheeting is used to protect the interior. After installing corner beads and prepping the joints, the final texturing is applied.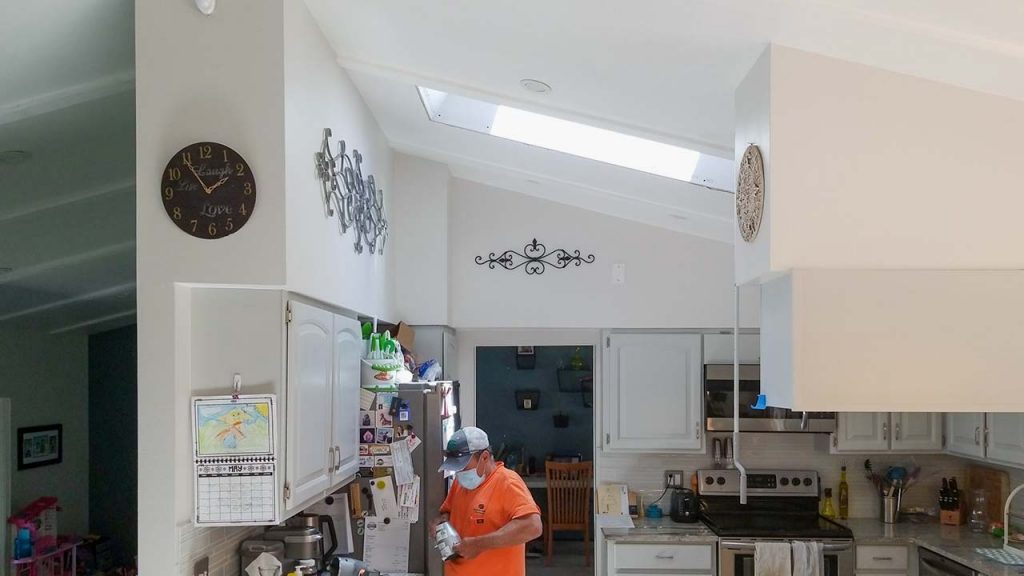 Product used:
Two Velux Model VS C06 (22x47) skylights with EDL flashing kits.