Two problem skylights located on the backside of this home.
The owners of this 9,096 sq ft residence, built in 1927 and located on 2.1 acres on Upper Bear Creek Road in Evergreen, CO contacted us about two problem skylights on the rear of their home.
After our initial inspection, it was quickly determined that the best solution was to replace the two skylights with energy efficient Velux fixed skylights.
100% on mark
We have an older (1927) home with old dome style skylights. We found the Skylight Specialists at the home and garden show. They were one of several that we called for estimates. Some of the others never even called back… Skylight Specialists were 100% on mark from the beginning to the end of the project. They provided an over the phone ball park price, then showed up on time, to measure and give the estimate, it was reasonable and understandable. The interaction with everyone from the sales to the install was unparalleled with most other contractors in the field. They were on schedule with install, even with weather delays. But the most impressive interaction was when I noticed an install issue… (totally my perfection side) they came back and fixed it with the best "can do" attitude I have seen in a long time… so impressed. I HIGHLY recommend Skylight Specialists for any skylight you need. Quality Velux products, but the install and service are beyond 5 star… thanks for the great service in a day that quality is hard to find.
August, 5, 2020
Jay J
Evergreen, CO
The project:
The existing skylights:
Two large, approx. 4x5 ft., acrylic, double domed, curb mounted skylights.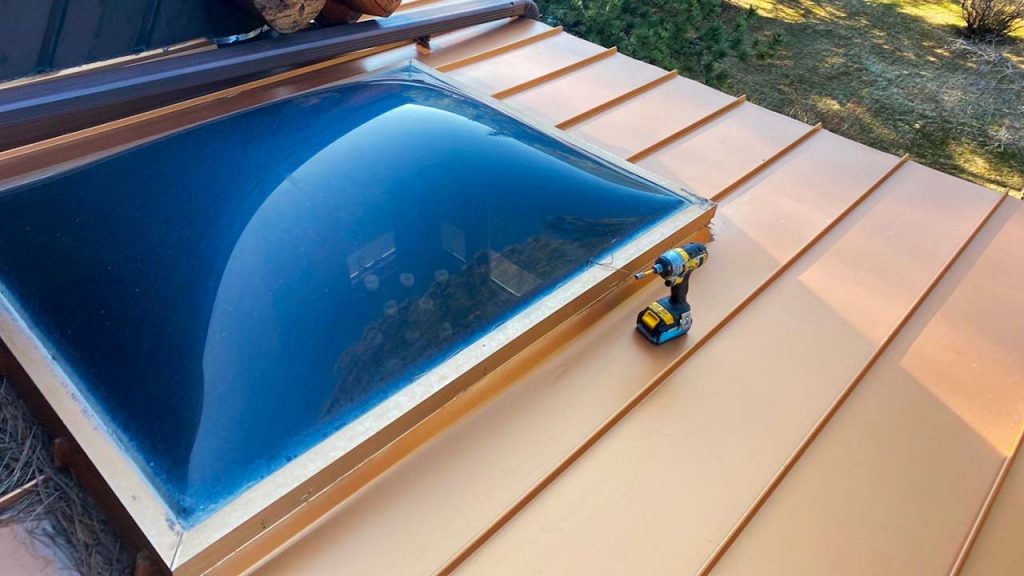 Installing the new skylights:
Replacing curb mount skylights is a relatively simple task. However, there is still a right way and a wrong way. The non-standard size required us to order custom sized skylights from Velux.
After removing the existing skylights from the curbs, it is important to take any necessary steps to ensure that a proper seal is established when the new skylights are mounted. This is where experience and attention to detail comes in to play.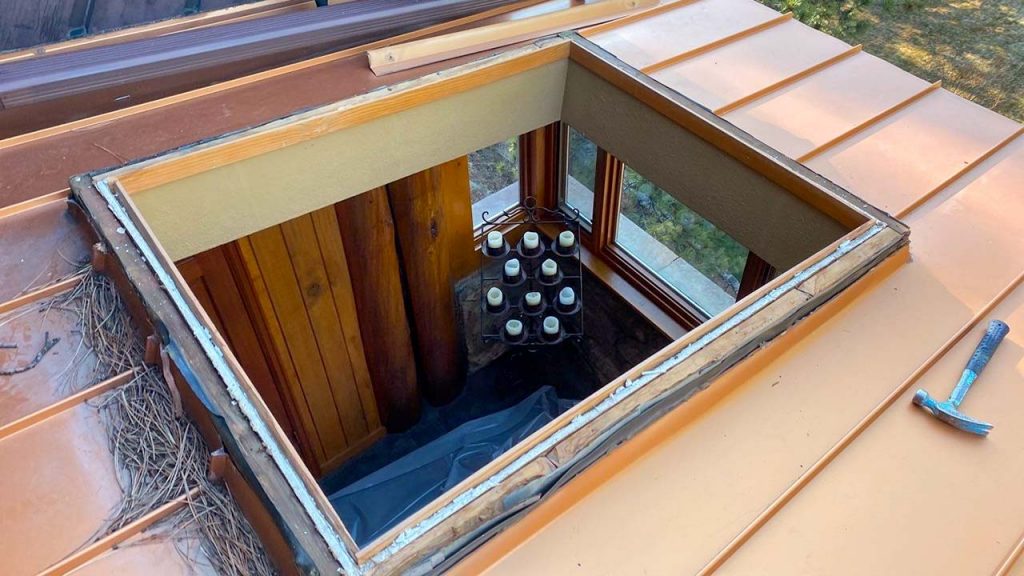 The new skylights offer superior energy performance, are quieter and provide a clear sky view. They also carry a 10 year warrant from Velux including glass breakage from hail up to 2" in diameter. And skylight Specialists warrants our workmanship for 5 years.
Product used:
Velux Model CFCM 4962 custom sized fixed curb mount skylights.