We want to bring more light into our patio area.
Looking to shed some more light on their patio space, we were called to Evergreen to install six VELUX deck mounted skylights. Up to 18′ at its peak, this interior space was the perfect fit for these 2.5′ x 4′ fixed skylights. Not only does this provide light for the patio space but it also allowed more ambient light to reach the living room inside!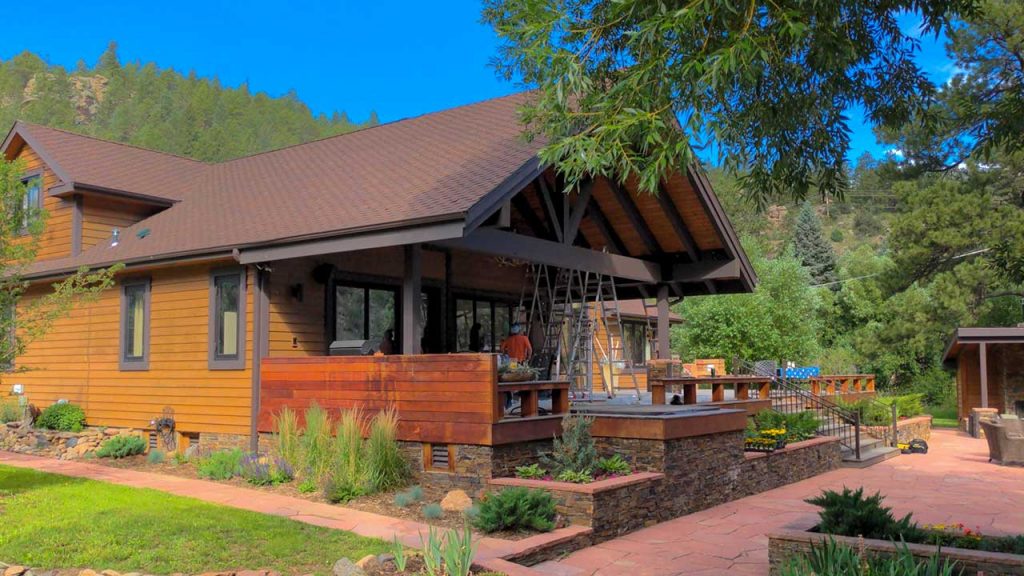 Pictures alone do not convey the changes made to the patio space. The lowE3 glass transmits most of the light while reflecting the majority of the heat. And that light is bounced around the space including through the windows on the exterior of the home. Notice how much brighter the ceiling is.
The sky view opens up the area, making it seem larger and less confining, while the daylight makes it cheerier and more welcoming.
Bravo to Skylight Specialists!
I honestly didn't know companies like Skylight Specialists still existed! We had them install 7 skylights and the project could not have gone smoother! They said they could do it in two (2) days! And that's exactly what happened. The crew of 5 or 6 guys showed up on time in the morning and worked together as true professionals. They were very accommodating and pleasant to deal with. They did a GREAT JOB, and when they finished they cleaned up so well, you would never know we just finished a major project! Again, I didn't know companies could still field a crew so polished and professional! Bravo to Skylight Specialists!
July, 10, 2021
J Sherman
Evergreen, CO
We want to bring more light into our upstairs bathroom.
Smaller sized VELUX skylights are ideal for bathrooms and other tight spaced areas that still need the many benefits of natural daylight.
From dark and gloomy, the skylight transforms the space into a great place to greet the day!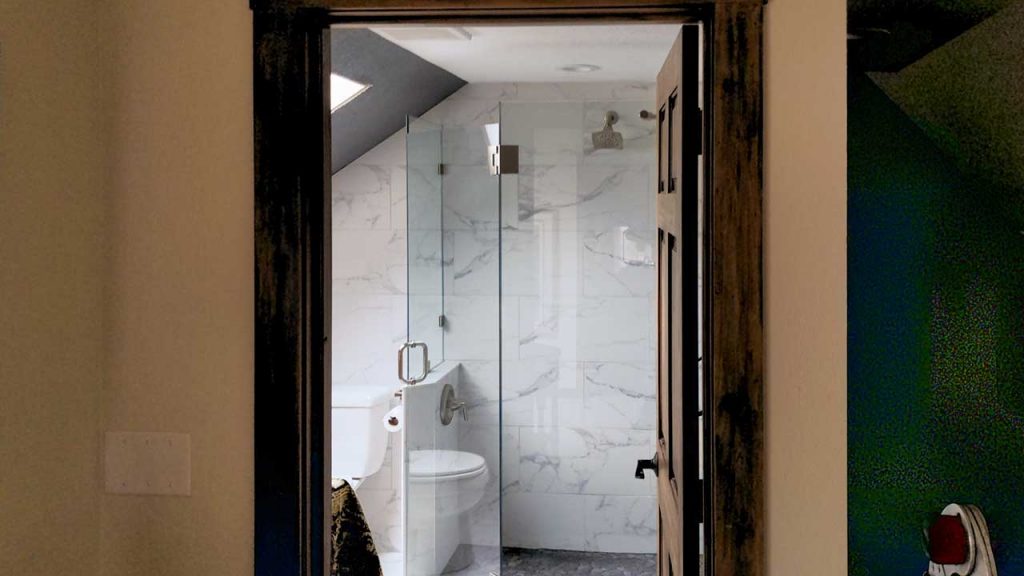 Product Used:
Ten year No Leak warranty on product and installation including breakage by hail up to 2" diameter.