Velux Has the Best Warranty in the Industry
Velux deck mounted and curb mounted skylights come with an industry first 10-year "No Leak" installation warranty that covers correct skylight and appropriate flashing installations (product and labor) against leaks, no matter who installs the skylight.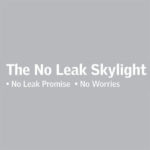 As the world leader in roof windows and skylights, we stand behind our products with a promise of lasting service and quality. That is a promise we have kept for over 60 years, and we are pleased to extend our promise to you.
If you think that all skylights leak, it's time to think again. VELUX® roof windows and skylights do not leak. Proven in installations and climates throughout the world, our exclusive flashing systems will keep you dry and comfortable.
Velux
Now with protection against hail damage!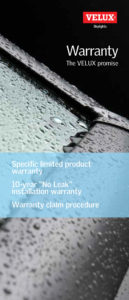 We believe the best guarantee is the one you never have to use, therefore, we build quality into every product. Velux offers the VELUX 20/10/5 years limited product warranty for specific product coverage issues.
If you have concerns about your VELUX products that may require a warranty claim, the warranty brochure includes specific steps for you to follow that will help VELUX better assist you.