Same Old Skylight
Skylight Specialists was called to a home in the Colorado Springs area to replace a skylight that can found all across the state. This old curb-mounted dome skylight had seen its fair share of seasons since the original installation on the home in the 1980s and was long past its life expectancy.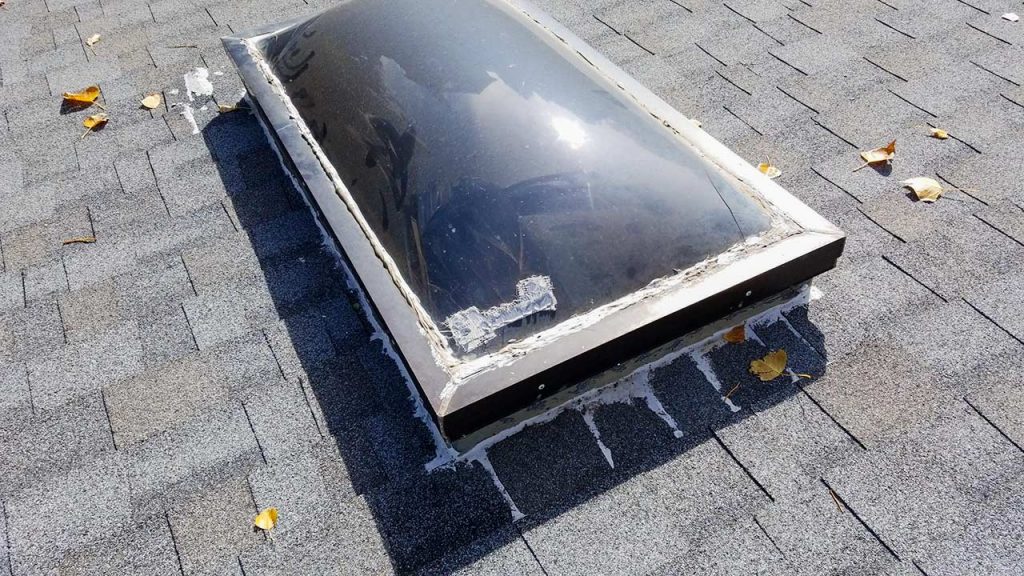 Colorado's climate is unforgiving and these dome shaped acrylic skylights are merely thin pieces of plastic separating you from a storm. This particular acrylic dome was cracked in a past hail storm and the seal where the acrylic met the frame had weakened over time.
Paired with old flashing and poorly aged repair attempts from years past, the unit was finally ready for an upgrade. Fortunately for the homeowner, skylight design technology has come a long way since the original install and a VELUX skylight was an easy choice.
VELUX FCM: A SIGHT FOR SORE EYES
Made with reinforced glass rather than the weaker polycarbonate or acrylic, these units have the strength to withstand those damaging hail storms. The best (and surprising) part of these higher quality skylights? They're more affordable and save you more in the long run thanks to their Low-E coatings that provide thermal protection all year long.
With brand new flashing to compliment the skylight frame, new shingles to replace those ruined by caulking during re-seal attempts, and weatherproofing & install by the best in the industry, this new-aged skylight provides a pleasing aesthetic to the home, paramount weather protection, energy efficiency and affordable cost over basic designs of yester-year.