We need more light in our entryway!
The owners of this home, built in 2013, in the Village of Five Parks neighborhood in Arvada, CO contacted us with the desire to add a Sun Tunnel in their entryway. At our in home consultation, it was decided to add two units with the optional solar night lights..
Velux Sun Tunnels are perfect for bringing light into small spaces such as bathrooms, closets, and entryways that don't have exterior walls for window installations.
Solar night lights provide enough illumination to navigate a space at night without electric lighting.
Respects your home
We are very pleased with our skylights and would highly recommend Skylight Specialists. It's nice when a contractor shows up on time, answers all your questions and respects your home.
August, 12, 2020
John and Toni S
Arvada, CO
The project:
From the interior.
The process begins inside. The exact locations of the Sun Tunnels is determined (between the ceiling joists), marked and the holes are cut in the ceiling. The trim ring may be installed at this time.
Next, our technician will get in the attic to transfer the locations to the roof. This is usually done by driving a nail—between the rafters—up through the roof deck.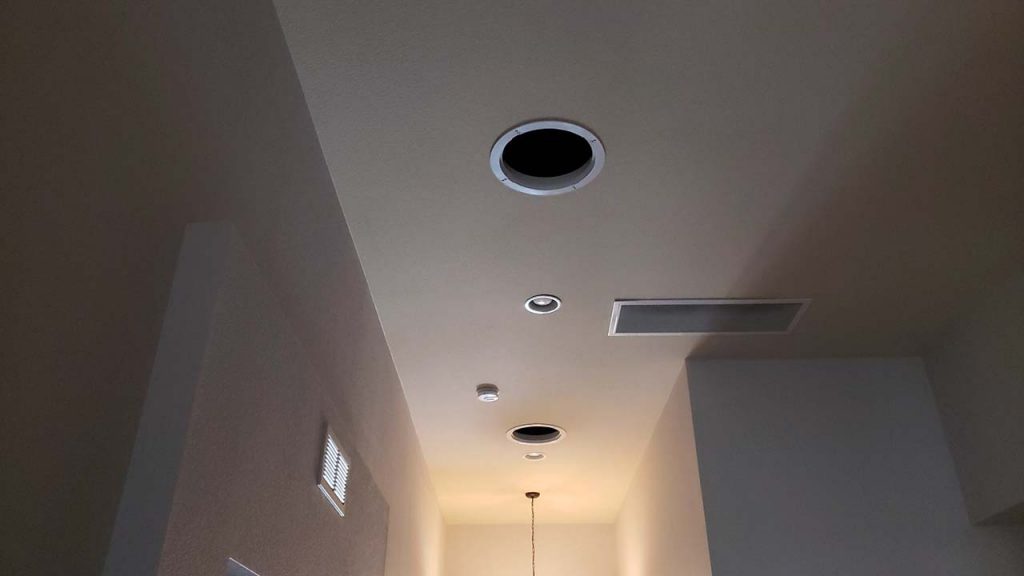 Up on the roof
The nails are located, shingles are stripped from the area and the hole is cut through the roof deck. Structural silicone sealant is applied to the bottom of the flashing and then the flashing is fastened into place.
The next step is to apply ice and water shield—a sticky underlayment that prevents water and air penetration—around the flashing. Then the shingles are replaced, the tubing is inserted through the flashing and the dome is attached.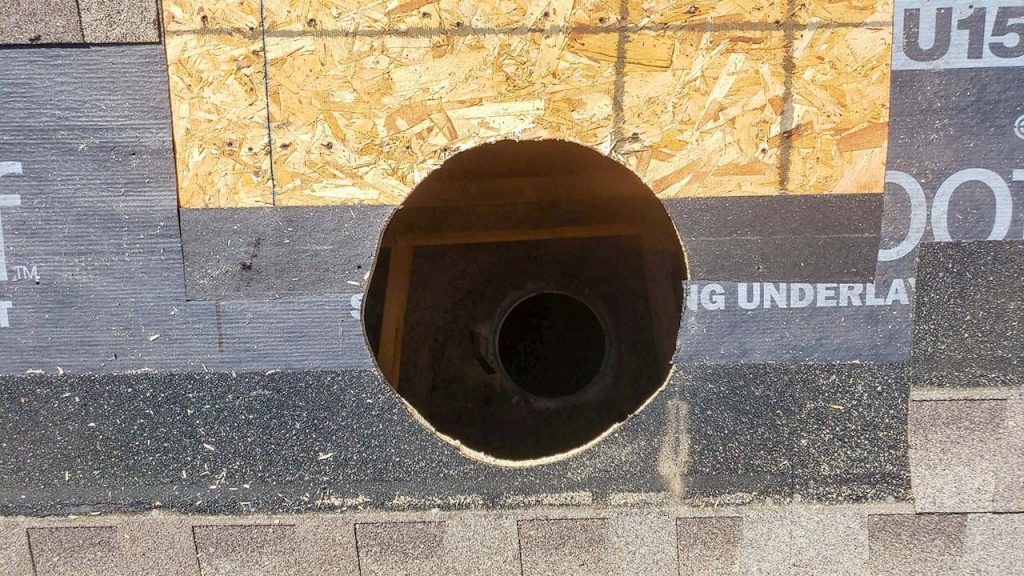 The difference is obvious!
Daylight can turn a hallway from dull and dreary to bright and inviting.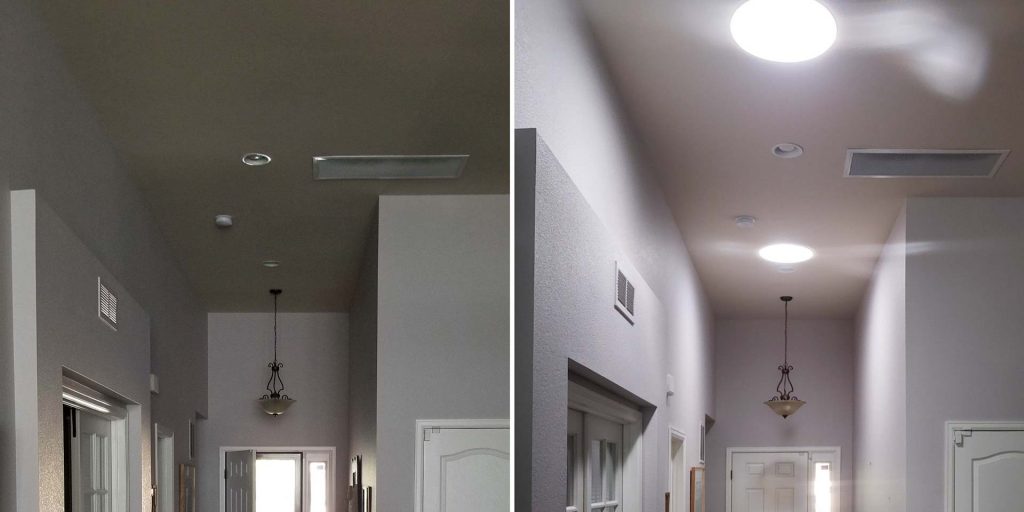 Product used:
Two Velux TMR 14 SL Sun Tunnels (with solar night light).
The addition of a solar night light qualifies the project for a 26% federal tax credit.
Learn More