Hail Damaged Custom Skylights Need Replacement.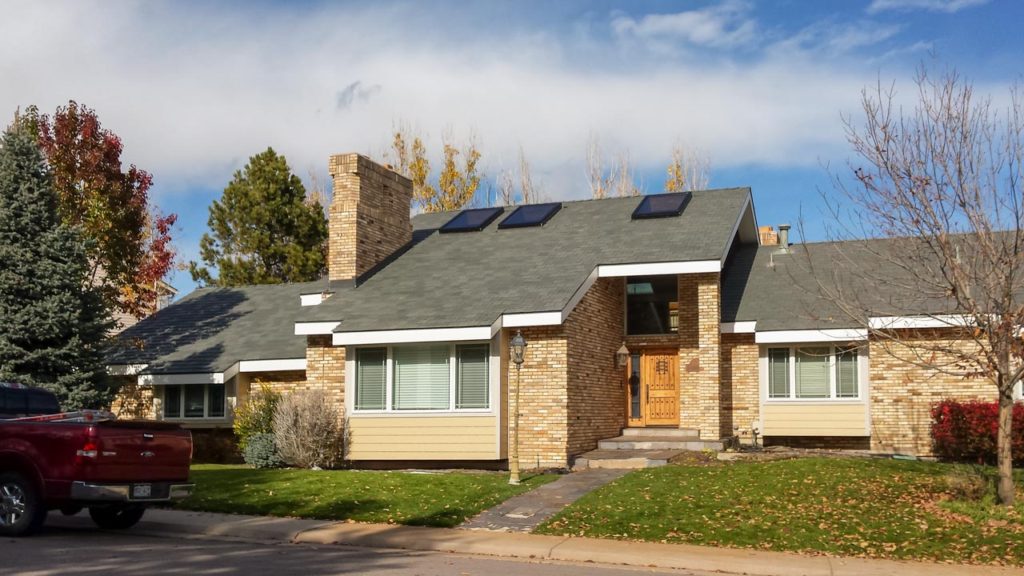 This residence in Greenwood Village's Huntington Acres subdivision had severely hail damaged custom skylights and a damaged roof.
This particular home had six skylights; two standard sized older Velux skylights and four homemade custom skylights.
An Odd Skylight, But a Typical Curb Mount Replacement:
Sometimes we see these type of skylights where a homeowner has accepted a bid for a cheaper cost. The contractor just builds a curb, sets glass on it and then adds flashing around the edges.
It usually works short-term, but there are all kinds of problems, from condensation to leaks to premature glass failure.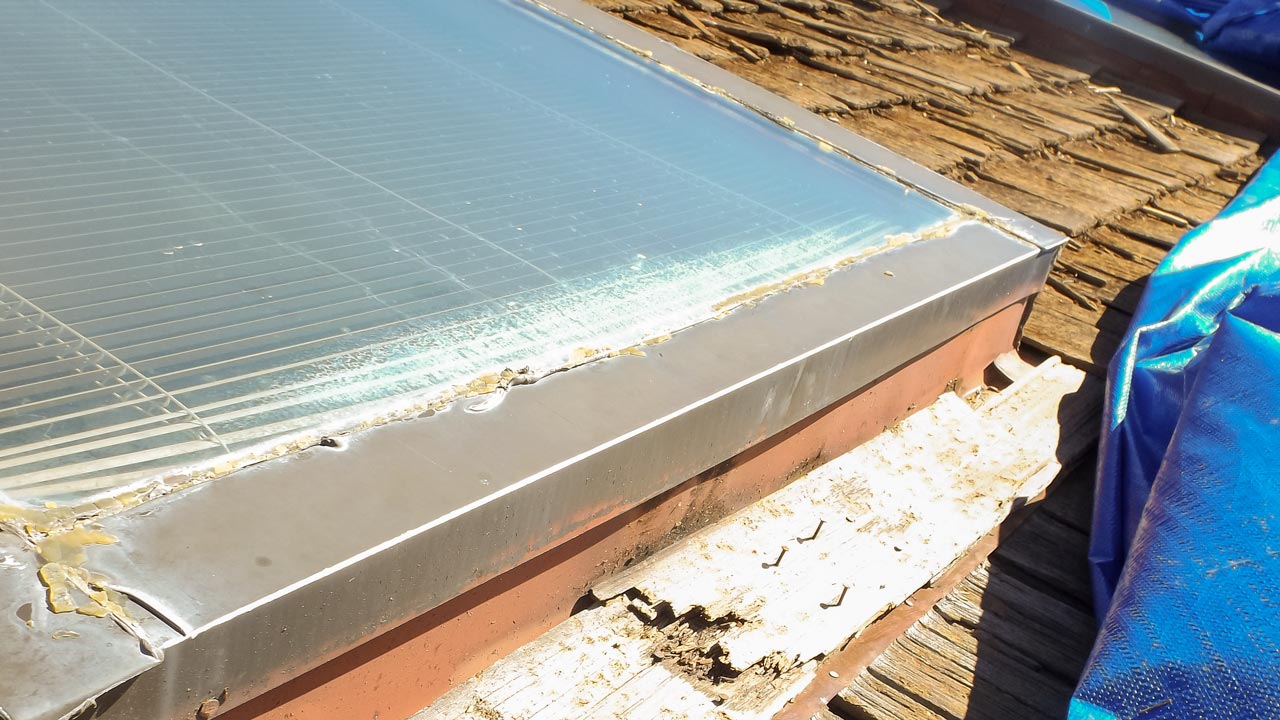 Replacing a typical curb mounted skylight is a simple process.
First Step:
In this case the owner asked us to leave the curbs to avoid disturbing the interior finish and to retain the existing blinds.
Once the MAGS BAR is installed on the curbs, we order the glass and temporarily cover the openings until we can return. Many times we are able to pre-order the glass to avoid this step.
Second Step:
The entire roof was replaced in this case. Once that was done, we returned to set the glass and install the finish caps.
The skylights are sleek, match the other skylights on the house and have no maintenance requirements.
Third Step: Peace of Mind!
Skylight Specialists, Inc. warrants our workmanship on MAGS BAR installations to be LEAK FREE for five years.