Older skylights are hail damaged.
Another victim of the May 2017 hail storm, the age of the five skylights meant no parts are available for repairs. Therefore, the only solution is to replace.
A tile roof is delicate in nature.
Velux provides flashing designed specifically for tile roofs, and our crews are trained and experienced in the techniques required. Installation of the two venting and three fixed skylights proceeds smoothly!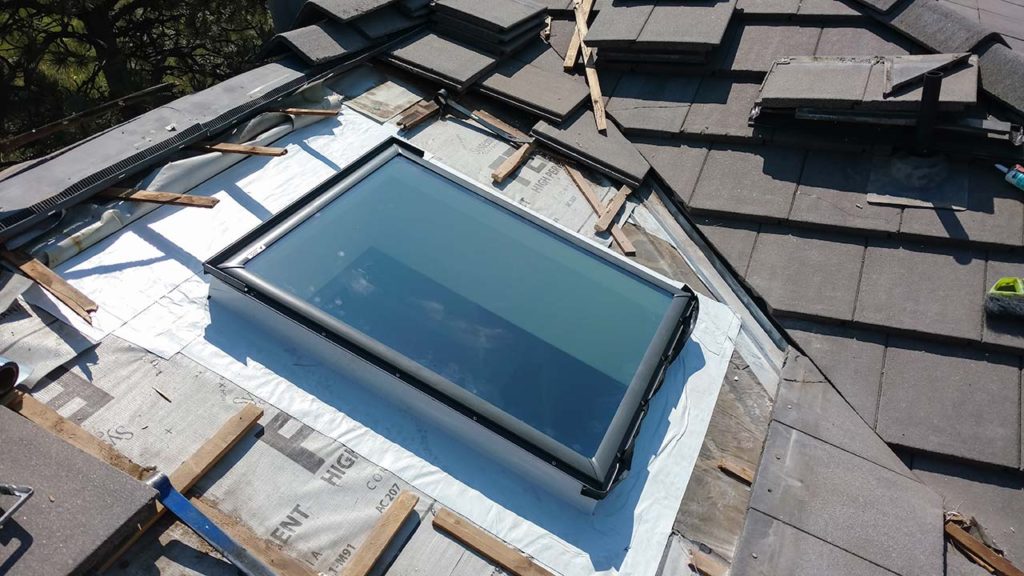 very first class manner
Your crew were extremely professional and polite in doing their job. The install and subsequent clean up were all done in a very first class manner. Great crew.
September, 2, 2017
David Marsden
Golden, CO
Advancements in skylight design and technology is remarkable.
Besides the obvious lower profile and sleeker, more modern appearance, notice how much more glass is available for the same roof opening. And what is not apparent is the remarkable properties of this newer Neat® glass. To sum it up, it stays cleaner longer, is much quieter and is thermally efficient. Safe for out of reach applications, it is also Energy Star rated.