Eight Velux skylights are part of the project.
This Aspen, CO residence was originally built in 1965. In 2017 it underwent a complete renovation by Koru LTD. We were hired to install eight skylights on the home.
The results were spectacular! The 4700 sq ft, four bedroom, two bath home has an estimated value by Zillow of $15,000,000.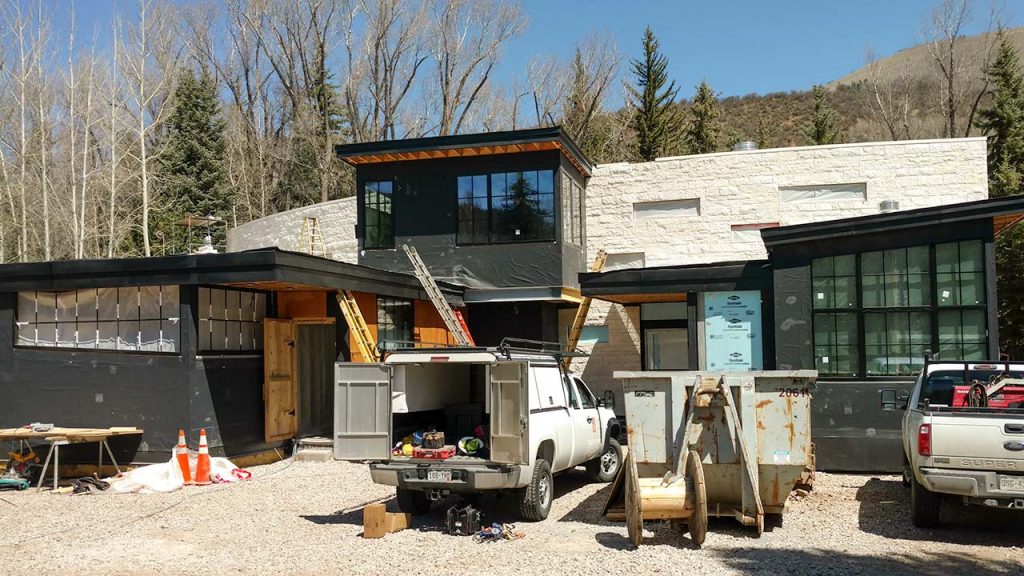 1310 Red Butte Dr Aspen, CO
Solar powered venting skylights.
Six Velux VCS 4622 solar Fresh Air curb mount skylights with white translucent solar blinds were installed. Four were installed in the kitchen and the other two in separate locations. In addition, the four curbs over the kitchen were wrapped in grey metal to reduce reflections.
The two custom, fixed, curb mount skylights.
Two Velux CFCM custom, curb mounted skylights, approx. 2×6 feet, were installed over the mudroom.