Three TMR 014 SL Sun Tunnels with solar night lights.
We were contacted via Home Advisor by an owner who knew what she wanted—three Velux Sun Tunnels. One in her kitchen and two in her living room.
Built in 1951, the home's construction provided several obstacles to a quick installation. Despite lath and plaster and tongue and groove ceilings, 16″ on center joists, fiberglass insulation covered by plywood screwed to the joists and blown insulation on top, our specialists completed the project in one day.
Let's replace the remaining skylights.
Before the polygon skylight was completed, the owner requested that we also replace three acrylic barrel vault skylights that were installed on the deck.
The original acrylic barrel vault skylights.
These skylights had definitely seen better days and were overdue for replacement.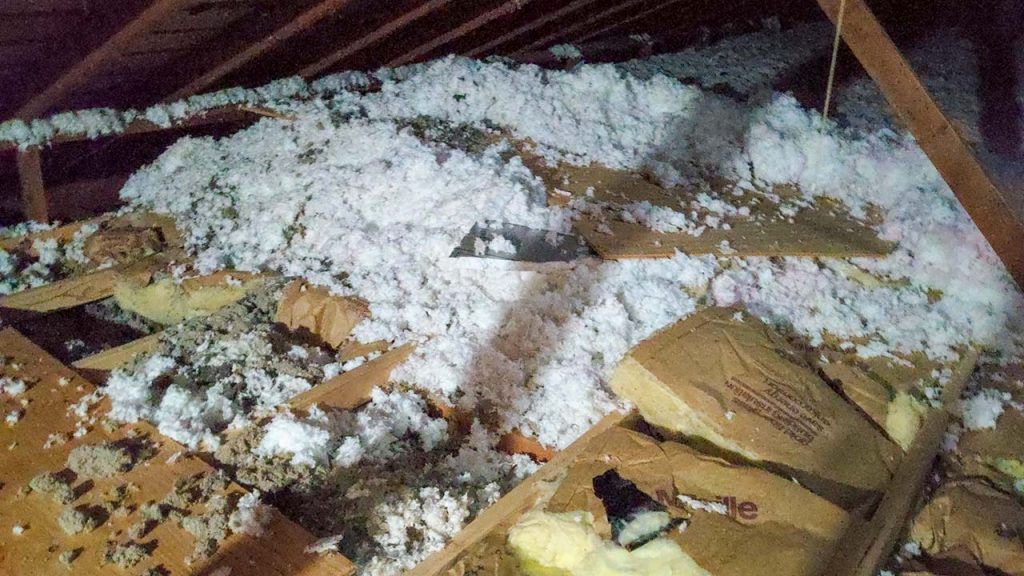 The installation is completed on the roof.
Other than some snow squalls, up on the roof the installation proceeded smoothly with no challenges or delays.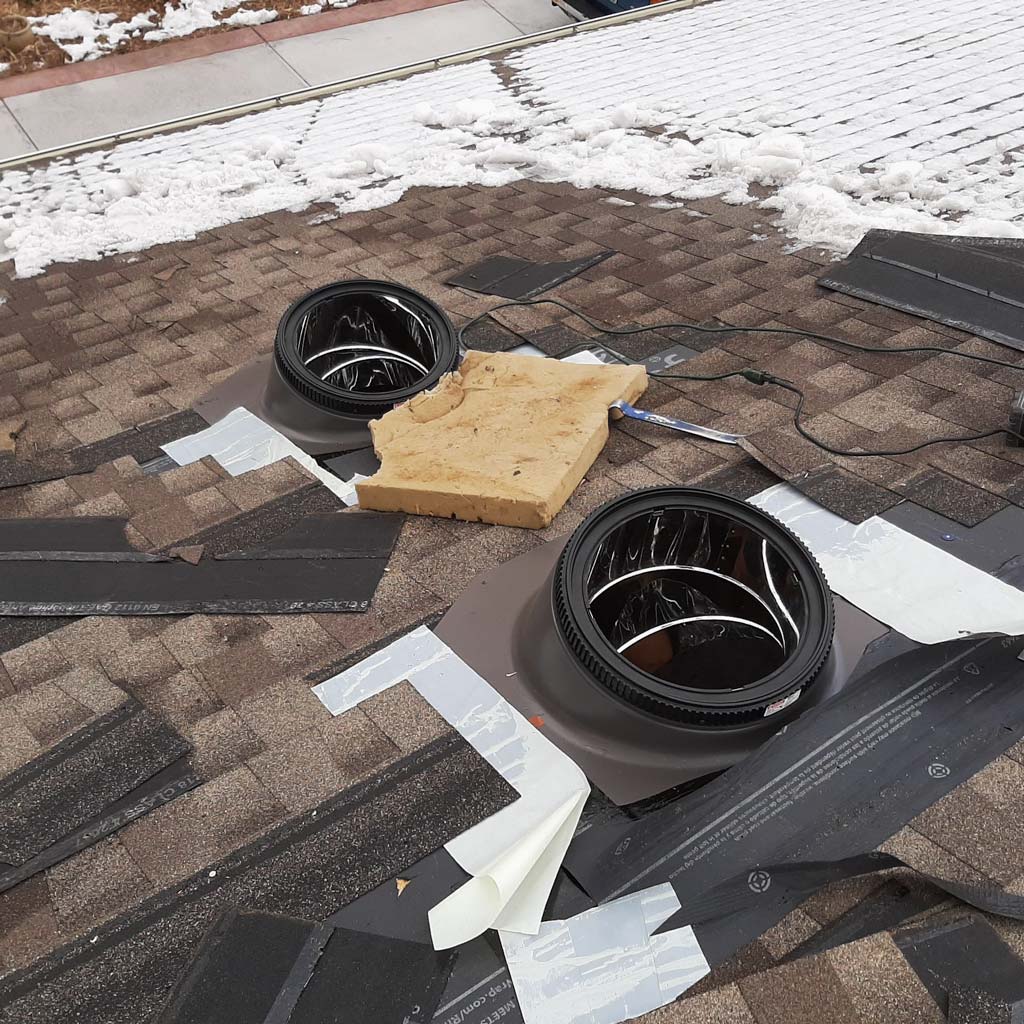 Respectful, knowledgeable, pleasant and proficient
Devin and Jake of Skylight Specialists installed three sun tunnels for me a couple of days ago. The job took one day even with a few obstacles, one being the intermittent snow fall and the other being the configuration of my old home. These two gentlemen were respectful, knowledgeable, pleasant and proficient. They kept me informed of the status of the project all along the way. They took great care in cleaning up after the project and were flawless in their execution. Thank you Jake and Devin and thank you Skylight Specialists!!!!
March, 25, 2021
Deborah Brown
Wheat Ridge, CO
The results couldn't be better!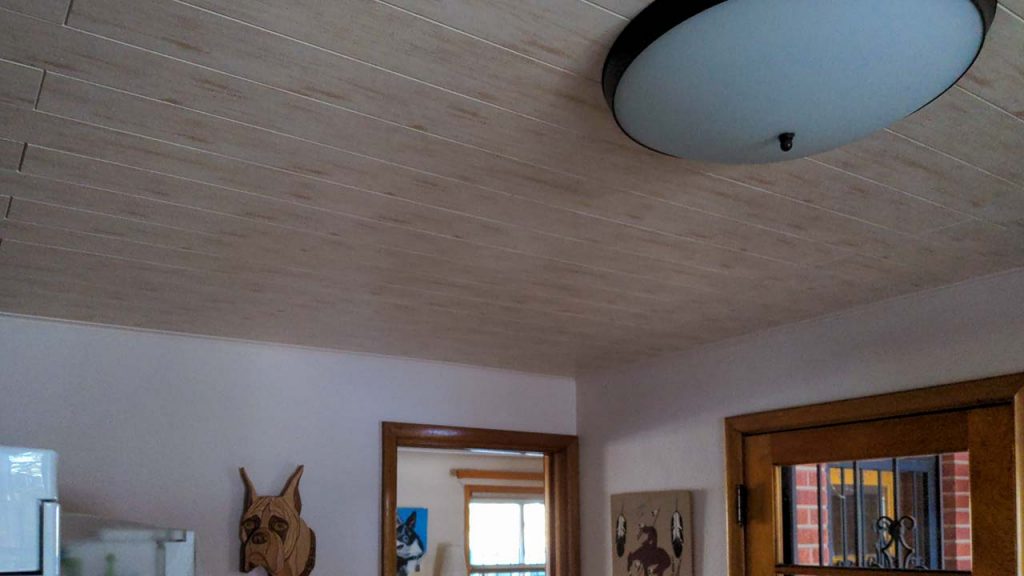 The VELUX Sun Tunnel Solar Night Light
When the sun goes down, let a moon-like glow light your way.
Designed to discreetly fit inside your VELUX Rigid Sun Tunnel Skylight, the VELUX Solar Night Light provides your space with a soft, soothing light from above when natural light isn't available.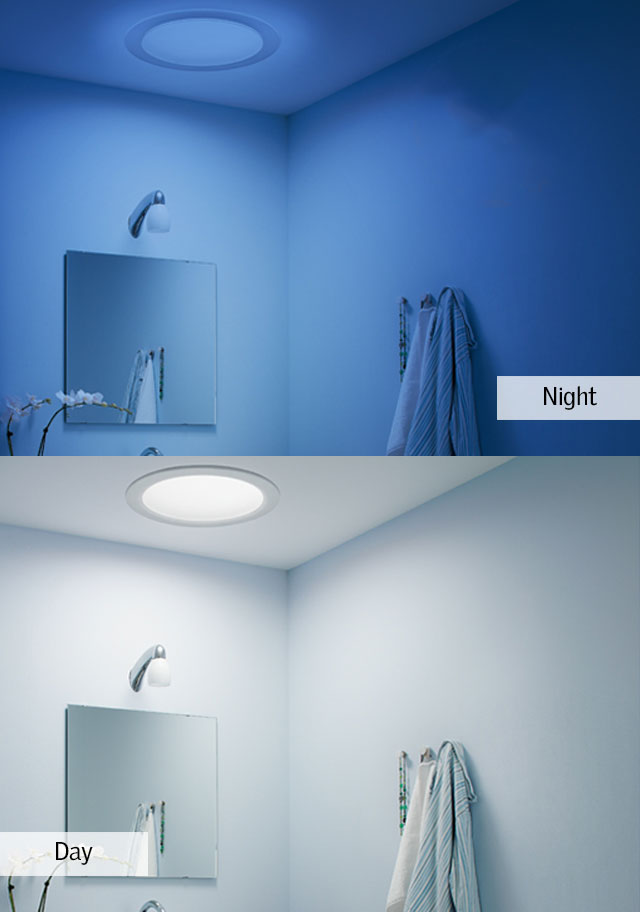 Cost savings with the VELUX Sun Tunnel Solar Night Light
When you purchase an $89 Solar Night Light, you are eligible to receive a 26% federal tax credit on your entire VELUX Rigid Sun Tunnel Skylight purchase and installation. An estimated savings of $255 to $290!
The Solar Night Light is available for 10" and 14" rigid, residential VELUX Sun Tunnels. Models are available with either acrylic or polycarbonate domes. These include:
TMR/TGR 10" and 14"
TLR/TCR 14"
TMR 14 $1099 + $89 Night Light – $356 Tax Credit =
$824 Final Cost