Leak causes water damage in the garage.
We were contacted via Home Advisor by an owner when drywall and insulation fell from the ceiling in the garage. The skylights had obviously exceeded their useful service life.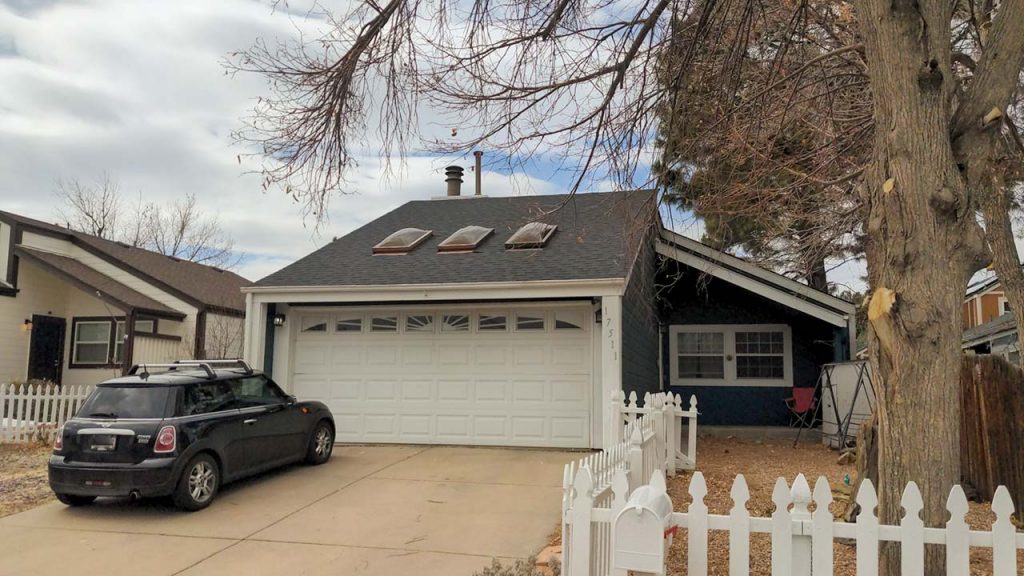 Preventing leaks with a three step system.
Skylights have come a long way since the 1980's. We will replace the dome skylights with Velux FCM 2246 fixed skylights, a very common size approx. 2′ x 4′, which use a three part system so successful they provide a 10 year No Leak warranty that even covers the cost of the installation.
The three part No Leaks solution:
The first part involves wrapping the curb and surrounding roof deck with ice and water shield, a tar like sheet which will form a bond between the curb/deck and the second part, the engineered flashing. The final part is the polymer gasket on the bottom of the skylight.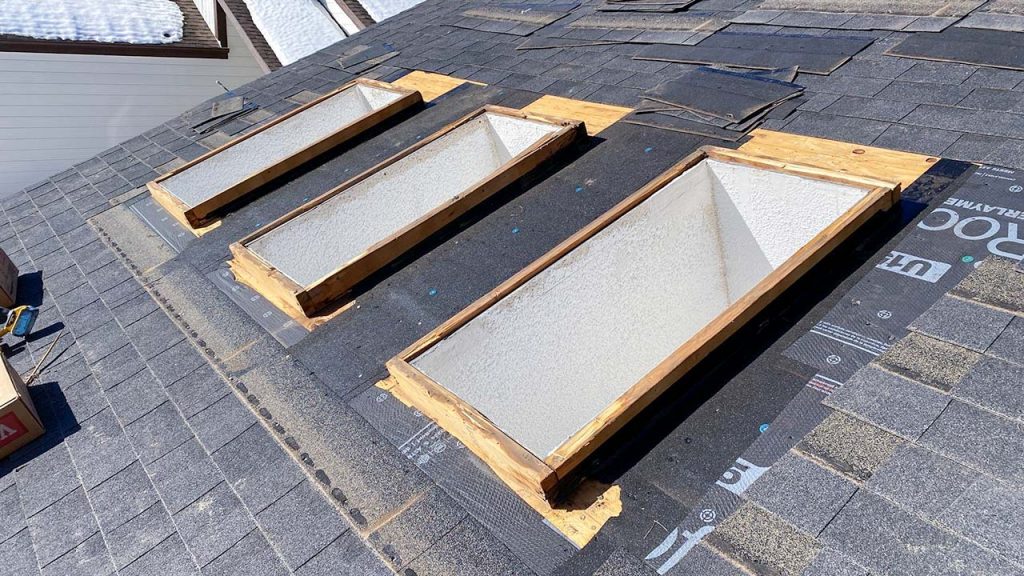 Went above and beyond
Skylight Specialists went above and beyond for us to make sure the new windows were installed before a storm to prevent further damage. The installation guys were so nice and professional! You could tell they knew what they were doing and we're great at explaining the new windows to us! Would recommend this company to any and all family and friends.
March, 22, 2021
Cynthia Lozano
Aurora, CO
The finished installation:
Sleek with a low profile on the roof. Superior thermal performance—Energy Star rated. Clean, quiet, safe Neat® glass.