Three thirty nine year old skylights are overdue for replacement.
The owner of this Beaumont Place townhome in southeast Denver asked for an estimate to replace her outdated acrylic dome skylights. After explaining the benefits of replacing her plastic skylights with Velux FCM skylights with Neat® glass, she accepted our proposal.
The old and the new:
The actual size of the skylight curbs required us to order custom sizes for an exact fit. Not a problem, although it does require a 2-3 week delivery time.
Skylight #1
35.50″ x 35.50″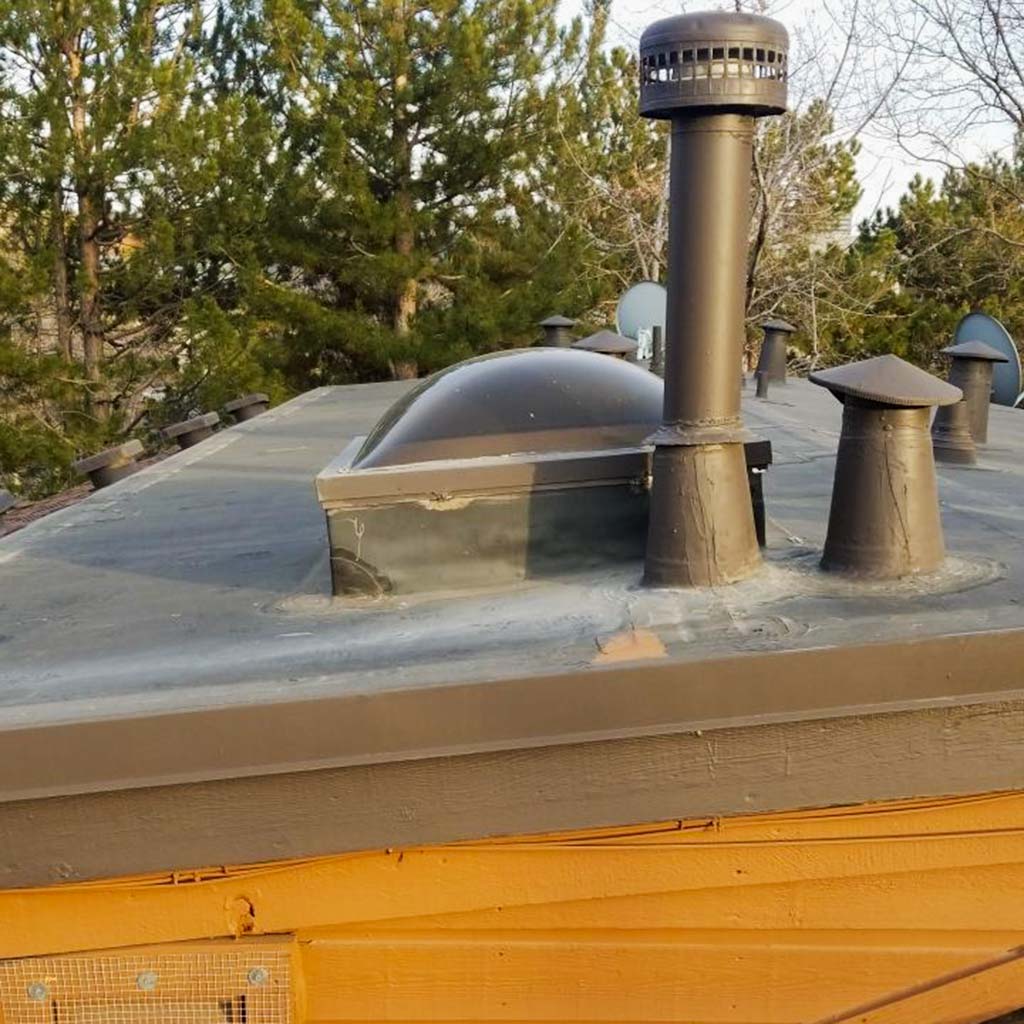 Skylight #2
36.25″ x 52.25″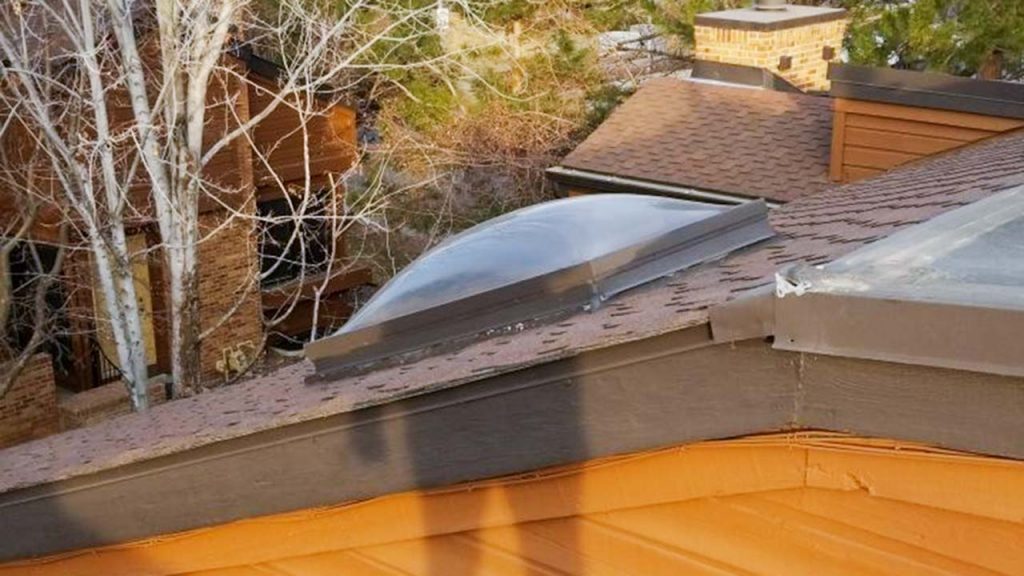 Skylight #3
36.25″ x 75.00″
This skylight is set across the slope of the roof and because of its width, approximately 6 feet, a "cricket" has been built to divert water around the skylight.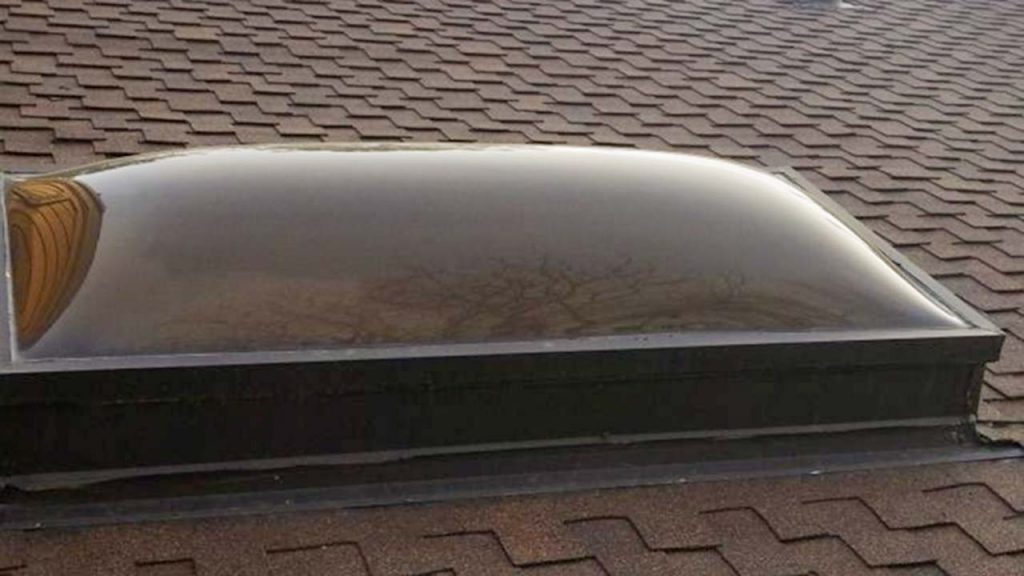 I am so pleased…
I am so pleased with SS. Julia was and has been amazing, professional, kind, informative, and most of all understanding. She is a gem! I am so glad I went with this company. Kenny installed my three new skylights on a Saturday (replacing my 39 year old bubble skylights). He was so kind, took his time, allowed me to ask questions, and overall a wonderful person to have in and on my home!! I highly recommend SS, you will not be disappointed with the communication, quality and price. Thank you.
March, 22, 2021
Sara Potter
Denver, CO
On the inside: