Large Acrylic Dome Problem
A very large dome skylight (roughly four feet by six feet!) was causing some trouble for this customer in Lakewood. Energy efficiency of the acrylic skylight was the biggest issue, naturally a very common complaint, but the bigger the skylight, the bigger the headache can be. As was the case here due to some weatherproofing faults from the original installation that we found during replacement.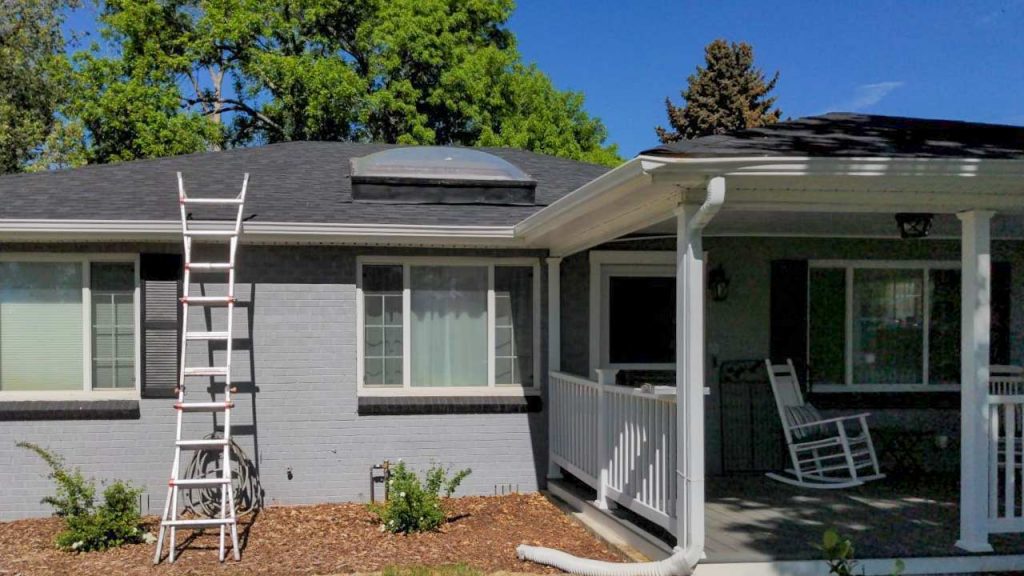 everything was really easy
We had a great experience with Skylight Specialists. From the scheduling, inspection, proposal/contract signing, and installation, everything was really easy. Julia was great to work with and was available to answer questions throughout the process. The installation itself went really well. We were very impressed by the professionalism and kindness of Kevin and his team. Due to some water-damaged wood under our old skylight, they discovered they needed to replace the damaged wood before installing the new skylight (making sure to explain this to us and check with us before proceeding), making the installation harder and longer than they probably planned for. Even so, they worked all day to finish the project, and even stayed an extra hour to install some inside trim around the new skylight and give us some suggestions on our other skylights. It really felt like they went above and beyond and we were pleasantly surprised and very impressed. We will definitely be calling them again for future skylight replacements!
July, 15, 2021
Allison S
Lakewood, CO
Skylights of this size require special weatherproofing that's integrated into the roofing around it called a "cricket". Crickets are a sloped backing that diverts water away from the skylight and down the roof beside it. Unfortunately, this particular cricket failed over time
and allowed water to get underneath to the roof decking. Once we removed the original skylight, we found some wood rot had developed and was soon going to create a much larger problem the customer wouldn't have learned about until it was too late.
Crisis Averted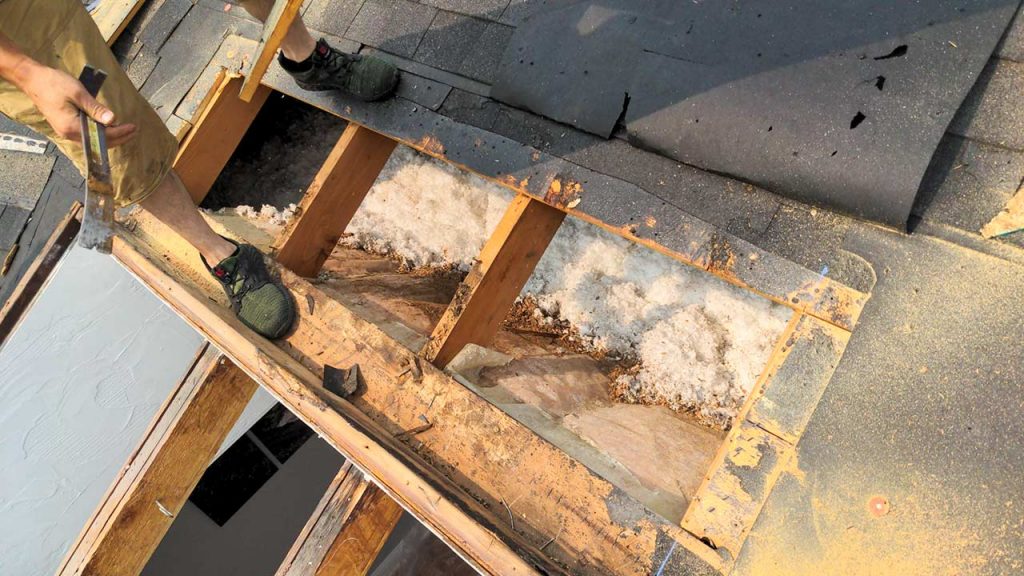 Standard procedure for our company is to halt project progression once we've evaluated the severity of the issue we've found. We establish available courses of action to correct the problem and don't proceed until an in-depth conversation has been had with our customer.
Once we were given the approval to move forward, our team worked together to remove and replace the rotted wood and finish the project in just a day's time. The new flashing fit seamlessly and along with the brand new skylight came peace of mind for a leak-proof future.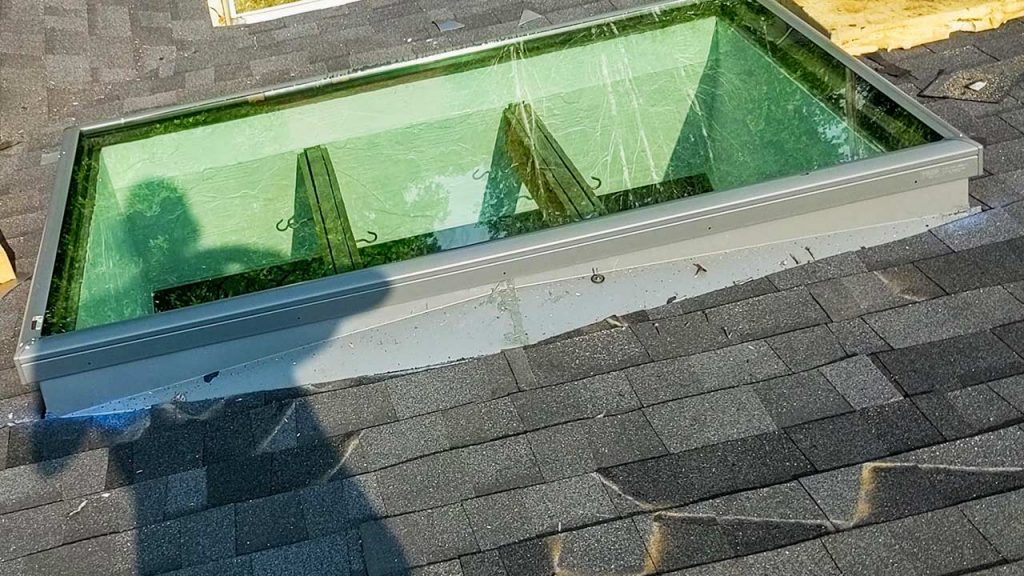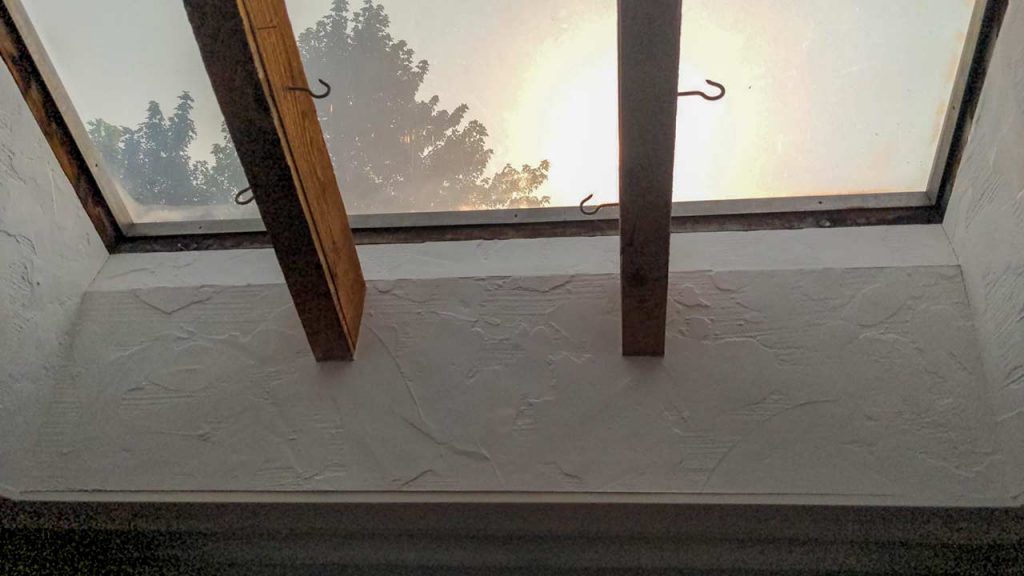 Product Used:
The Skylight:
One VELUX FCM 4672 Deck Mount Skylight.
Custom fabricated aluminum flashing.
Approx. 4 foot x 6 foot.
Standard Features:
Velux ten year warranty on product including glass breakage by hail up to 2" diameter.
Pre-finished white frame.