Flashing Install Done Wrong
This skylight replacement was prompted by a small leak we discovered to be the result of a faulty installation. Flashing on skylights that are this close together require special methods and materials for install, that is often over-looked by others. In this case, we custom bend metal to create gutters between each skylight in order to redirect any water directly down the roof slope, into the gutter on the home.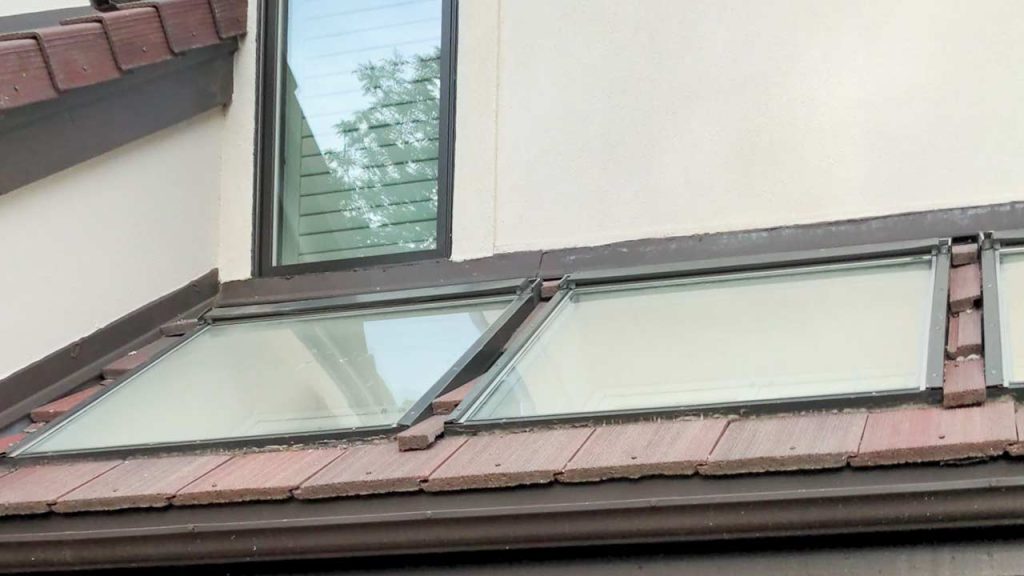 In addition to the leaking that presented as an urgent matter to be resolved, the homeowner also shared her disdain with the heat the skylights created inside. She was asking about shades and tinting options to block the sun rays. Much to her delight, we informed her that the new skylights we were to install have argon gas between the panes, as well as a low-e coating on the glass to combat this heat transfer. No additional cost necessary.
Skylight shades and blinds are still an effective tool for optimizing the amount of light you want in a given room. Whether you're working from home and need to minimize glare, or need a few extra hours of sleep with a dimmed bedroom. But it's the temperature transfers you no longer need to worry about with modern skylight materials.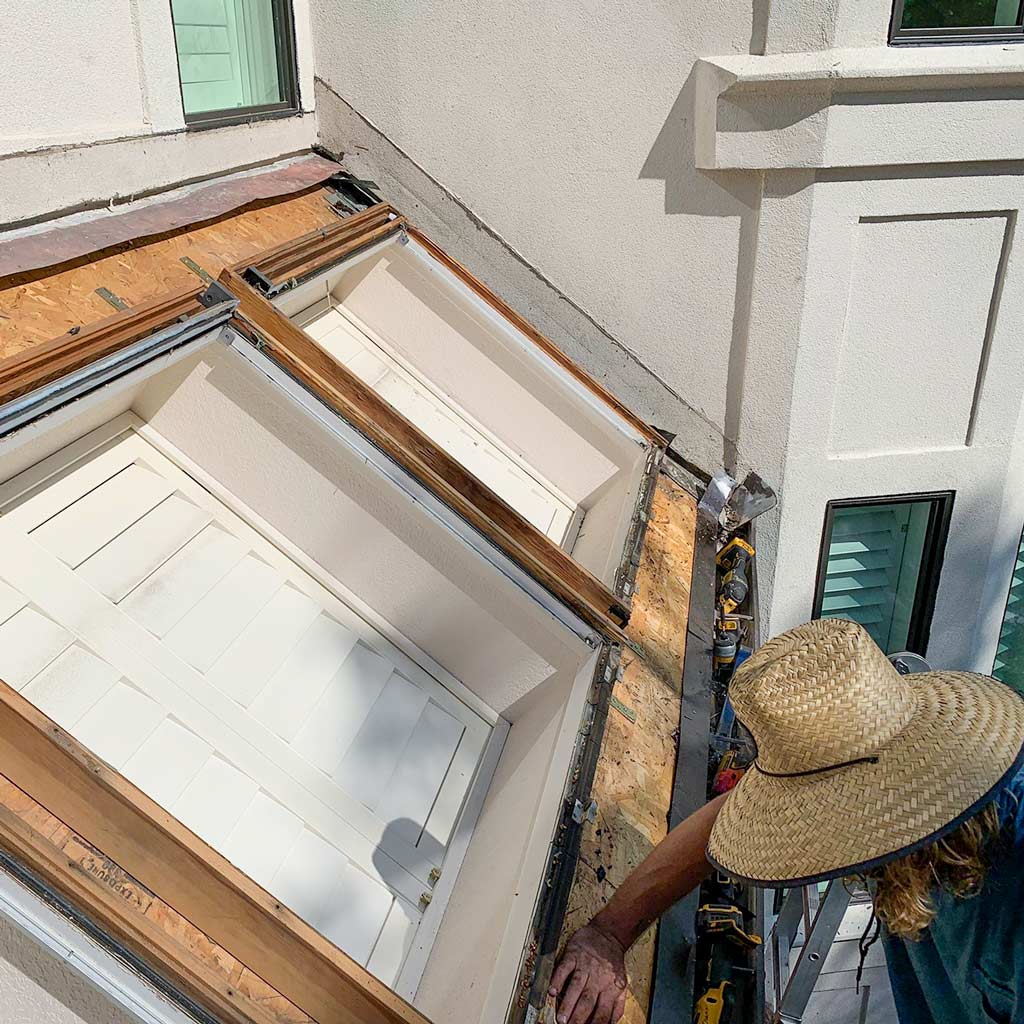 In and Out
Ideally, with this close proximity to the house, your skylight weatherproofing should include integration of the home's siding material. Once we ensure the area around the skylights are just as leak-proof as they are, our crew is able to get in a good rhythm, and the project is buttoned up relatively fast. The homeowner was over the moon that we only took one day complete! She said she was prepared to not use her kitchen for at least 2 days. The new skylights were installed and the kitchen was back in commission before she knew it, and most importantly, without leaks!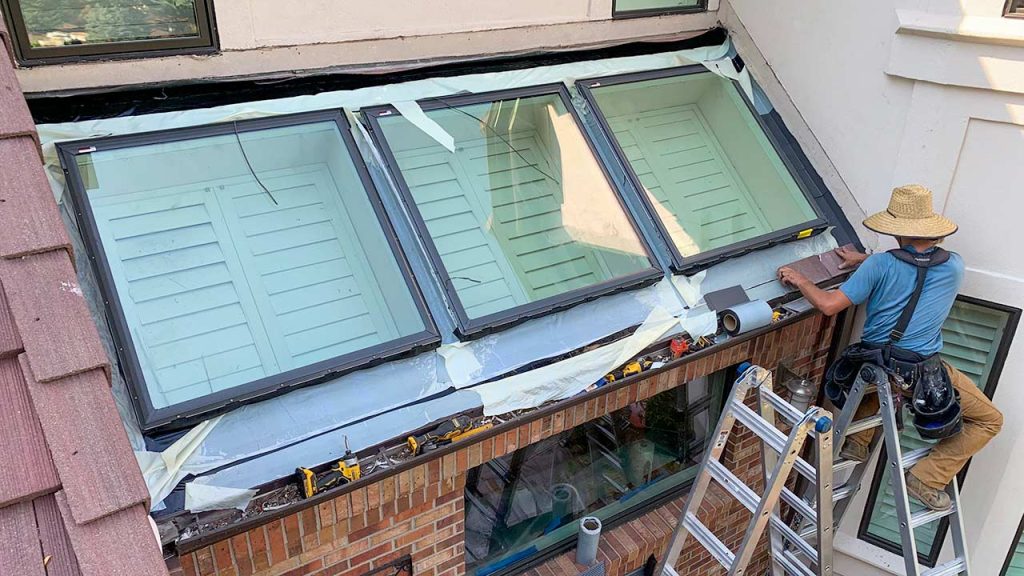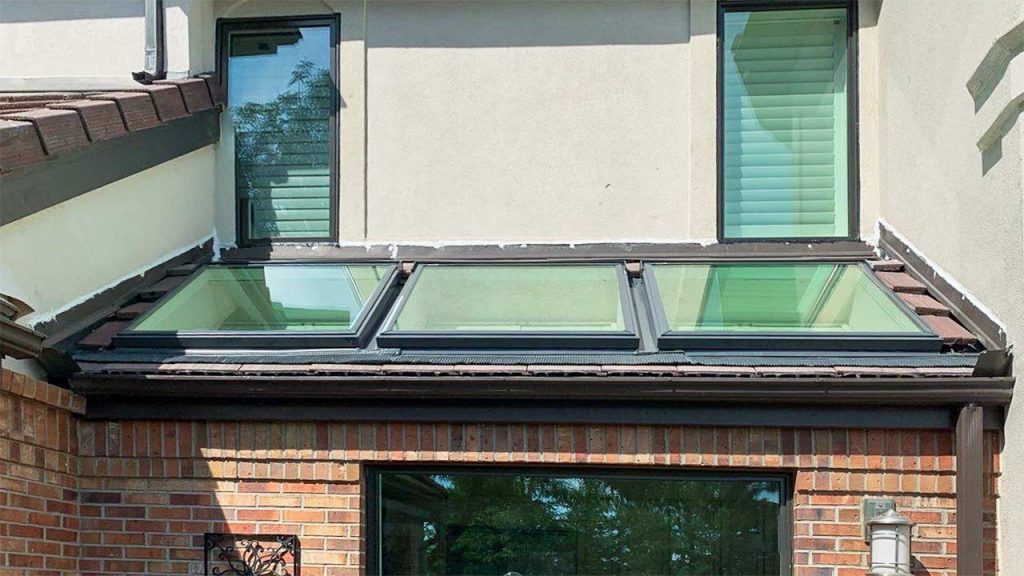 Three (3) VELUX FS S06 skylights.
One (1) special ordered VELUX combination flashing kit.
Ice and water shield for added weatherproofing.