Three new skylights bring daylight into two dark areas in the home.
After finding our website, the owner of this residence contacted us about adding daylight to their home. Specifically, to the entryway and master bathroom.
Thank you for bringing light into our home!
The whole team at Skylight Specialists were awesome. So friendly, and professional. The install team, Davin, Spencer, and James, took great care in protecting our home and floors from the debris of the install area, and did an excellent job with clean up. They were on time, and worked tirelessly till the job was completed. The work was amazing and we are so happy! Thank you for bringing light into our home!
March, 27, 2022
Melissa Westcott
Denver, CO
A not so straightforward installation.
The Entryway:
After the initial layout, a beam was found in the attic that couldn't be cut or moved and the techs had to talk with our customer again about moving things around and redoing the layout, They agreed to move a can light over to make the new layout look centered,
We protect floors, counters and furnishings and contain the dust and debris for a quick and easy cleanup at the end of the project.
The Master Bath:
This skylight installation, the Velux FS C04, proceeded more smoothly, although some electrical wires needed to be moved and the close proximity of the bathroom vent made the installation a bit more technical.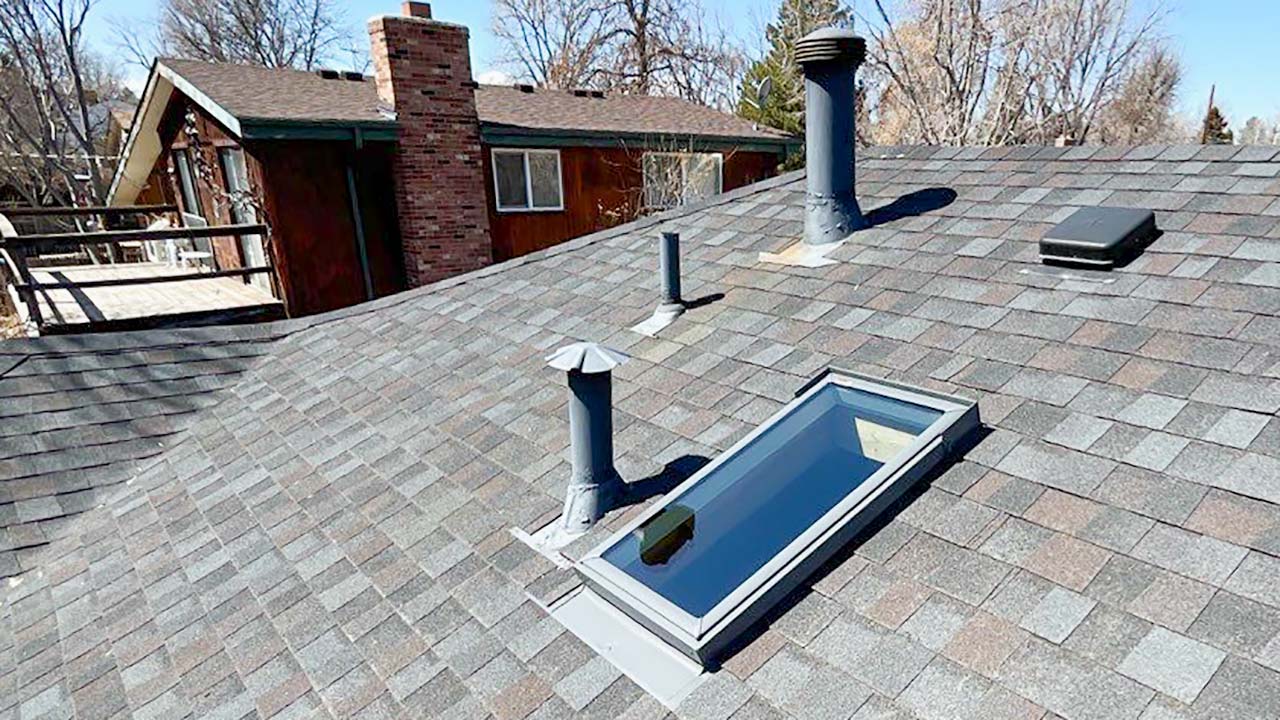 The Skylight:
(2) fixed VELUX FS C06 and (1) VELUX FS C04 Deck Mount Skylights.
Custom fabricated aluminum flashing.
Standard Features:
Velux ten year warranty on product including glass breakage by hail up to 2" diameter.
Pre-finished white frame.