We are very pleased
We are very pleased with our skylights and the solar blinds. Also, the installation went very smoothly. They were very conscientious in making sure the installation was correct and explained what they had to do to remake the skylight boxes as the VELUX window would not work with our old existing boxes. We have had a very hard rain downpour since the installation and NO leaks.
August, 30, 2022
Phil Hall
Centennial, CO
1. Removing the old
The project begins with the removal of the shingles surrounding the skylights. In this image you can see the step flashing that was interwoven with the shingles and will be removed next,
2 Building new curbs
New curbs, what the owner called boxes, are constructed to perfectly fit the size of the new skylights and are also taller to meet current codes. This helps keep the skylight seal above melting snow on the roof deck.
3. Roofing the curb
The crew has wrapped the new curbs and the surrounding area with a sticky underlayment and are replacing shingles interweaving them with new step flashing. At the end of the process, the curbs become part of the roof.
The finished project
The skylights sit on top of the curbs much like the lid of a shoebox.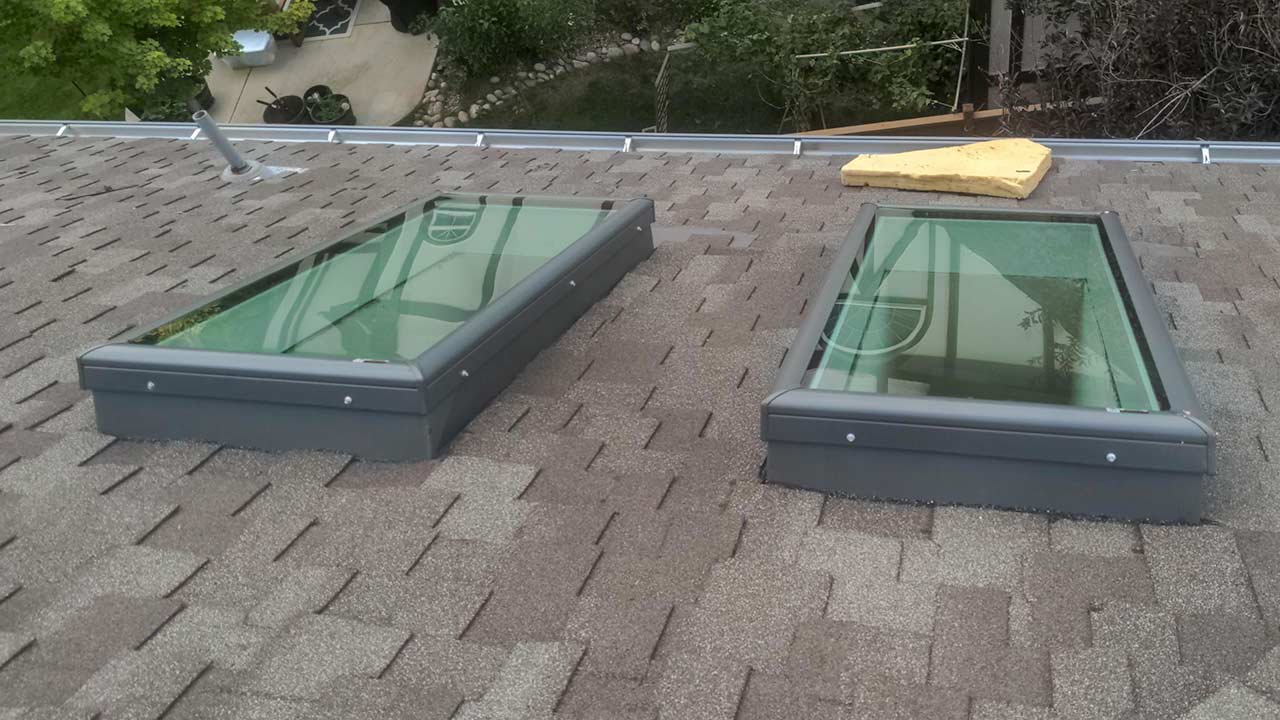 Product Used:
Two VELUX FCM 2044 and two Velux FCM 4646 Curb Mount Skylights.
ECL engineered aluminum flashing.
Two FSCC 4646 Ivory room darkening solar powered blinds.
Velux ten year warranty on product including glass breakage by hail up to 2" diameter.
Pre-finished white frame.