An acrylic dome skylight over an oculus needs to be replaced.
An oculus is a circular opening in the center of a dome or in a wall, one of the finest examples being that in the dome of the Pantheon. Originating in antiquity, it is a feature of Byzantine and Neoclassical architecture.
This residence has a beautiful stained glass dome in the opening that is protected by a large curb mounted skylight on the roof.
The project:
It is actually a very simple procedure to replace the existing skylight with the new one, a pop off, pop on. However, there are a couple of things that make it more complex.
One, the size—this skylight is pushing the limit of an acrylic dome skylight. Add to that the size of the crate necessary to ship it and the height of the roof, a large forklift is necessary.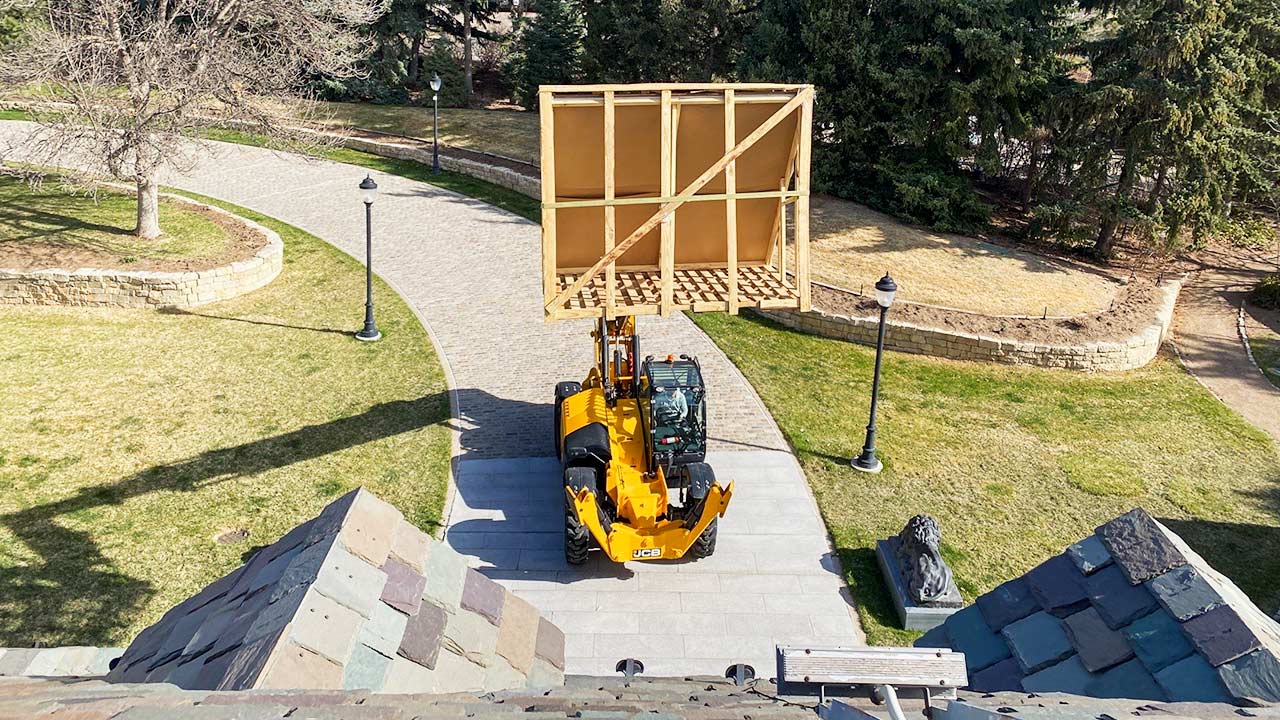 Product Used:
One American Skylights custom Curb Mount Skylight.
Approx. 100 inches x 100 inches.
Mill finish aluminum frame.
Clear acrylic / Clear acrylic.
Five year warranty.