A poorly lit stairwell should be considered a hazard.
Stairway accidents are a leading cause of injury each year in the US and dim lighting often contributes to the staircase falls.
The owner of this home contacted us through this website seeking information and an estimate of the cost to light up the staircase with natural daylight. Our proposal for a Velux TMR 14 Rigid Sun Tunnel was accepted. A typical installation.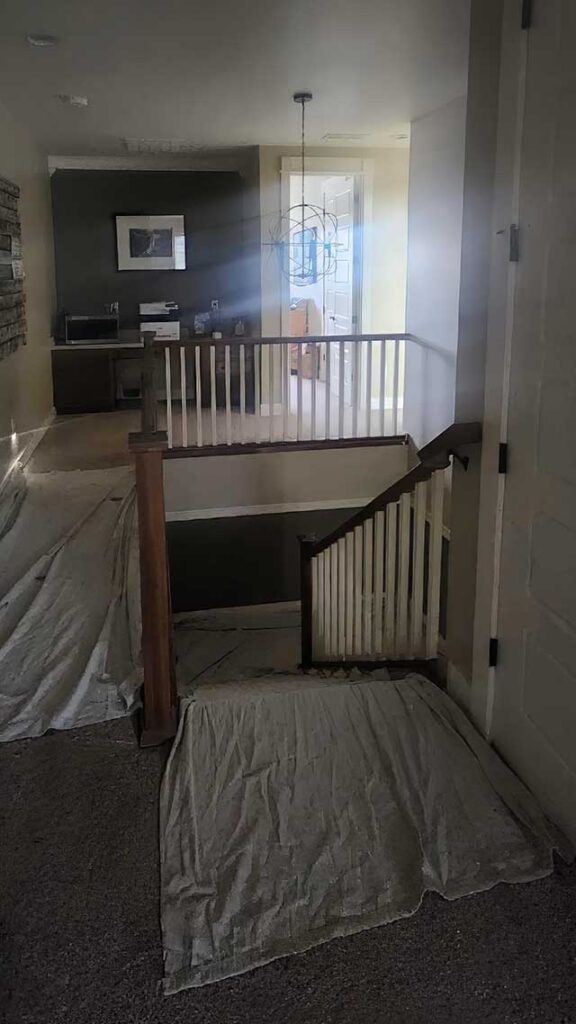 The Results Are Dramatic!
Not only does natural daylighting make a staircase safer, dark shadows in the corners are reduced and the entire space can feel larger, warner, less gloomy and more inviting!
An additional benefit—lower energy costs.
No more dark stairwell
Clear communication from technician, discussed options of the installation, quality workmanship, professional. My dark stairwell is so full of light now.
August, 7, 2023
Donald Wickham Jr
Windsor, CO
Product Used:
Velux Ten Year Product Warranty
Velux Twenty Year On Skylight Reflective Material | Rigid Tunnels Only
Skylight Specialists, Inc. Five Year No Leaks Workmanship Warranty