Tandem acrylic dome skylights are cracked and leaking.
The new owner of this residence in Littleton, CO, a suburb on the south side of the Denver metro area, contacted us regarding his leaking dome skylights. The pair of acrylic domes sit over an interior courtyard which is surrounded by windows to let light into the adjoining rooms. The customer requested a glass system as a replacement.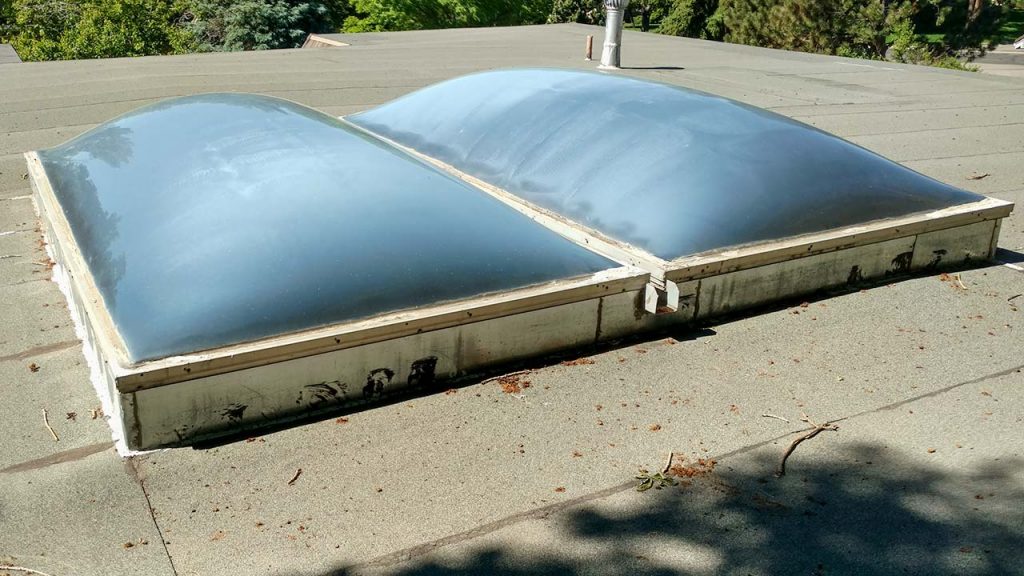 The tandem skylights are quite large, covering an area about 12 x 12 feet. This means each dome is very close to the size limit that is now recommended.
The project:
The project is a perfect candidate for our MAGS BAR system and the replacement process is pretty straightforward. The old system is removed and because the one story home has a flat roof, the curb is modified to provide a pitch in order to ensure proper drainage.
Once the curb is prepared, the MAGS BAR framework is installed followed by the glass installation.
Product Used:
Our own MAGS BAR Multiple Application Glazing System

Solarban 70 Glass

The results: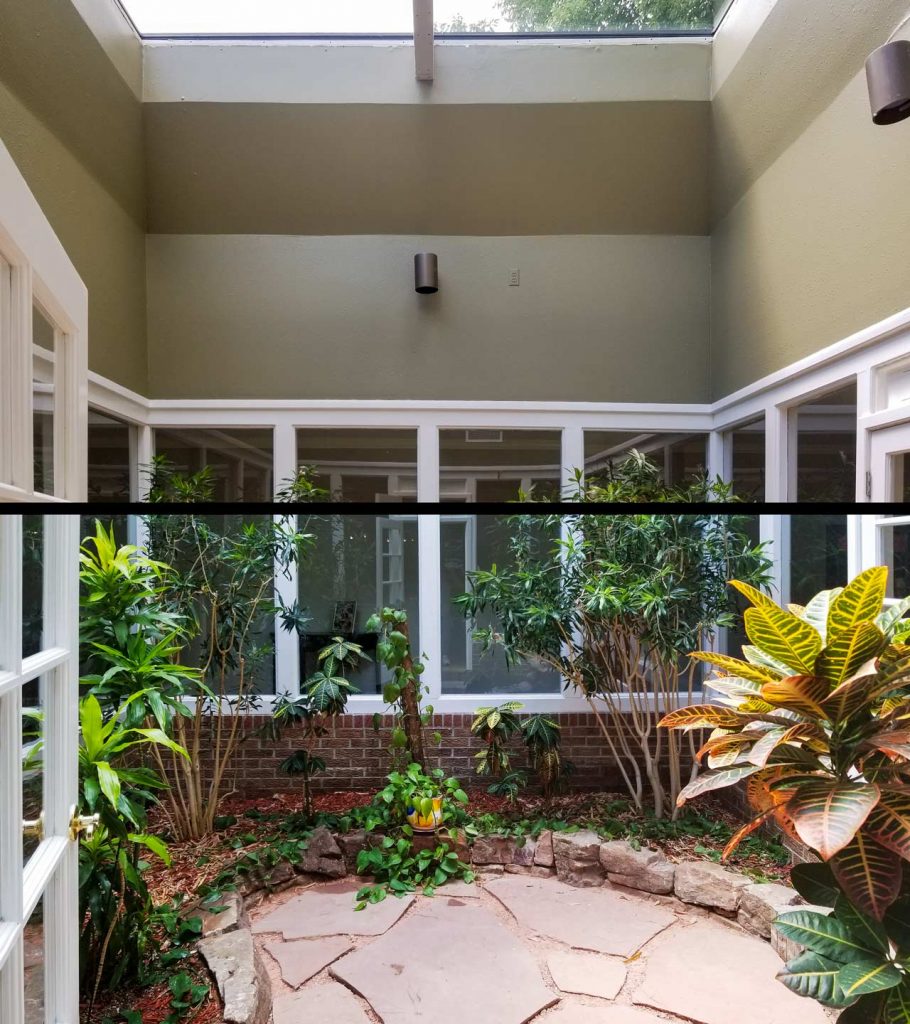 Glass not only provides a clear sky view, the use of sophisticated low E3 glass is much more energy efficient and even quieter than the original domes.