Curb Mount Skylight Replacement from Acrylic to VELUX LuxGuard Polycarbonate.
Curb mount skylights are common in the Denver metro area. Typically, acrylic domes around 2′ x 4′. And typically energy inefficient, noisy, and susceptible to hail damage.
Caught in the hailstorm that hammered west metro Denver with golf ball and baseball sized stones on May 8, 2017, the two 2′ x 8′ acrylic skylights on this home suffered severe hail damage. Frustrated by the fact that they had been installed only two weeks earlier, the owner sought a different answer.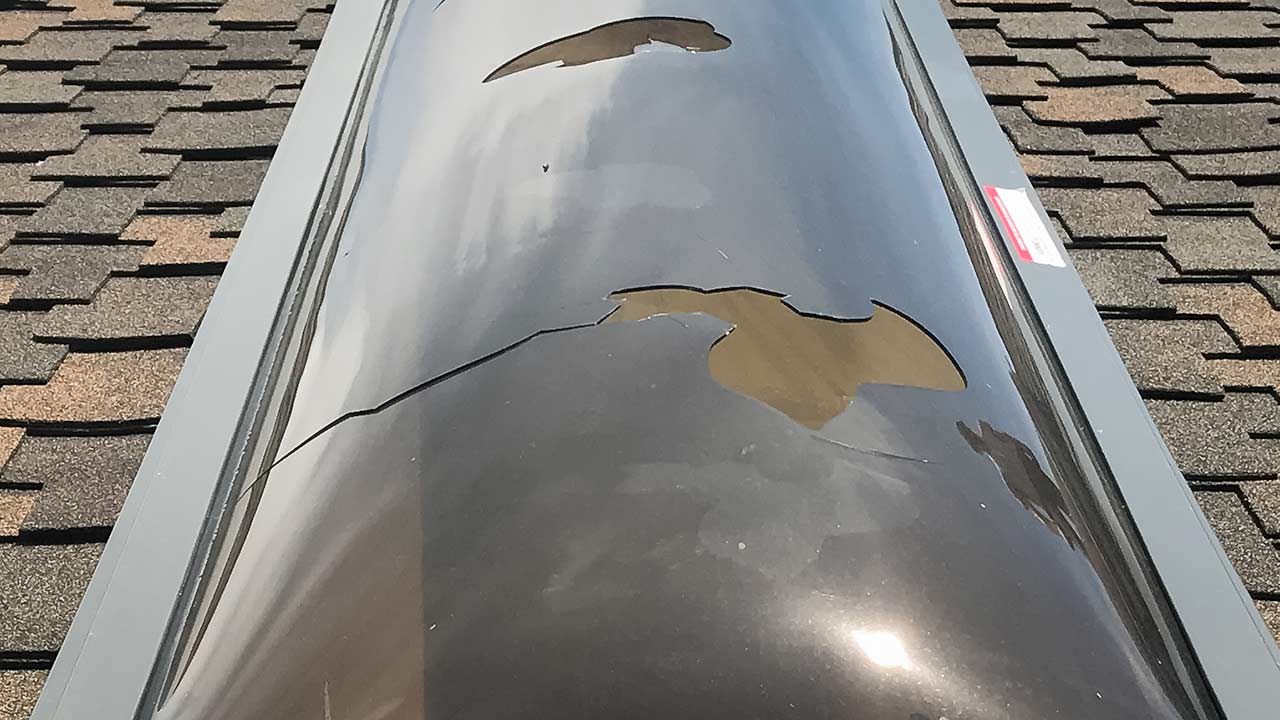 The solution? Switch to polycarbonate.
Velux CT2 LuxGuard traditional dome skylight.
Fortunately, Velux is now providing a newly designed dome skylight with polycarbonate lenses at acrylic prices. In addition to standard sizes, they are available in custom sizes from 14″ x 14″ up to 60″ x 96″.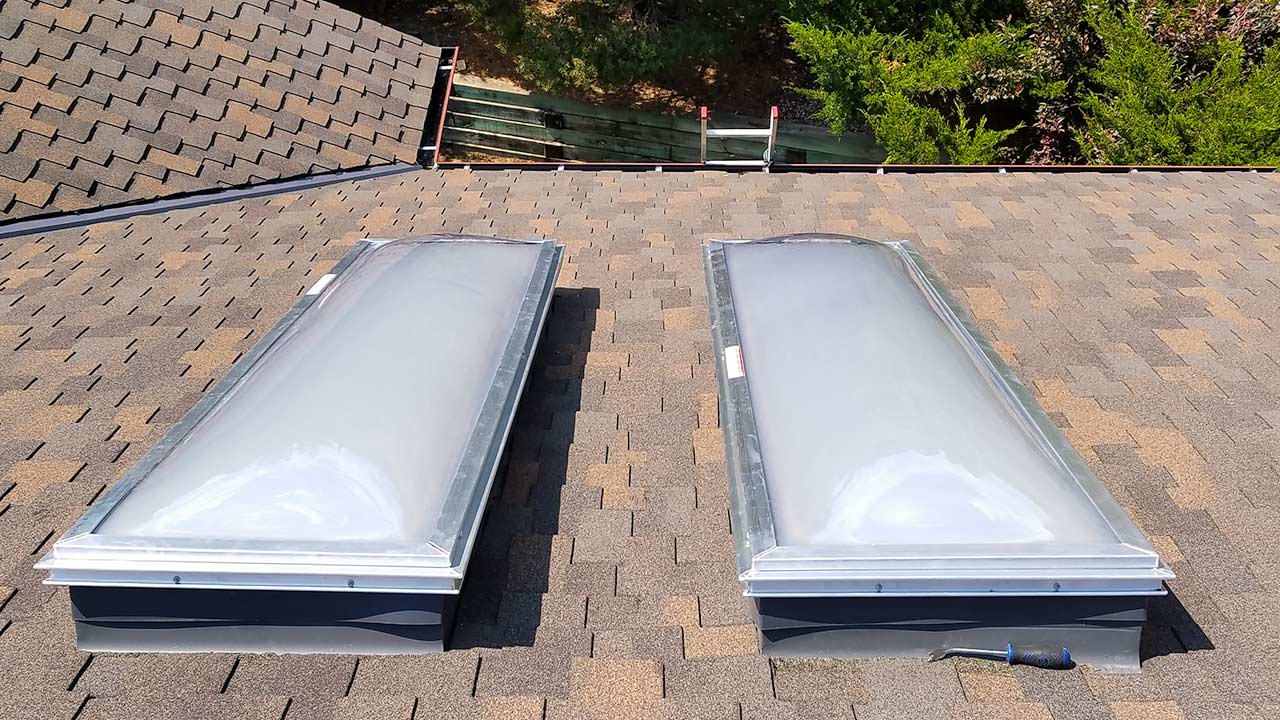 CT2 23509250 3P1P2M double dome clear over white LuxGuard skylights.
Peace of Mind!
15-year WARRANTY on
LuxGuard

options. Including breakage (hail breakage up to 2" in diameter).

Skylight Specialists, Inc. warrants our workmanship for five years.
The benefits of Velux LuxGuard Dome Skylights
Superior Water Management
Most commercial skylights allow condensation to collect within an interior gutter.
The VELUX Dynamic Dome utilizes a fail-safe proprietary wicking system that evacuates condensation to the exterior of the skylight.
A one-piece inner frame creates superior durability and eliminates the need for corner welds that can leak.
50-year silicone.
Secure Thermal Seal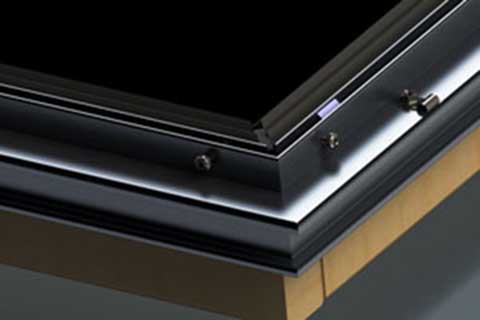 An encapsulating design that provides an impenetrable water barrier.
With a 100 percent thermally broken skylight frame.
Interior surfaces are isolated from exterior temperatures. This 'warm design' virtually eliminates condensation.
The secure weather seal to the curb impedes air, water, and bug infiltration.