There Is Nothing More Frustrating Then Having To Deal With A Skylight Repair That Isn't Repaired.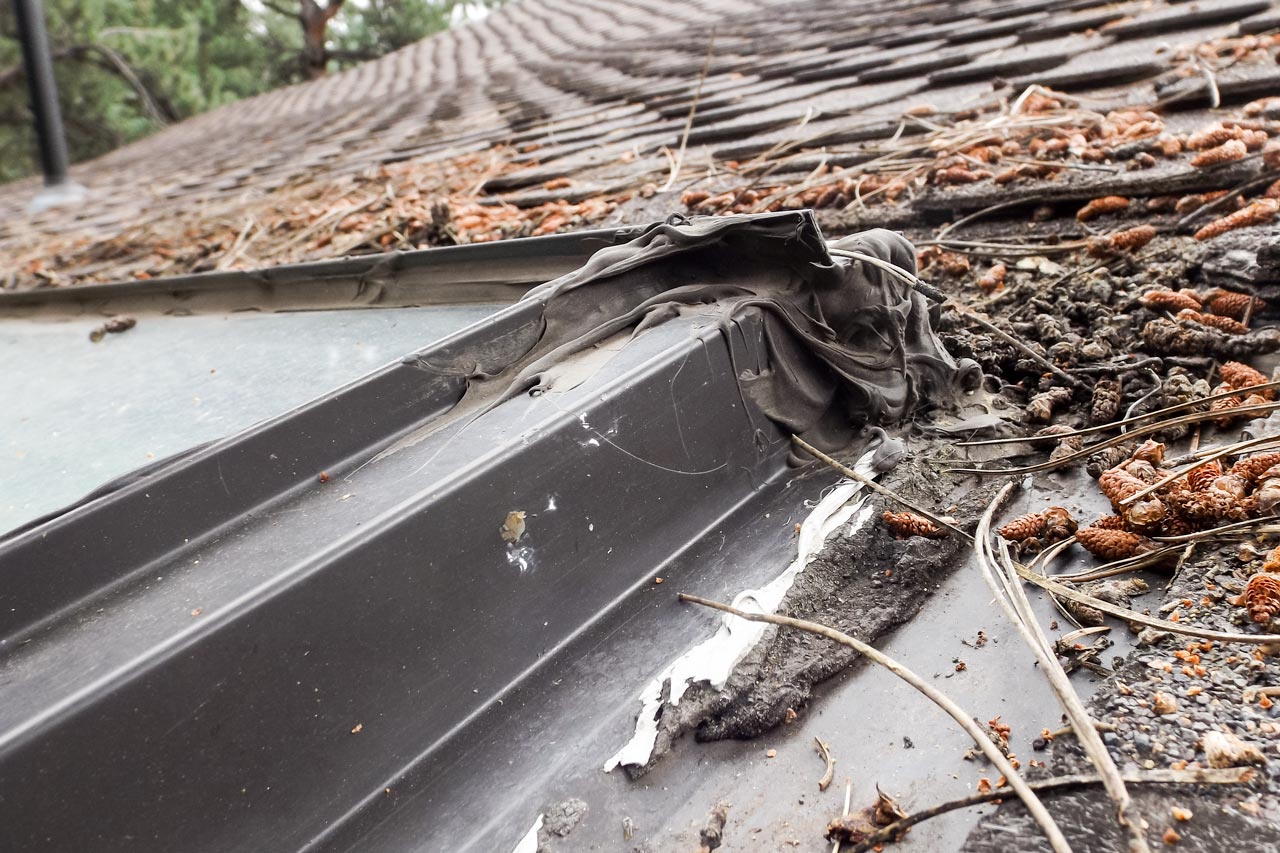 This project had the original skylights installed years ago. And, unfortunately, had skylight repairs performed by others multiple times with no satisfaction.

Call us, we'll discuss options.
Setting Glass Directly on Rafters is not a Skylight.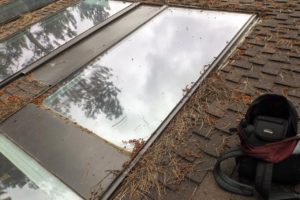 This customer had several large flush-mounted glass skylights on their home. The so-called skylights were glazed with thin flashing bent on site.
And while this particular design was better than most, unfortunately they leaked slowly and consistently. Over time the water seepage ruined decking near the skylights. And even some framing members.
Keep the Skylight Repair Cost Effective!
A unique aspect of this skylight repair job was that the owners needed to keep their costs as low as possible. They had already spent money on more than one unsuccessful skylight repair.
We were able to re-use the glass and custom build our MAGS BAR Glazing System to fit the glass perfectly.
Flush Mounted Skylights can be Successfully Installed.
We removed the roofing, flashing and glass and exposed all of the rotted lumber and moldy insulation.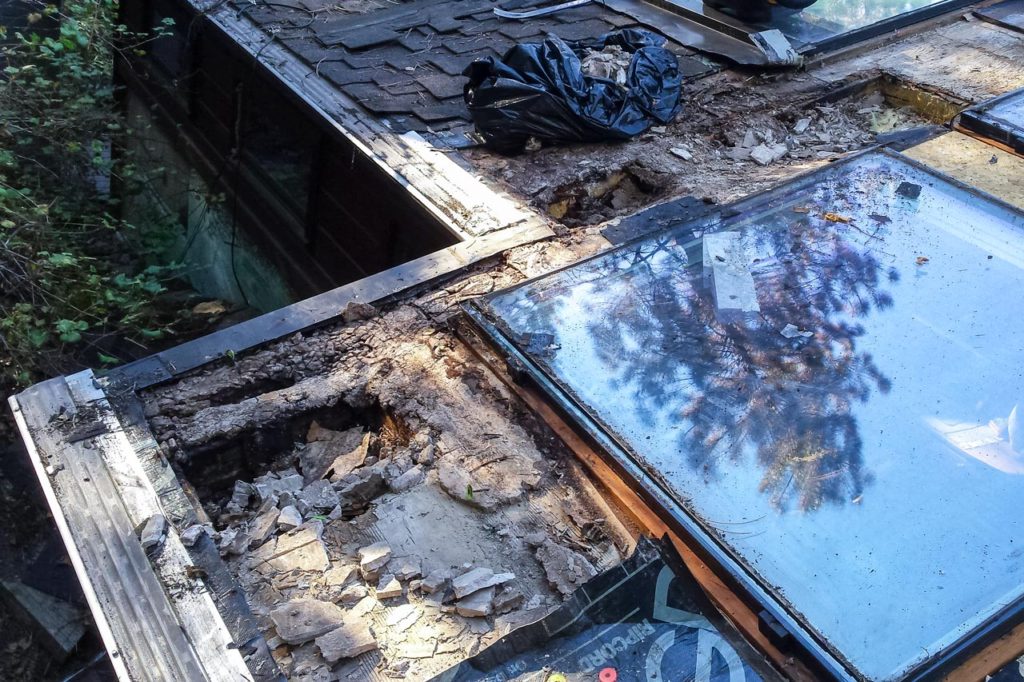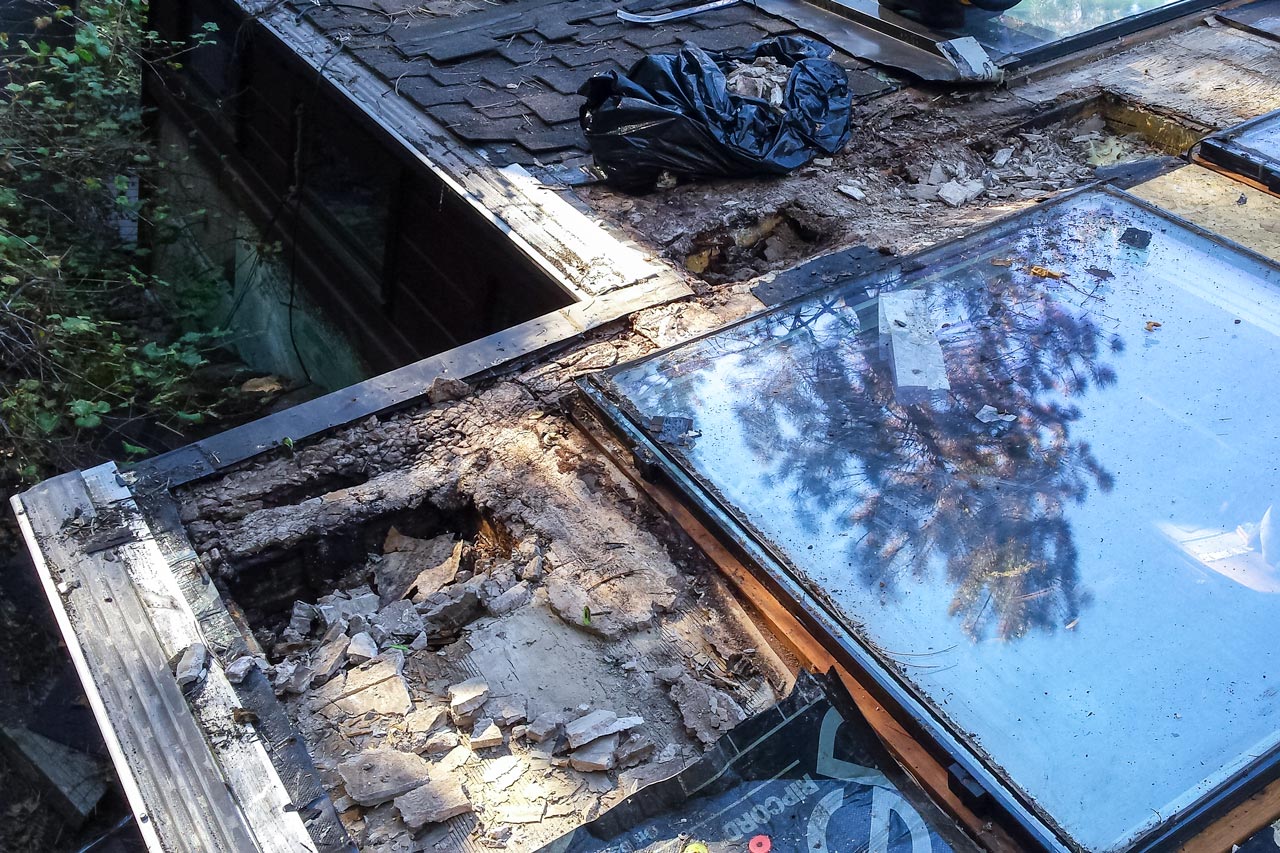 This part of the skylight repair is a mess, but our workmen do an excellent job in getting it cleaned up. It requires trash bags, vacuum cleaners and a lot of good, old fashioned, hard work.
Peace of Mind!
It can be horrifying for the homeowner to see the old rotted lumber damage.
But then comes a great deal of satisfaction seeing the damage replaced and restored back to new.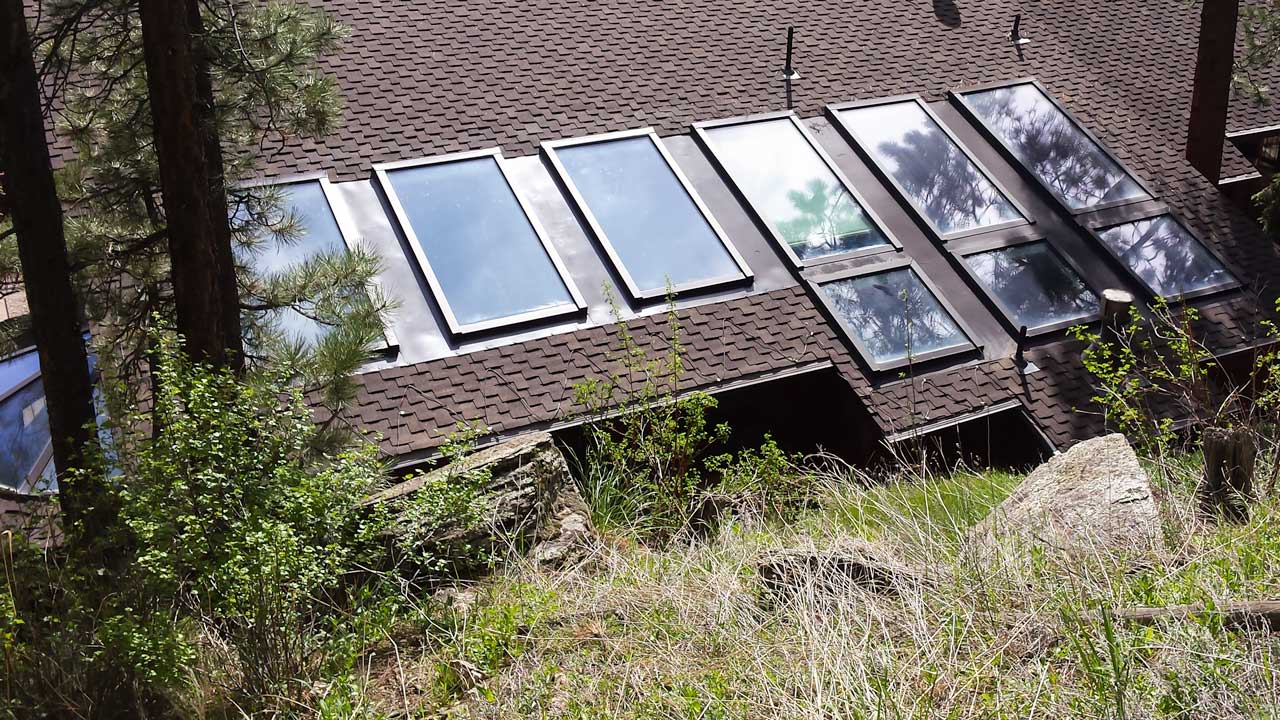 And the peace of mind knowing that your skylights and roof are watertight for years to come.
Gallery: