Custom Color MAGS BAR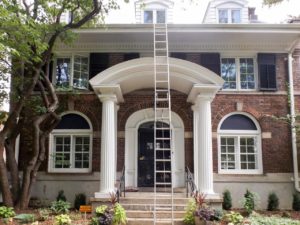 Built in 1913 in Denver's South Park Hill neighborhood, the skylights on the back side of the house had deteriorated to the point where action had to be taken.
But the owners had another concern—How do they modernize their problem skylights and maintain the vintage appearance of this beautiful brick home?
Three Bay Skylight Is Showing Its Age.
MAGS BAR is the answer.
MAGS BAR, which stands for Multiple Application Glazing System, was designed when it became apparent that there wasn't much on the market that worked well. The standard finish on the BAR is Class 1 Black anodized.
When we have the need for a custom color, as with this project, we always use powder coating. There are over 6500 colors to chose from and the coating has a five year warranty on fading and peeling.
A truly customizable system.
Built on site to exact dimensions needed. framework, glass, powder coating
h4 Second Step:
The second step was to attach the new VELUX custom sized skylight. And admire the new sky view!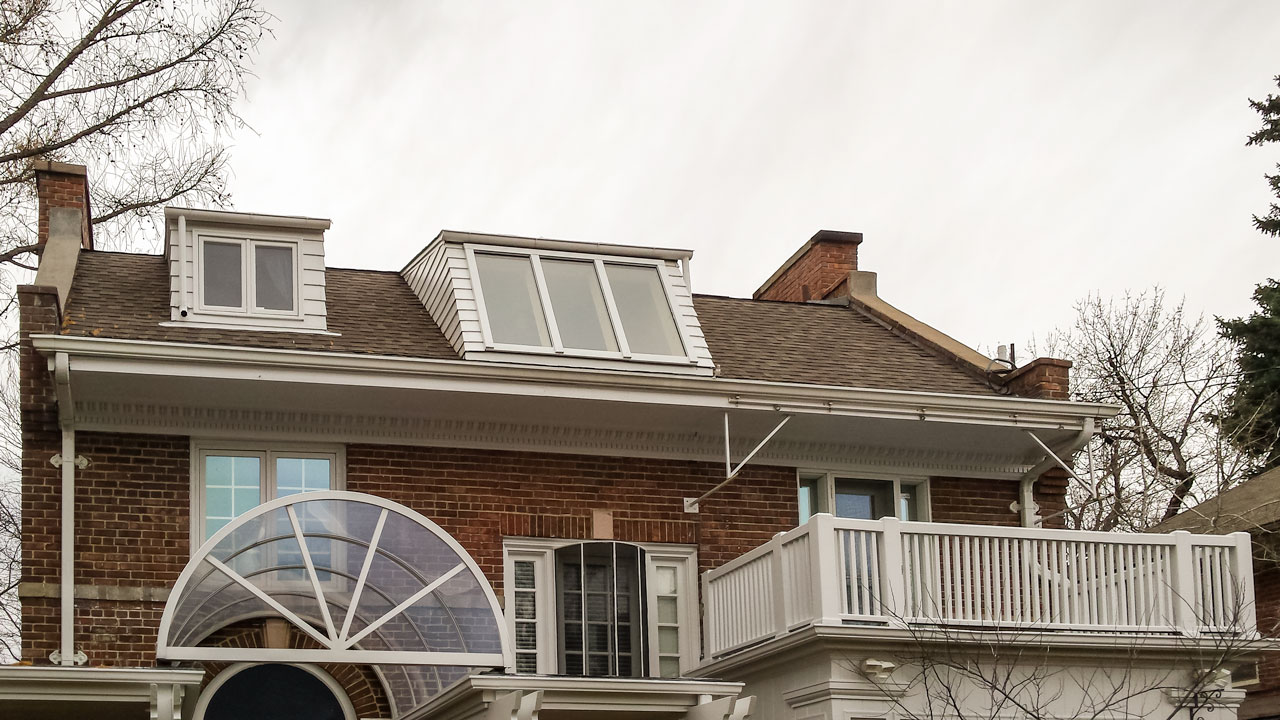 Anodized Coating.

The standard finish on our BAR is Class 1 Black anodized. Class I coating is a high performance anodic finish used primarily for exterior building products and other products that must withstand continuous outdoor exposure and has a ten year warranty on fading and peeling.
Powder Coating.

The coating is typically applied electrostatically and is then cured under heat to allow it to flow and form a "skin". The powder may be a thermoplastic or a thermoset polymer. It is usually used to create a hard finish that is tougher than conventional paint. Powder coating is mainly used for coating of metals, such as aluminum extrusions.