A problem skylight.
It was obvious when we did our free inspection of this residence in Centennial, CO, a suburb in the southern Denver metro area, that this skylight had been a problem for some time! It had been covered with plywood and the good thing was that this was done soon enough to prevent interior damage.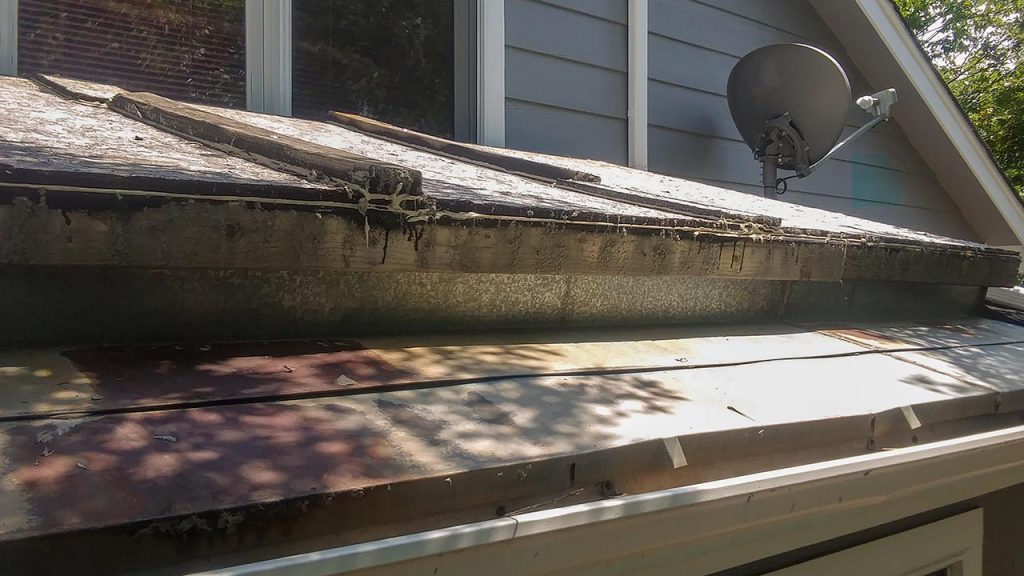 The solution to the problem.
A MAGS BAR custom skylight retrofit.
This custom skylight was a perfect candidate for a replacement with Skylight Specialists own MAGS BAR product. MAGS BAR is an aluminum system designed to accept multiple types of glazing—in this case, Solarban 70XL Clear Tempered over heat strengthened laminated glass. This transparent, color-neutral glass has an excellent balance of solar control and visible light transmittance characteristics and was chosen carefully for the space below.
The process:
The first step, of course, is to remove the surrounding roofing material and then demolish the old skylight. The second step would be to measure, cut and install the MAGS BAR framework and flashing. Glass sizes are carefully measured and the installation is covered until the glass is received. Glass installation follows with the installation of the beauty caps to top it all off.
The results:
Notice how the interior beams have been wrapped with drywall to create a very sleek and sophisticated appearance from the interior. (Drywall texture finish to be applied at a later date.) Another successful project!