A modern update to a Victorian home.
This 1880 Victorian home, located in the Speer neighborhood a couple of miles south of downtown Denver, is quite remarkable, both inside and out, with ornate woodwork and intricate details, two fireplaces, and many other unique features. Even the original outhouse!
The new owners contacted us with a desire to bring daylight into a bonus room. During the in home consultation, it was decided that the Velux Cabrio balcony skylight would be the optimum choice for their project.
What Is a Cabrio Skylight?

A Cabrio Skylight is designed to take the place of a dormer. A dormer is a window set vertically in a structure projecting through a sloping roof.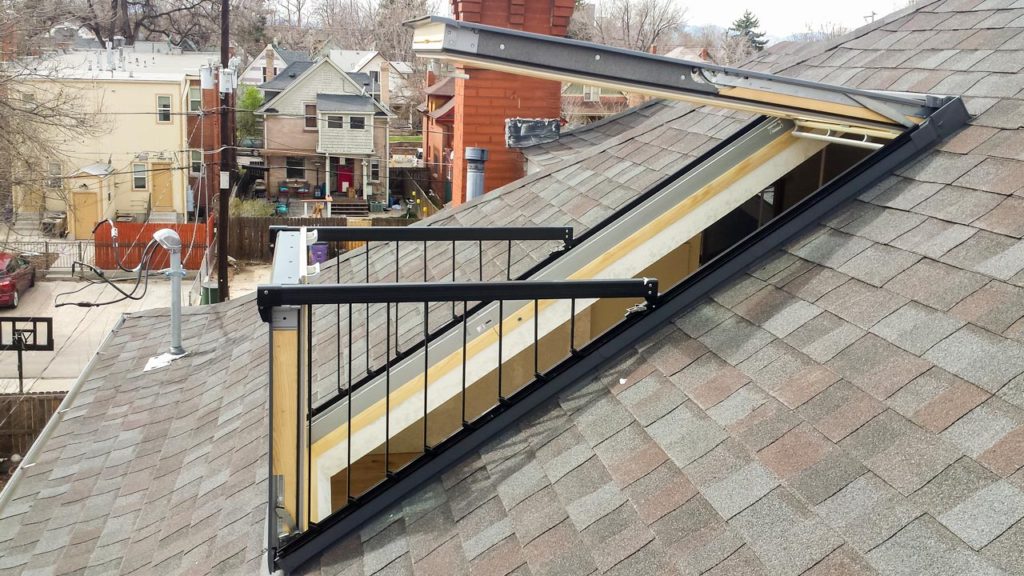 You have the freedom to look around!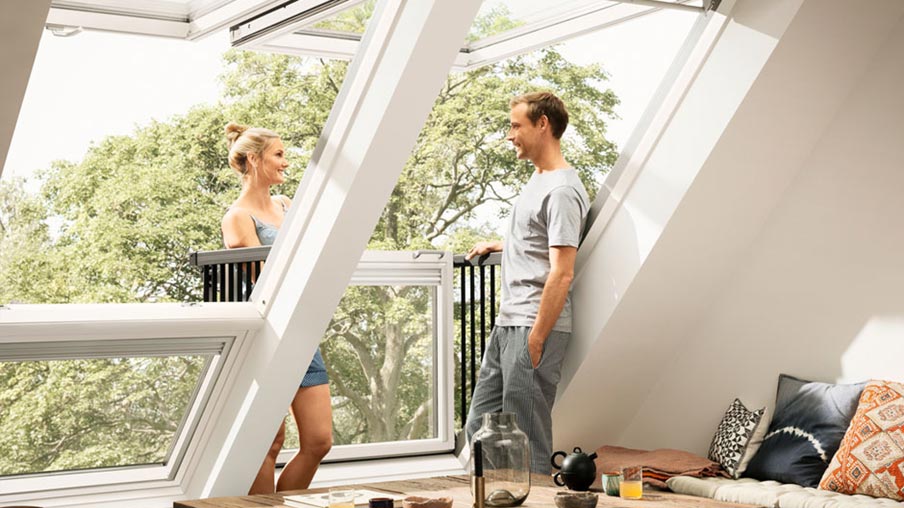 The Cabrio provides ventilation and light, just like a dormer, with two added bonuses:
You can walk out into the open skylight and look around, with a railing to protect you.
It costs much less than a dormer.
A Cabrio is a unique skylight that provides a dormer-style feel but much less time and cost.
The project:
At 37 inches by 99 inches the skylight is mounted low near the floor and extends to within a foot from the ceiling.
This skylight is also unique in that "Some assembly is required". Even so, Velux engineering makes the project a straightforward process.
Creating the opening:
Installing the skylight:
Finishing up the skylight:
Product used:
VELUX CABRIO® Balcony Roof Window