A Typical VELUX VCS Solar Powered Curb Mount Installation.
Solar powered skylights are a great way to add fresh air to your home. With no wiring to install, it's much less expensive than an electric powered skylight.
And solar powered skylights are eligible for a 30% Federal Tax Credit on the skylight AND its installation!
A Home Without Skylights.
The owner's of this residence, built in 1962 in Denver's Bear Valley neighborhood, had a need for improved daylighting in their home.
After our consultation in their home, they opted for a pair of Velux VCS skylights in the largest size available.
Curb mounted skylights are required because of the low slope of the roof.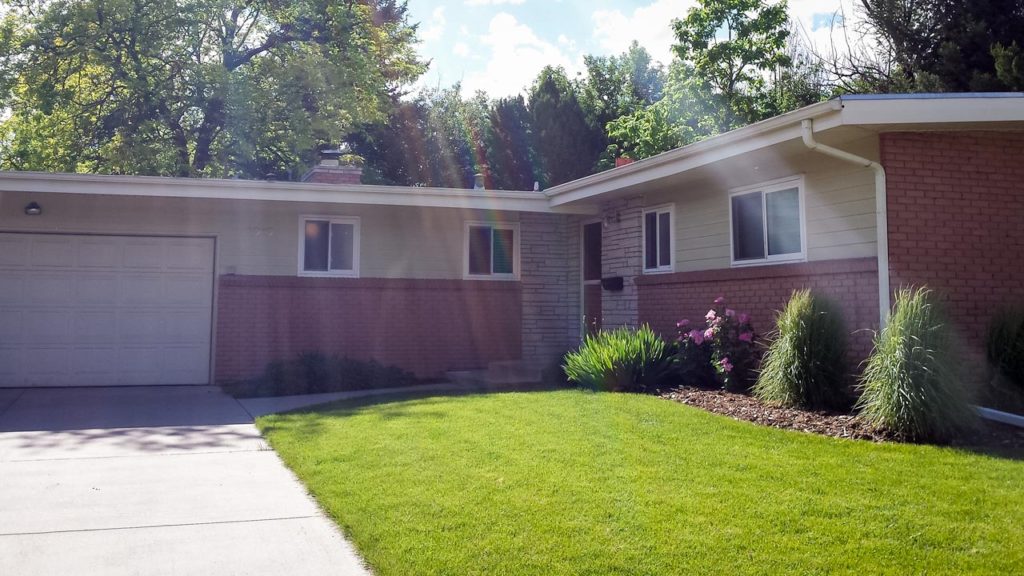 Installing new skylights is not a difficult process.
Our crew shows up, lays out and cuts the openings. The curb is constructed , the skylight installed, and interior trim is completed.
Improved Daylighting:
It's difficult to show the difference that natural daylight from above can make in a room—pictures do not do it justice.
Contrast Is Reduced.
Light coming primarily from one direction, as from the windows in the images below, creates strong shadows and glare. By adding skylights, contrast is reduced.
That means that the shadow areas are illuminated. They're softer and smaller. Glare is reduced.
Notice in the image on the right how the corners in the room are brightened. Shadows are hard to detect.
Peace of Mind!
Skylight Specialists, Inc. warrants our workmanship for five years.
Ten year No Leak Warranty from Velux.
Energy Star rated. Energy savings can pay for the skylight in a few years.
What Is a Curb Mount Skylight?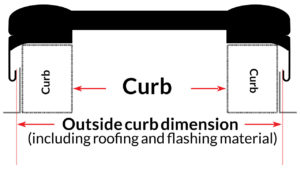 A curb is simply a wooden box that is built higher than the roof and flashed (sealed) to become part of the roof.
The skylight is then dropped over the curb—much like the lid of a shoe box—and attached from the outside.