In This Together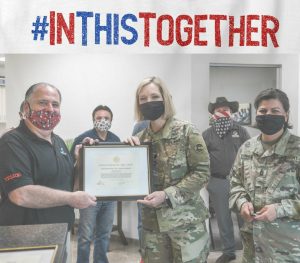 Here at Skylight Specialists, Inc., we've had the great fortune of working with several Veterans & military members, and none of whom we've been more proud of than our Residential Superintendent, Lock Davis. A Colorado National Guardsman, Lock has been called up for duty the past few months to help with efforts in combating the spread of COVID-19.
During his service to our community, Skylight Specialists was able to help with some of the needs within his unit. It was a privilege to support our troops in this small way and we were happy to be a part of the fight. This past week, we were honored to welcome Lieutenant Colonel Aarhaus and Command Sergeant Major Drummond from the 193rd Military Police Battalion, who generously presented us with a certificate of appreciation for our support.
A Special Ceremony
With everyone socially distanced and equipped with face-masks, we all enjoyed a very heartfelt presentation and were all moved by the kind words that they shared. There was a real sense of admiration from our employees for the work that these dedicated individuals were providing on the front lines and we are proud to have contributed to their efforts.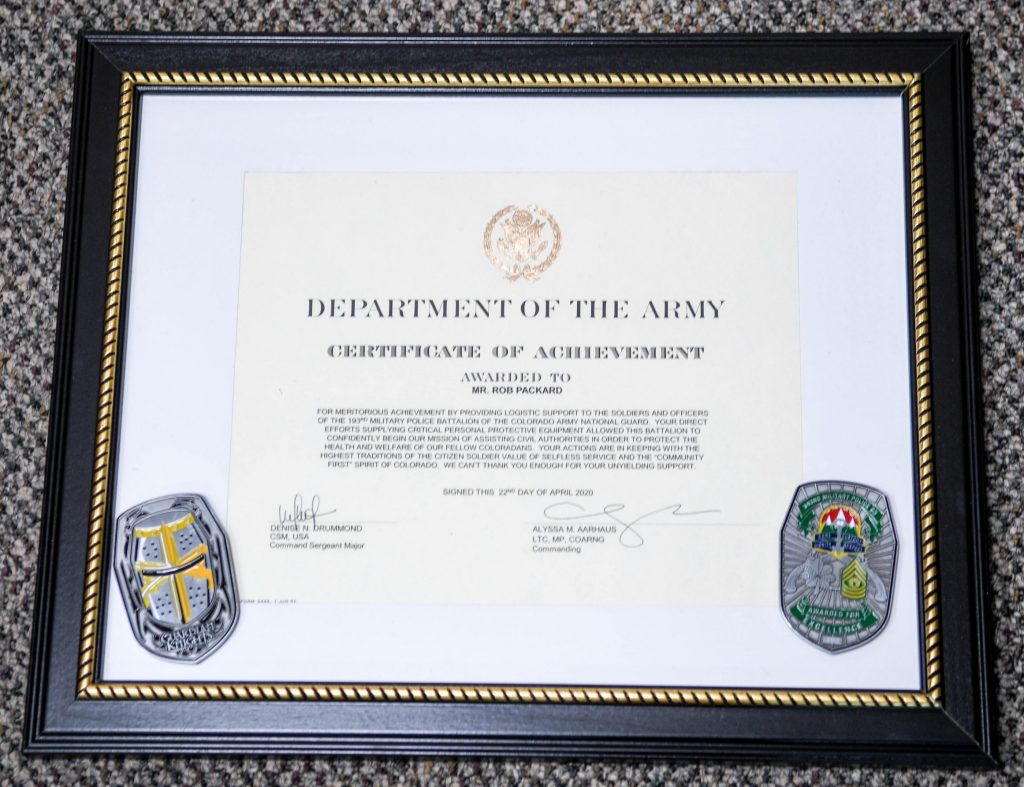 To our Residential Superintendent:
Lock, we want to say thank you for your remarkable service to our country and especially to our community. You are a credit to your National Guard uniform, and your Skylight Specialists one, too! It's an honor to have you as a part of our company team and we are all indebted to the work of the Colorado National Guard.