The Advantage of Velux
In 2014, we replaced eight skylights for a customer of ours in Littleton. The existing skylights at the time were made by Roto-Frank, a company that has now been out of business for several years. Those old Roto skylights on this particular property had extensive seal failure and no energy efficiency qualities to speak of and replacement with Velux skylights was a no-brainer.
Part of what makes the decision to use Velux products so easy, are the warranties they offer the public. A failed Roto seal left these customers out of luck and no one to call, whereas a failed seal within 20 years of ownership of a Velux skylight results in a full product replacement. Velux warranties last longer than most companies operate.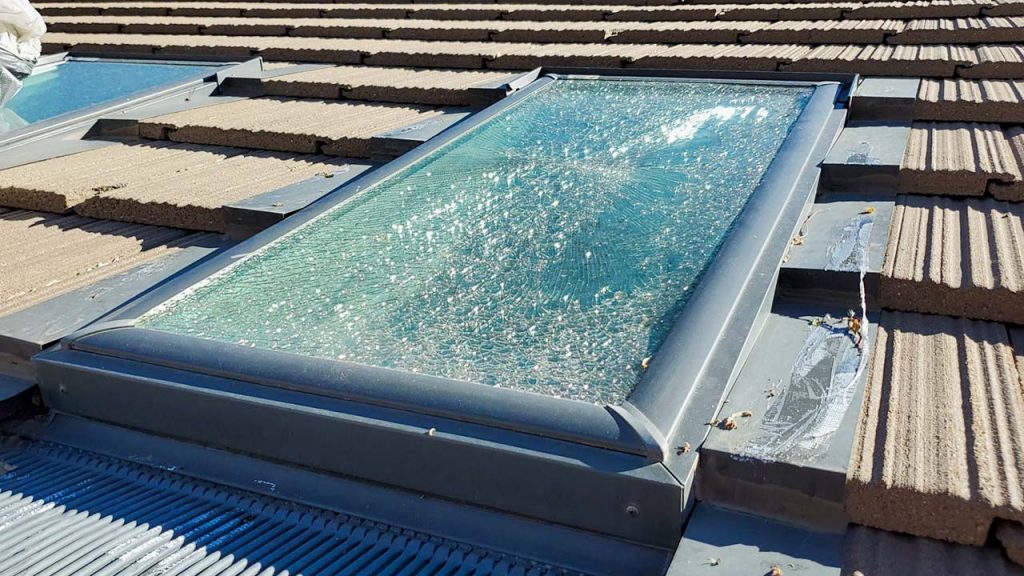 High Praise
Skylights Specialists replaced 8 skylights in our home in 2014. One skylight fractured recently. Josh was our original salesperson, and was again our advocate with the skylight manufacturer, and even had someone come out to cover the skylight against adverse weather. Kenny installed the new skylight yesterday. He was very courteous and personable, and totally impressive! We have a concrete tile roof, which requires very careful treatment, and Kenny was a pro! I cannot speak highly enough of the service Josh and Kenny provided. I would highly recommend this company to anyone in need of skylights.
July, 28, 2020
Sharon & Jim
Littleton, CO
VELUX Warranty In-Action
Fast forward to 2020: Our customer comes home to find one of the eight skylights we installed had been damaged from the exterior. The interior pane of glass remained intact but the outside layer was in hundreds of tiny pieces.
This is a testament to the safety features of the Velux skylights, in addition to their great warranties. Velux advertises "Clean, Quiet and Safe" glass as a standard glazing in each of their skylights. The skylight did exactly what it was designed for: Protect the people inside from falling glass.
After finding the damaged skylight, the homeowner did the right thing and called Skylight Specialists immediately. Our team had the skylight covered with plastic & duct tape and a warranty claim submitted to Velux the same day.
Within a week of the claim, the replacement skylight was sent out by Velux to the homeowner's property to replace the damaged unit. It took all of one morning to get the new glass in place and our customer back to normal.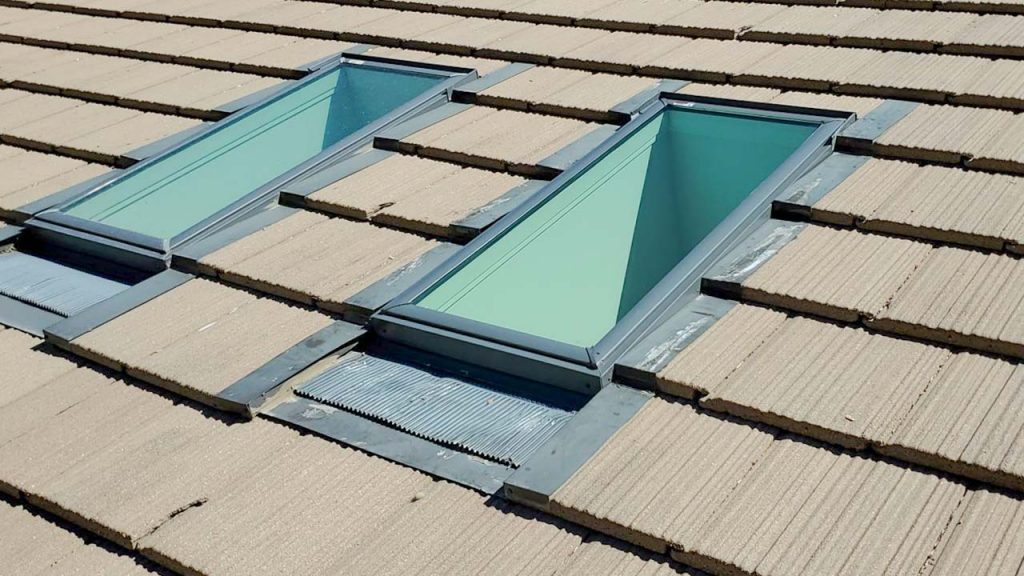 Taking Care of Our Customers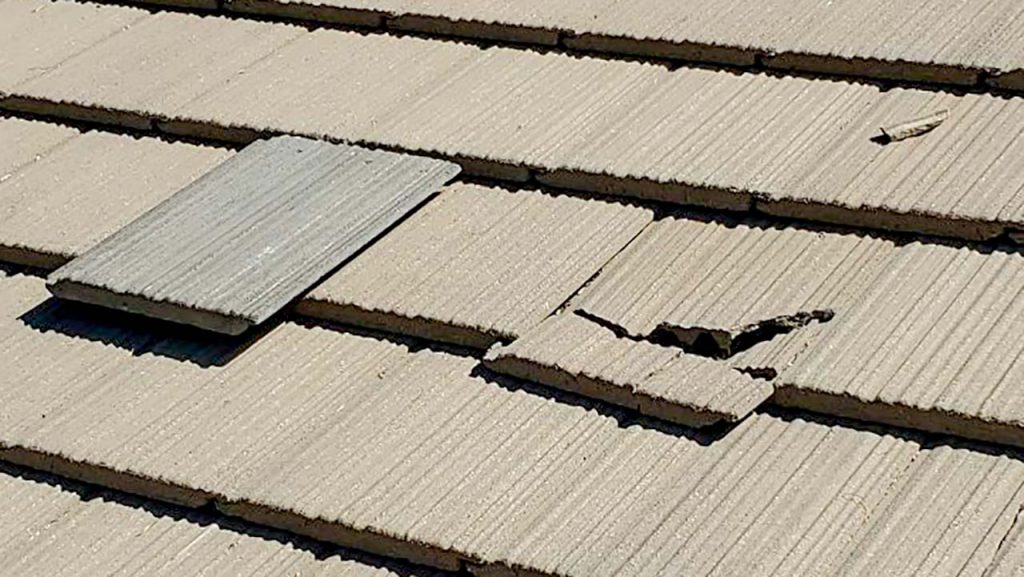 While on site, our technician noticed a couple of broken tiles around the skylight and let the homeowner know. Luckily, they had kept a few tiles from the original roof installation. Replacement tiles paired with our technicians knowledge & skills made for a quick remedy to the situation free of charge to the homeowner.
We take great pride in remaining a resource for our customers, even long after our initial project with them is completed. These are folks we're happy to have met and worked with: