A Simple Dome for Dome Skylight Replacement Isn't the Best Option.
However, sometimes it's the only option.
An HOA or neighborhood association may require a dome skylight.
To match other existing skylights.
It's a custom size or shape.
The benefits of a glass skylight:
Standard sizes are less expensive. We do not sell the "cheap" acrylic dome skylights often found in box stores. Only quality American made skylights.
Standard sizes are typically in stock. Three days versus three weeks for an acrylic dome.
Glass offers a clear sky view. It does not fade in color or become hazy.
Low E³ glass is far superior in energy efficiency compared to acrylic glazing.
Glass is quieter. Transmits as much as 50% less external noise.
Hail damage!
Built in 1913, this residence in Denver's Congress Park neighborhood had a hail damaged acrylic dome skylight.
The owner's went with a simple dome for dome replacement. We supplied and installed a quality American Skylights bronze over clear skylight to "match" the existing skylight.
Still, quite an improvement.
Besides the damage, the new skylight is much clearer. It also has a quality, thermally broken frame providing much better energy efficiency than the older one.
Peace of Mind!
Skylight Specialists, Inc. warrants our workmanship for five years.
Five year manufacturer's warranty.
What Is a Curb Mounted* Skylight?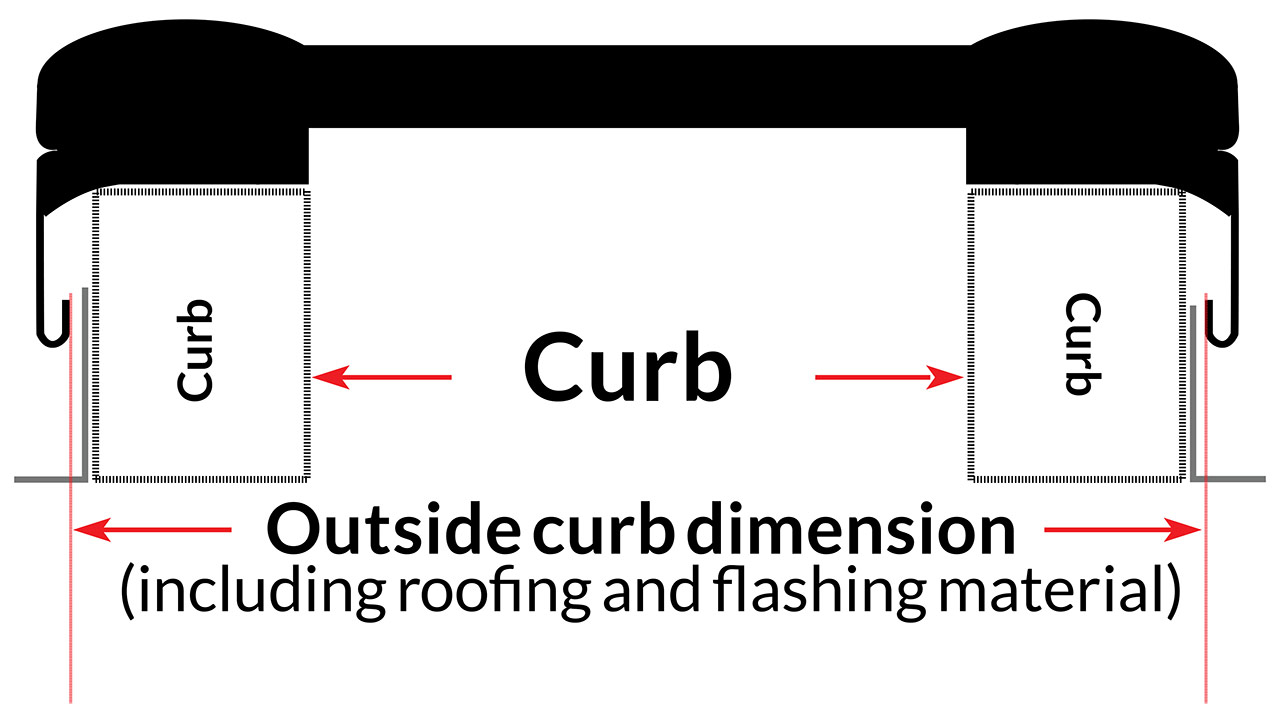 A curb is simply a wooden box that is built higher than the roof and flashed (sealed) to become part of the roof.
The skylight is then dropped over the curb—much like the lid of a shoe box—and attached from the outside.
*Required for roof slopes LESS than 3/12 (14°).