Typical VELUX Center Pivot Roof Window Replacement.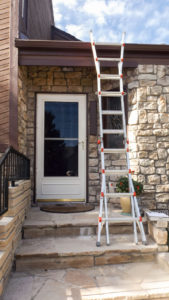 The owners of this residence, built in 1982 in Morrison's Willow Springs Country Club subdivision, were forced to replace their older GGU roof window. The Velux GGU -PK10 is probably the most common size we replace in our metro area. It's a fairly large window—about 3 foot by 5 foot. A size that works well with common rafter spacing.
We're seeing more and more roof windows installed 20-30 years ago that are reaching the end of their useful lifespan.
Hail Strikes and Age Force a Replacement.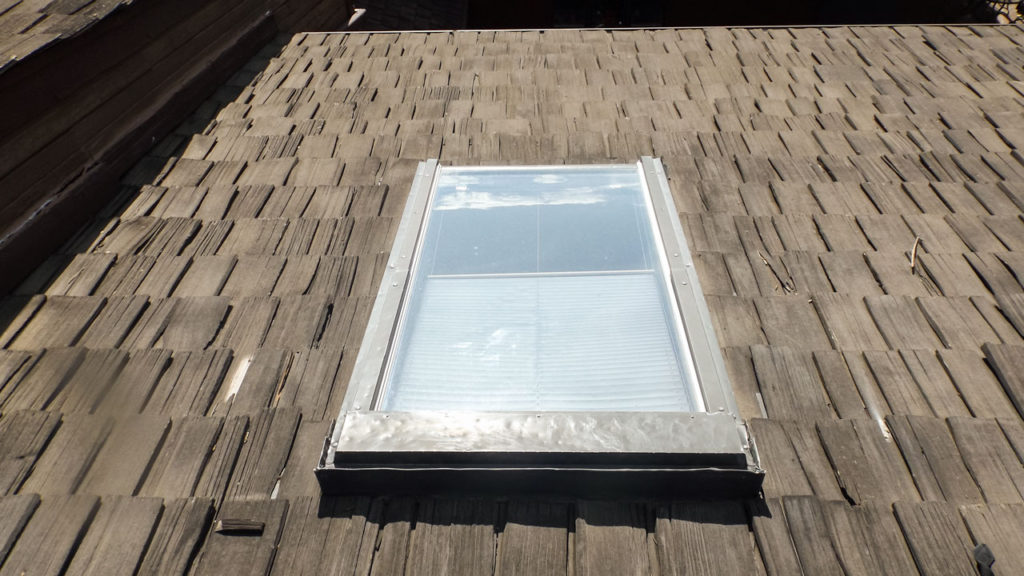 The roof window had survived numerous hail strikes. The wear and tear of years of use. It finally gave up the ghost.
A typical roof window replacement proceeds just like a typical deck mount skylight.
Checkout the details of the procedure in this project: Deck Mount Replacement.
The New Generation of Velux GGU Roof Windows.
In 2015, Velux introduced a new generation of roof windows with a significant number of improved features.
Style & Durability:
VELUX roof windows are made of an insulating timber core encased in white molded white polyurethane (PU) to give a smooth finish with no visible joints.
Easy to maintain.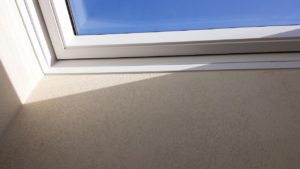 White PU doesn't need any treatment or maintenance. It's ideal for hard to reach areas.
It's also completely moisture resistant, making it perfect for humid areas like bathrooms and kitchens.
Easy to use.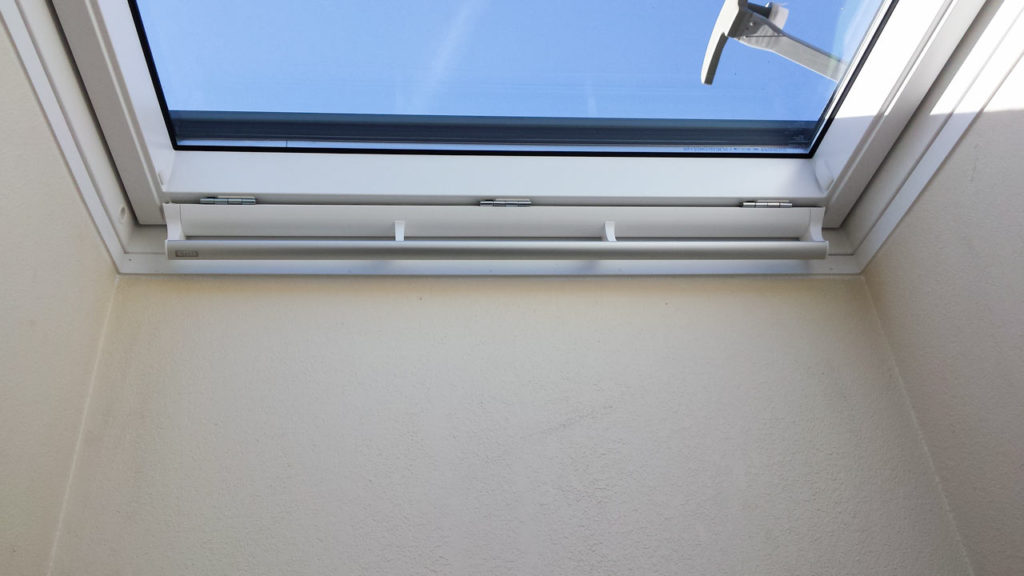 The top control bar is easy to use even with furniture under the window. It was redesigned to offer a better grip. As well as a stylish finish.
Excellent energy efficiency: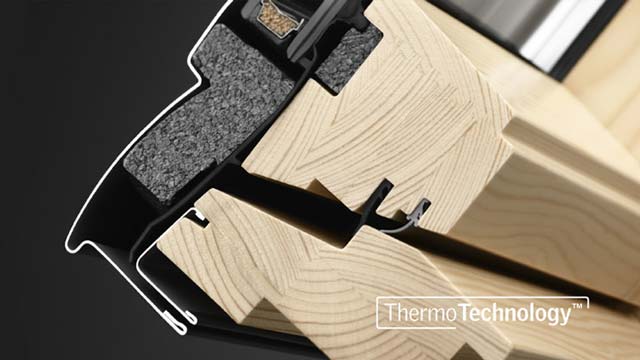 Experience a more comfortable home and lower energy bills with VELUX ThermoTechnology™.
Innovative use of high performance materials in the window construction provides excellent energy efficiency, insulation and an airtight seal.
Get more daylight: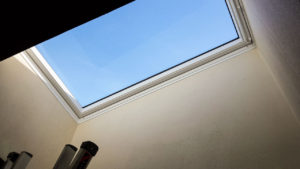 The new generation gives you up to 18% more daylight with a larger​ pane area.
Peace of Mind!
Skylight Specialists, Inc. warrants our workmanship for five years.
Ten year Warranty from Velux.
Energy Star rated. Energy savings can pay for the skylight in a few years.