Typical VELUX Deck Mount Skylight Replacement.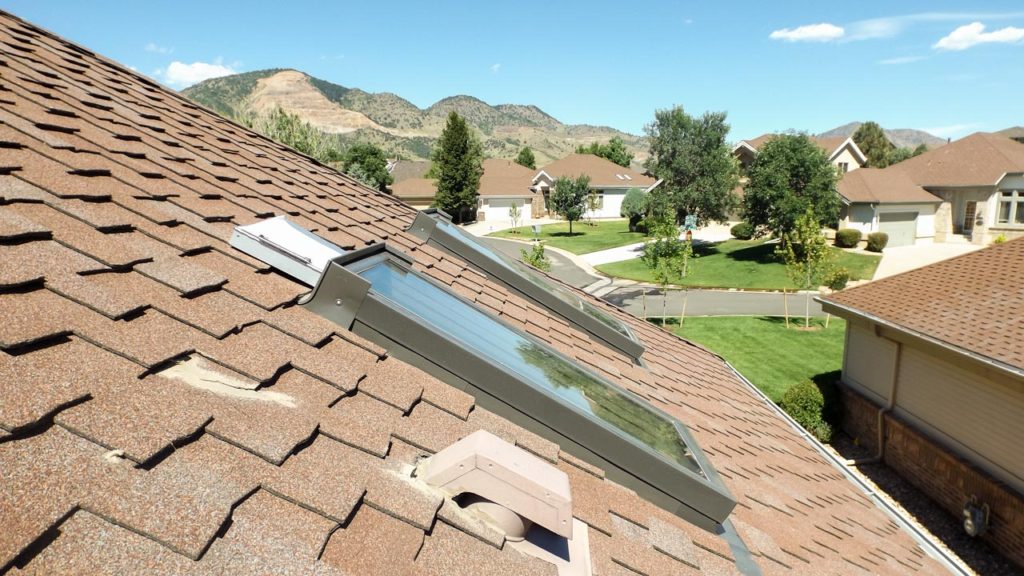 Deck mount skylights are common in the Denver metro area. A deck mount is a lower profile skylight where the curb is integral to the skylight. This picture shows a typical installation which is located in Morrison, CO.
Replacing a typical deck mount skylight is a simple process.
Remove the old skylight: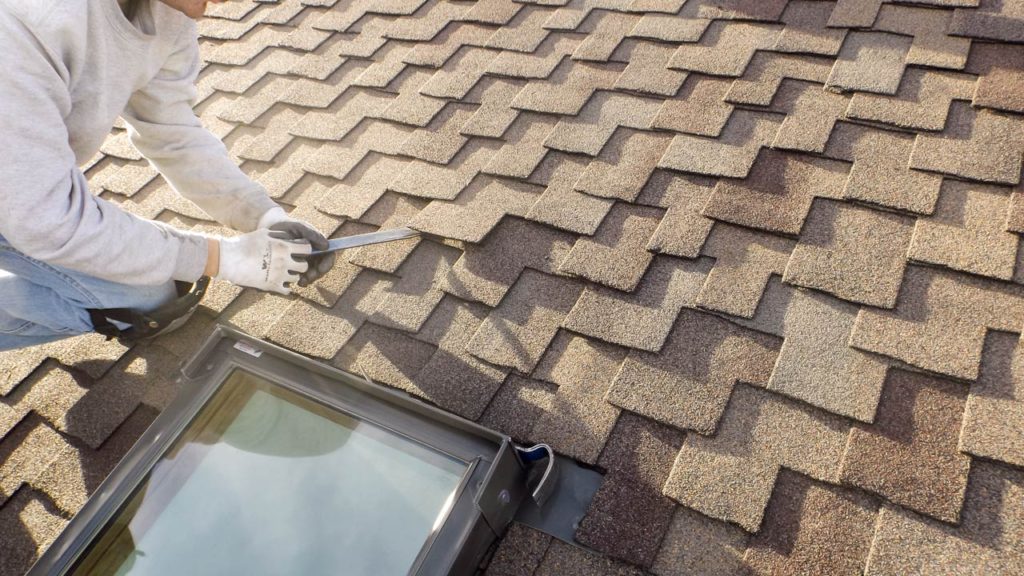 The first step is to remove the shingles surrounding the existing skylights.
With the shingles removed, the roofing felt was trimmed. This exposed the screws attaching the skylight to the deck. The old skylight was removed, exposing the drywall shaft.
Install the new skylight:
With the roof deck swept and cleaned up the second step was to trim down the drywall that protruded above the roof deck line. The skylight was aligned to the drywall and secured in place. Ice and water seal was applied between the skylight and the felt paper. This prevents air leaks and also is extra protection against water leaks.
The next step was to install the pre-manufactured flashing per manufacturers instructions. This includes installing the shingles.
Last Step: Peace of Mind!
Skylight Specialists, Inc. warrants our workmanship for five years.
Ten year No Leak Warranty from Velux when installed with the appropriate VELUX flashing kit.
Energy Star rated. Energy savings can pay for the skylight in a few years.