A Skylight that allows the freedom to look around.
What Is a Cabrio Skylight?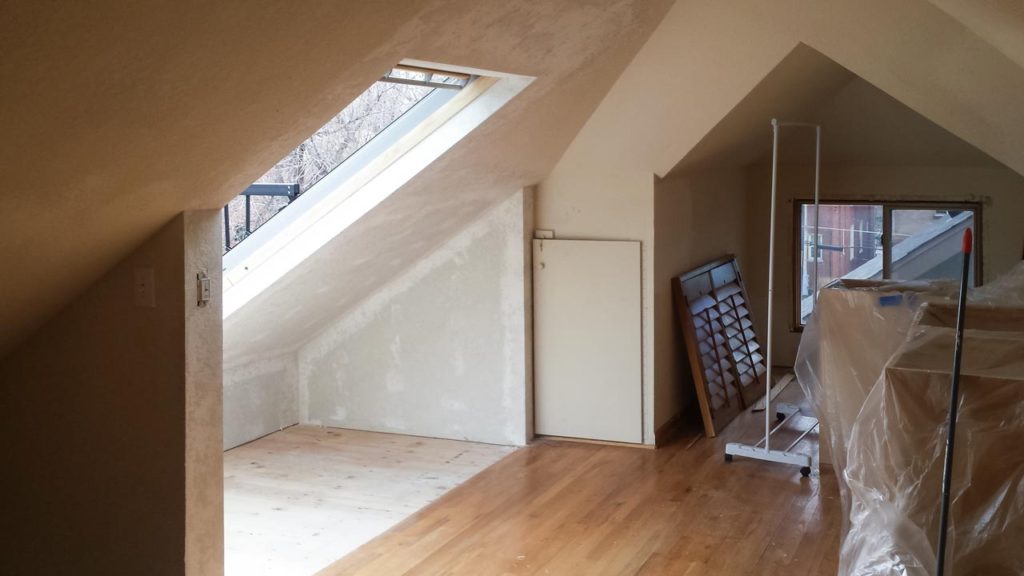 A Cabrio Skylight is designed to take the place of a dormer. A dormer is a window set vertically in a structure projecting through a sloping roof.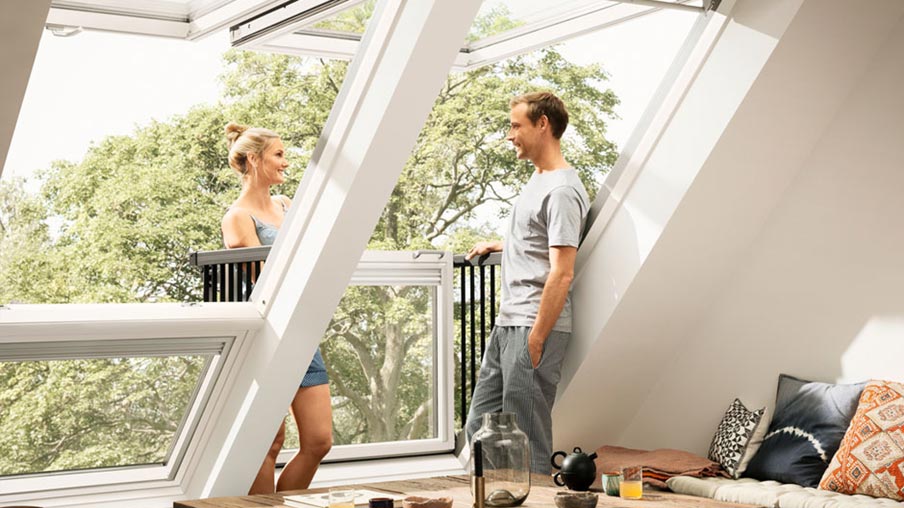 The Cabrio provides ventilation and light, just like a dormer, with two added bonuses:

You can walk out into the open skylight and look around, with a railing to protect you.
It costs much less than a dormer.
A Cabrio is a unique skylight that provides a dormer-style feel but much less time and cost.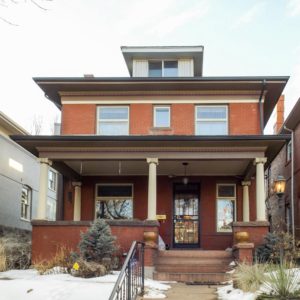 Built in 1905, this residence in Denver's Congress Park neighborhood had a bonus room on the top floor. Unfortunately, the space was lit with electric lights and windows at one end of the narrow room.
Ventilation was nearly nonexistent and the room seemed dark and cramped.
A Typical Installation of a Cabrio Balcony Roof Window
First Step: Layout and Framing
It is important to determine what height to install the Cabrio. We calculate the height to make sure you can walk under the skylight when it is open but not be too high that you cannot reach the controls.
Altering the framing to create the correct size opening in the roof is basic carpentry work that is typical with any skylight installation.
Second Step: Assembly of the unit.
The skylight unit is too large to ship in one piece, therefore it requires assembly on site. This is a relatively simple process, especially after gaining the experience from going through multiple installations.
Third Step: Set the skylight and tie into the roofing with flashing.
Setting the frame perfectly square is very important, to insure a proper fit of the sashes. Opening the skylight is easy, the top section is spring loaded and glides open easily. The second section pushes out and as you open it the railing slides open automatically and the sash is plumb and the railing is level. Very simple and easy to open and close.
Final Step: Peace of Mind!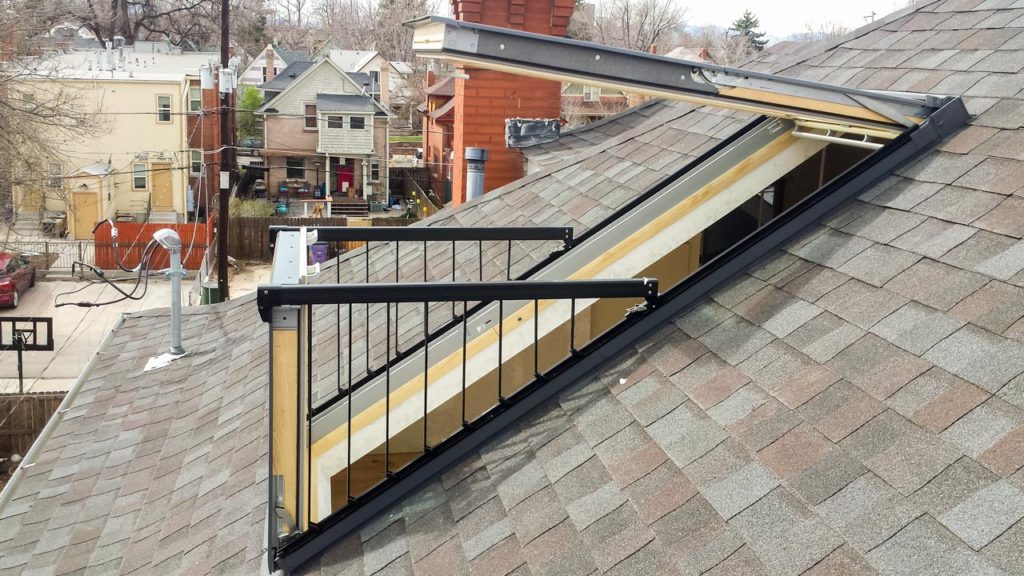 Skylight Specialists, Inc. warrants our workmanship for five years.
Ten year Warranty from Velux.
Energy Star rated. Energy savings can pay for the skylight in a few years.
Gallery: